Inside the Cosmeceutical Market
Inside the Cosmeceutical Market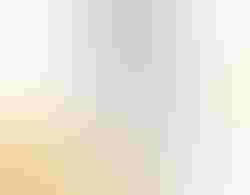 Hybrids are the latest trend, and this goes for health and beauty products, including functional foods and beverages and cosmeceuticals. Just what a cosmeceutical is can be unclear. In the cosmetics industry, this term applies to products that are part cosmetic, part pharmaceutical; they have a cosmetic effect, but also exert a biological effect on the skin or hair, albeit one that is supposed to be far less than a straight up pharmaceutical would have. In the natural and organic industries, cosmeceutical is perceived slightly differently, bringing together cosmetics with nutraceuticals, itself a blurry overlapping of nutrition and pharmaceutical (at least in moniker).
It is this nutraceutical-based category of cosmeceuticals that has begun to stand out as its own category, difficult to define and quantify. Freedonia Group put the cosmeceutical market at about $5.8 billion annually, but that estimate includes products such as injectables and teeth whiteners along with other general hair care and skin care products. However, the most popular ingredients listed by Freedonia include antioxidants, acids, enzymes, proteins and botanicals, all from the nutraceutical arena. The market research firm said it expects demand for cosmeceuticals in the United States to increase 7.4 percent annually through 2012, partly due to the youth-driven aging population. The king of cosmeceutical actives will continue to be the broad range of antioxidants that dominate today's market, but some of the best growth opportunities may be with botanicals and enzymes.
Being a hard market to define, cosmeceuticals is often analyzed by looking at the more defined segments of personal care and skin care. Kline & Co. reported natural personal care should maintain strong, double-digit growth through 2013, reaching $11.7 billion in retail sales for natural products and those inspired by natural products.
And Mintel noted sales of anti-aging skin care products, $1.6 billion in 2008, outpaced sales of facial cleansers. It also predicted continued double-digit growth for anti-aging skin products, calling for 20-percent sales growth through 2013.
According to Steve Holtby, president and CEO of Soft Gel Technologies, sales are holding steady for products in this category, despite the economy. "The nutraceutical industry overall has shown remarkable endurance in the face of the depressed market," he added. "We are seeing a growing trend of custom formulation requests from a variety of marketers, all wanting their own formula."
Looking at things from a different angle, Mintel found more than one out of every seven (16 percent) global beauty product launches in 2008 was organic, ethical or all-natural. This is an increase from the year prior, when only one in every nine (11 percent) such products carried one of these three designations. Domestically, U.S. manufacturers launched 30 percent of their beauty products as either organic, ethical or all-natural in 2008, up from 23 percent the year prior, according to Mintel.
Even more debate swirls around the beauty from within segment, which includes supplements and functional foods and beverages. While a high-profile functional beauty food, a yogurt from Danone, failed in the French marketplace, other functional beauty launches from Nestle and Mars in the United States appear to be doing better. Some market analysts think marketing and distribution strategy—cosmetics-specific stores and departments versus grocery and food store shelves—is the difference between success and failure for beauty from within products; however, other analysts contend it is simply a matter of proper formulation and education: does the consumer understand what the beauty from within product does, and are these benefits noticeable after using the products?
Holtby said the key to the future success of beauty from within products, especially in supplement forms, is reaching the proper mindset. "While external treatments may provide a more youthful appearance, people need to realize that they are the same age on the inside," he reasoned. "Promoting longevity to this population for a supplement manufacturer means that marketing efforts are geared toward not only looking young, but feeling well and living without the burden of disability or chronic disease." He further noted topical skincare products work best in conjunction with a healthy, antioxidant- and essential fatty acid (EFA)-rich diet, and supplements.
Holtby noted products that promote beauty from within most often have positive and beneficial health effects for the body. "Hyaluronic acid, though it is present in the skin and may help bring moisture and firmness, is also being used to help with joint pain; omega fatty acids, such as fish oils, flaxseed, borage and evening primrose, are used for a variety of health issues, including heart function/cholesterol, inflammation and hormone balance." He also added his weight behind the growing popularity of antioxidants in cosmeceutical products for protection against oxidative damage at the cell level. "Some of the top ingredients with antioxidant properties for cosmeceutical use include grape seed extract, green tea, coenzyme Q10, alpha lipoic acid, vitamin C, lycopene, and various other botanicals, vitamins and minerals."
Lynn Dornblaser, trends analyst at Mintel, has broken down three hot areas of cosmeceutical consumerism, relative to the shopper's focus on factors such as the economy, product benefits and environmental impact. Even more pronounced in a recession are the Econo-Chic shoppers, those who keep price at the forefront of beauty decisions and will visit all types of stores (natural food, specialty and mass retailers) to find the best deal on beauty products. On the other hand, Turbo Beauty consumers are enrapt with the science and technology of cosmeceuticals and are influenced less on price and more on beauty claims (anti-aging) and science-backed, branded ingredients (branded). Then there are the conscious folks, called Extreme Ethical, who target sustainable products and seek exotic ingredients. These exotic ingredients are some of the hottest in the cosmeceutical market right now, according to Dornblaser, who listed Indian gooseberries, arctic berries, burdock, baobab, turmeric and peony as increasingly popular. She cautioned exotic ingredients may generate hope and buzz, but it is important—as seen in the case of functional cosmeceutical foods/beverages—the products are backed by science and deliver a noticeable benefit or effect.
As Freedonia noted, antioxidants are the heavy favorites in the cosmeceutical arena. These can be an antioxidant vitamin or mineral for an anti-wrinkle product, or certain antioxidant botanical extracts, such as grape seed extract, for skin moisturizing/regeneration. These applications rely heavily on prior research results showing potent free radical scavenging properties that can help address the oxidative effects from UV exposure (photo aging) and other skin stressors.
Still, many other botanicals are both coloring cosmetics and personal care products with an exotic appeal and contributing therapeutic effects.
"Botanicals containing anti-aging and antioxidant benefits are associated with good health and we are seeing the same botanicals used in foods are also used in cosmeceuticals," said Ellen Delisle, technical sales manager for BioBotanica. "Green tea and pomegranate, which are well known for health benefits, still remain popular." Bio Botanica recently added exotic tropical fruits to its Fruitanical™ line of extracts, which are associated with health benefits and are becoming popular in the cosmeceutical market.
Jack Corley, executive vice president and director of sales and marketing for Trilogy Fragrances, said essential oils from botanicals are moving beyond use as just a fragrance and are now incorporated into various types of personal care products for their potential health benefits.
Extracted from flowers, herbs and fruit, essential oils can offer physiological, psychological and cosmetic actions, according to Corley, who listed citrus, chamomile, lavender, tea tree and black cumin as the most common oils in personal care products including both hair care (for shine and condition) and skin care products (hormonal balance, detox and moisturization).
Corley noted all essential oils are more or less antiseptic, offering a range of actions such as anti-viral, antifungal, anti-bacterial and general anti-microbial activity. He made special mention of lemon, thyme, tea tree, garlic, eucalyptus, cinnamon, pine, lavender and sandalwood as particularly medicinal essential oils that can go from healing burns and cuts to addressing acne concerns.
Standard Practice
There is no regulatory category for cosmeceuticals. In fact, FDA does not even recognize the word as an official product type. However, it regulates cosmetics under the Federal Food, Drug and Cosmetics Act (FDCA), which defines cosmetic as "articles intended to be rubbed, poured, sprinkled, or sprayed on, introduced into, or otherwise applied to the human body ... for cleansing, beautifying, promoting attractiveness or altering the appearance." To avoid drug regulation, cosmeceuticals must not be intended to diagnose, cure, mitigate, treat or prevent disease. FDA has stated marketing claims, consumer perception of a product's intentions and incorporation of certain ingredients well-known to the public as therapeutic can all trigger drug regulation. This leaves cosmeceuticals in a similar situation to that of functional foods and dietary supplements, so the same amount of marketing and formulating care will be required.
"It will take time to see how the FDA GMPs will affect current business, costs of raw materials, and prices of finished goods," Holtby said. "The tighter regulations mean that prices will definitely increase, and also that companies whose quality programs are not as robust as others will need to quickly instate adequate protocols or risk losing business."
Even more confusing are standards used in cosmetics marketed as natural or organic, two designations that have become increasingly popular in personal care. For organics, the obvious starting point is the USDA National Organic Program (NOP), which enforces the Organic Food Production Act (OFPA). Under this regulation, personal care products can qualify to be labeled 75-, 95- or 100-percent organic.
NSF also has an organic personal care products standard that allows for a "made with organic ingredients" designation. While this is the only U.S. standard for made with organic, OASIS standard allows both organic and made with organic in the global marketplace. Under OASIS, made with organic starts at 70-percent minimum organic content, while organic requires 85 percent, but the requirement will increase to 90 percent in 2010 and 95 percent in 2012.
Europe has a number of organic standards begging for harmonization, including ECOCERT, BDIH (Germany), U.K. Soil Association and the nonprofit NaTrue. It appears these major certification bodies have banded together toward consolidating their efforts via COSMOS, which combines U.K., Germany, France, Italy and Belgium efforts.
For products designated as natural, the Natural Products Association (NPA) recently came out with its Natural Personal Care Standard to help ease consumer confusion in this market segment. Consumers are more interested in going natural with their personal care products, but they are not sure about the regulation of these products and how much of the ingredients in "natural" products are truly natural.
In fact, NPA reported two-thirds of female consumers thought natural personal care products should contain at least 85-percent natural ingredients. Thus, NPA's new standard requires a minimum of 95 percent of ingredients from natural sources. It also requires:
• No ingredients with any potential suspected human health risks;
• No processes that significantly or adversely alter the purity/effect of the natural ingredients;
• Ingredients that come from a purposeful, renewable/plentiful source found in nature (flora, fauna, mineral);
• Processes that are minimal and don't use synthetic/harsh chemicals or otherwise dilute purity; and
• Non-natural ingredients only when viable natural alternative ingredients are unavailable and only when there are absolutely no suspected potential human health risks.
Adding naturally derived nutraceutical ingredients could help cosmeceuticals meet the minimum requirements for the standard; however, there could be a big difference in a cosmeceutical meeting the natural standard (95 percent) versus just labeling itself as having natural ingredients. Based on the research of NPA and other organizations, consumers aren't happy with grey areas concerning natural, organic and other designations, including drug versus nutraceutical versus cosmeceutical, so it is important to be clear about what the product really is, and include seals showing the product meets a certain standard whenever possible.
The Nitty, Nano Gritty
If FDA is a bit behind on cosmeceuticals as a product category or type, they are further behind on regulating nanotechnology in cosmeceuticals. Nanoparticles are less than 100 nm in dimension and are beginning to pop up different areas of the natural products industry, and may have some benefits for cosmeceuticals.
Due to the size of nanoparticles, such ingredients could penetrate certain membranes. Annette Santamaria, Ph.D., toxicologist at Environ International, noted nanoemulsion (50 to 100 nm) such as liposomes, nanosomes and nanocapsules may be used to encapsulate active ingredients to improve stability and/or delivery through the skin layers. However, this ability to penetrate membranes could have both positive and negative effects, which is why this emerging technology is looked upon with caution, and experts in the field are still trying to determine the safety and efficacy of such methods.
The Woodrow Wilson Project on Emerging Nanotechnologies has charted nano-product launches, finding health and wellness nano-products far outnumber most other industries. Within the health and wellness category, personal care and cosmetics are the top two subcategories for nano-products.
The trouble is, according to Sanatamaria and others following the nanotech progress closely, is that while this technology has the potential to greatly improve health and beauty products, there is a lack of toxicology data and various efficacy and safety studies available on these innovative products. For example, a product using nano particles would have a greater overall surface area than a non-nano product using the same amount of active ingredient. This could result in a greater exposure and reactivity to the active. Couple this with the increased ability for nano-actives to reach deeper into the body and penetrate membranes these actives never had before, and there is the potential for safety issues. Santamaria noted the potential for inflammation and oxidative stress from nanoparticles, and the word is still out on whether various nano-actives will penetrate the dermal layer or collect in follicles.
There is no shortage of promise in the cosmeceutical market, from innovative combinations of cosmetic and nutraceutical ingredients to beauty from within and nanotechnology. "It is difficult for the natural products industry to compete with cosmetic surgeons and dermatologists who administer Botox treatments and facial peels, because these are both highly visible industries whose results are seen weekly on makeover reality shows," Holtby conceded. "However, for those individuals who are not looking to undertake such extreme measures to change their appearance and fight aging, the natural health industry can provide alternatives."
The market research data shows clear growth in this category, but the big question will be if cosmeceutical makers and marketers hold tight to the science, regulatory and market factors that will separate success from failure.
Subscribe and receive the latest insights on the healthy food and beverage industry.
Join 47,000+ members. Yes, it's completely free.
You May Also Like
---