Human Mobility 2.0: Moving beyond joint health with Bioiberica – article
Human Mobility 2.0: Moving beyond joint health with Bioiberica – article
The biggest revolution in mobility is not in transportation technology, but in bone and joint health within the human body.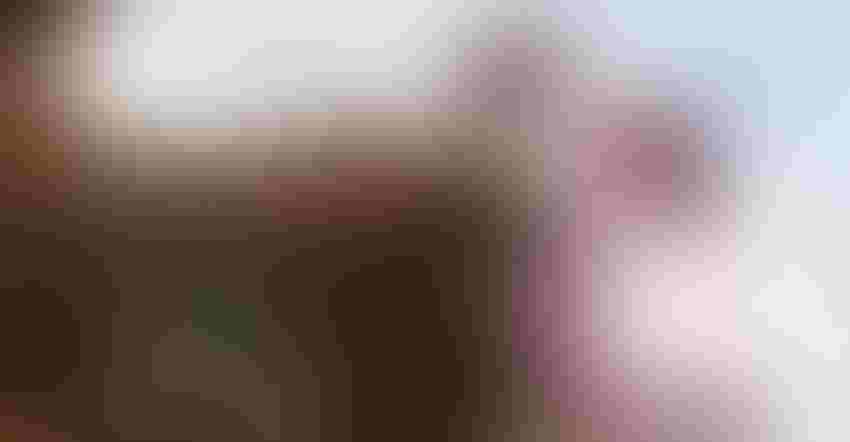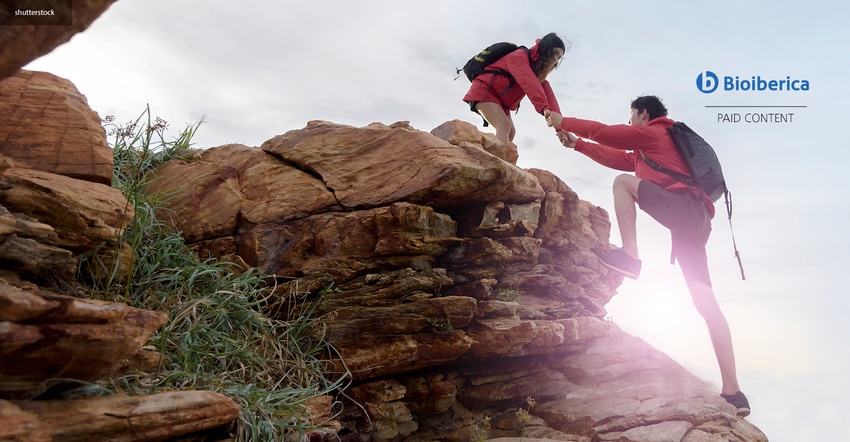 The term Mobility 2.0 describes the exciting and emerging technologies that will power transportation in the future, from smart scooters to flying cars. Yet the true revolution in mobility remains the human body. It is the vehicle that wins foot races and carries us into the marathon of old age.
To remain active and independent as long as possible, people are recognizing the need to maintain optimal joint, muscle and tendon health more than ever before. But it's not just about aging gracefully. More than two-thirds of people recognize a direct link between mobility and overall health, according to FMCG Gurus, a global market research firm that provides insights into consumer behavior and attitudes across the food, beverage, and supplement markets.
Indeed, consumers associate mobility with a positive impact in several other health areas:
Conversely, many consumers admit they fall short when it comes to adopting healthy lifestyles that keep them moving. Many blame digital devices for becoming too sedentary, with about 67% of individuals globally saying they don't take regular breaks from their screens. In addition, more than half are concerned about the amount of time they spend indoors or scrolling through the internet.
Mobility market performance
These people are eager for holistic solutions and products that support long-term, personalized changes to overall health – a trend magnified in the wake of the COVID-19 pandemic. A sizable two out of three consumers say they plan to take a more proactive approach to boosting their physical activity toward that goal.
In fact, more than a third of consumers globally say they plan to improve their bone and joint health in the next 12 months. Although the numbers are higher for older demographics (42%), a high proportion of young adults—31% of 25 to 34-year-olds and 39% of 35 to 44 year-olds—are making bone and joint health a priority. 
In the U.S. supplement market, which accounts for 35% of global sales, joint health supplement sales grew 2.4% in 2019 to reach $2.04 billion, according to the Nutrition Business Journal (NBJ). And while growth slowed a bit during the pandemic—clocking in with just 0.5% growth in 2020—NBJ expects joint health supplements to rebound post-COVID-19. NBJ projects more vigorous year-over-year growth of 5.5% by 2023, with sales climbing to $2.3 billion.
Globally, joint or other pain ranked among the top health concerns, NBJ reported. For example, in both the United States and the United Kingdom, it ranked No. 1 for approximately 30% of all consumers. In Germany, joint health tied at No. 3 with anxiety for more than 20% of consumers.
Not just about joint health
While the market data primarily tracks joint health, the category is much broader. Call it Human Mobility 2.0.
The concept is especially noteworthy for brands. It implies a more integrated approach to products, with formulations designed to address not just joint health but all-around mobility, including muscles and tendons.
However, different demographics will also dictate product formulations based on consumer preference. For instance, products for older people might target healthy aging, whereas younger, active consumers might seek out products that support joint health specifically due to exercise-induced stress. Athletes would likely be more interested in products that support performance.
This obviously begs the question: What kind of ingredients are leading the mobility category? The list includes calcium, glucosamine, proteins, collagen (hydrolyzed and native type II), hyaluronic acid and chondroitin sulfate. Yet general consumer awareness around specific ingredients remains low—38% of consumers have heard of glucosamine, for example, but only 12% know to look for it in mobility products—so brands should focus on education and specific benefits.
One key to winning consumers' attention is to use branded ingredients with science-backed claims. Research shows that 56% of consumers globally say that science-backed ingredients are important to them when deciding to purchase a product.
A company for Human Mobility 2.0
One company at the forefront of the Human Mobility 2.0 revolution is Bioiberica, a European manufacturer that offers a range of high-quality, branded ingredients backed by multiple independent scientific studies on joint, muscle and tendon health. Its portfolio includes:
Collavant n2: A next-generation collagen for joint health, supported by four scientific studies, comprising native (undenatured) type II collagen extracted from chicken sternum.

Mobilee®: A hyaluronic acid matrix ingredient containing a patented combination of hyaluronic acid, mucopolysaccharides and collagen that supports joint and muscle health at low dosage through the synergistic effect of its three naturally occurring components. It is backed by 11 scientific studies.

Tendaxion: A specific formula for tendon health containing hydrolysed type I collagen and mucopolysaccharides, and supported by five scientific studies.

CSbioactive: A chondroitin sulfate that is used as a benchmark ingredient across the nutraceutical industry.
Bioiberica has more than 20 years of experience in researching and developing mobility health solutions. The 45-year-old life sciences company is committed to transparency and sustainability, with a zero-waste policy that adheres to the principles of the circular economy. It offers brands a vertically integrated service to bring innovative new products to the mobility market.
Visit Bioiberica online to learn more.
Subscribe and receive the latest insights on the healthy food and beverage industry.
Join 47,000+ members. Yes, it's completely free.
You May Also Like
---