Comax Flavors, TIC Gums, Glanbia Launch New Products
Comax Flavors, TIC Gums, Glanbia Launch New Products
New food and beverage products launches from Comax Flavors, TIC Gums, Glanbia, TIC Gums, InHarvest, RiceBran Technologies, Oregon Fruit Prducts, Imbibe, Bell Flavors, Bob's Red Mill and TetraPak.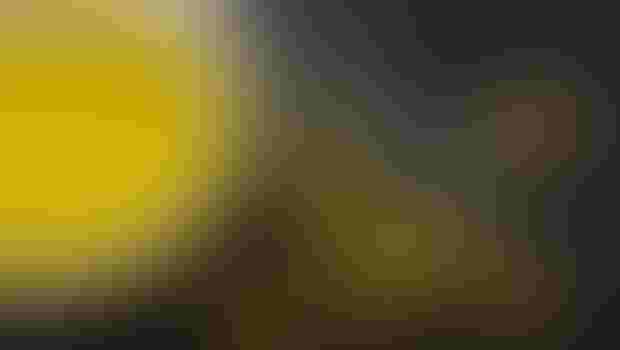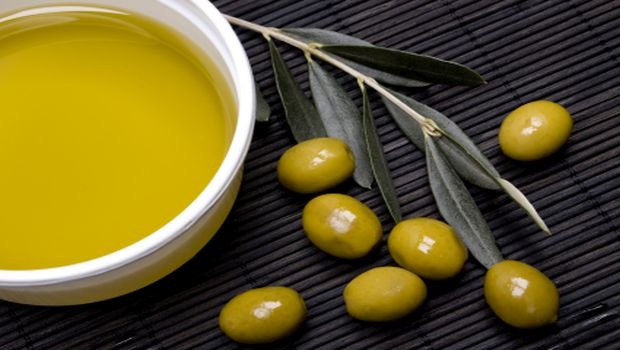 The Olive Fruit introduced its 100-percent natural Kiklos Greek extra virgin olive oil. The antioxidant-rich EVOO is made in small batches from Greek Koroneiki olives. Known for its peppery taste and warm finish, the "Kiklos Kick" signifies its many health advantages at work.
Oregon Fruit Products LLC  launched two new products—Red Tart Cherries and Pourable Fruit. Red Tart Cherries are pitted, non-GMO cherries packed in their own juices with no added sugar that are exclusively sourced from a select group of Oregon growers. Pourable Fruit diced fruit sauce that enhances any dish or drink with farm-fresh fruit flavor. Available in strawberry, raspberry and blueberry, Pourable Fruit adds real fruit sweetness, aroma and texture to smoothies, waffles, desserts, ice cream, yogurt, cocktails, non-alcoholic drinks, and more.
To help brand owners stay on trend, Imbibe is now offering organic-certified flavors and strategic ingredient systems as part of its comprehensive beverage development portfolio.
To address the need for natural vanilla alternatives, Comax Flavors offers Natural Comax Product V (100-percent Natural Vanillin ex Clove) and VANI-MAX (100-percent Natural Vanillin ex Ferulic Acid) ingredients. Both natural vanillin products are non-GMO, suitable for use in organic applications and natural according to the FDA.
TIC Gums now provides advanced clean-label texture and stabilization options for food and beverage manufacturers looking to meet specific labeling requirements.
Bob's Red Mill has launched a new line of plant-based Nutritional Booster Protein Powders. The new Nutritional Boosters, which make use of pea protein, are available in four clean varieties: Protein and Fiber, Chai Protein Powder, Chocolate Protein Powder and Vanilla Protein Powder.
Also making use of pea protein, the advanced extrusion technology applied at PGP International now produces a High Protein Crisp with pea proteins that is totally free of Hexane and allergens, which is also perfect for a wide range of applications such as energy bars, nutrition rich food, cereals, snacks and confections.
Bell Flavors & Fragrances is tuned in to the shortages of ingredients, and in response to these shortages, Bell Flavors & Fragrances has developed lines of extender and replacer flavors to be used as alternatives or in conjunction with these ingredients.
To commemorate and help promote the "International Year of Pulses" as declared by the United Nations General Assembly, InHarvest introduced the latest addition to its portfolio of menu solutions featuring a variety of legumes celebrating 2016 and beyond: Black Forest Blend™.
Straus Family Creamery is expanding its line of premium organic ice creams with two new, refreshingly simple ice cream flavors: Lemon Gingersnap and Strawberry. Both flavors are made from organic milk and cream supplied by local family farms in Marin and Sonoma Counties.
Applied Food Sciences, Inc. (AFS) designed their latest ingredient PurTea™, a new organic green tea extract standardized for caffeine and catechins and designed as a novel natural source of energy for beverages. 
Glanbia Nutritionals announced the U.S. launch of its OatPure™ gluten-free oats. Guaranteeing less than 10 ppm gluten, OatPure gluten-free oats offers complete gluten-free integrity. Glanbia's fully owned, NSF certified 14 step OatSecure™ closed loop supply chain process guarantees a remarkably high level of protection from seed to end product.
PEREG GOURMET has extended its popular line of gluten-free flours, offering consumers more cooking and baking options for gluten free diets. Pereg Gourmet has added six new varieties to its already successful offering of gluten-free quinoa flour: almond flour, banana flour, buckwheat flour, chickpea flour, coconut flour and farro flour.
RPC Superfos has developed a customized packaging solution for Orkla Foods Norway's top-selling chocolate spread Nugatti. The improved design of the injection moulded polypropylene pot from RPC Superfos, which marks the launch of three new varieties of the spread with hazelnut bites, is produced in two sizes – a 500 g pack, as before, and a new 350 g version.
RiceBran Technologies announced has entered into an exclusive strategic supply agreement for organic rice bran and an LLC agreement for the formation of a jointly owned sales and marketing entity with the Bangkok, Thailand-based Narula Group of Companies ("Narula Group").
Stiebs has achieved a processing technique that now allows it to offer Suntava Purple Corn in a unique puree format. Suntava's Bill Petrich explains that his corn's vivid purple color is due to the fact that the entire plant is filled with health-promoting anthocyanins, flavonoids and polyphenols.
Tetra Pak announced the successful production of the first fully renewable Gable Top package in the United States. Tetra Pak Gable Top Bio-based packages are made solely from renewable materials, defined as natural resources that can be replenished over time. The innovative new cartons are developed from a combination of paperboard and sugar cane derived plastics.
Like the Original Chocolate Leather, Dark Chocolate Leather from Kayco offers 45 percent to 50 percent lower in sugar and lower in fat and calories than most chocolates. The new Dark Chocolate Leather contains pure dark chocolate, cocoa nibs and brown rice crisps that have been transformed into a 60 calorie snack.
Activ International announced the availability of a wide range of new high impact grill flavors. The range includes "Natural Flavor" Slow Cooked BBQ, (New Chef's Grill, organic available) or "Natural Flavor, Natural Smoke" Slow Cooked Southern BBQ (New Hickory Grill and New Mesquite Grill). All flavors are available in liquid or powder.
Subscribe and receive the latest insights on the health and nutrition industry.
Join 37,000+ members. Yes, it's completely free.
You May Also Like
---