New Supplement Ingredient Launches, Reformulations & Certifications
New Supplement Ingredient Launches, Reformulations & Certifications
Finishing off 2015 strong and starting 2016 on a similar note, supplement companies announced new ingredients, certifications, reformulations and research.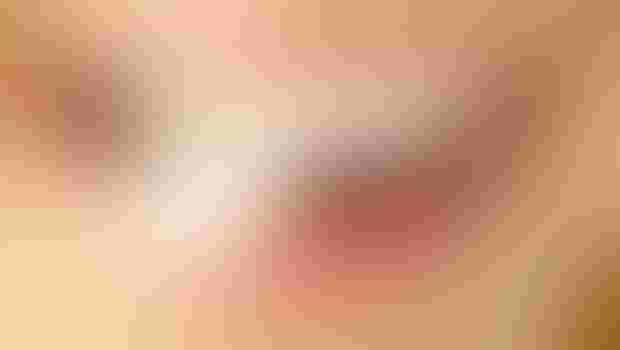 Finishing off 2015 strong and starting 2016 on a similar note, supplement companies announced new ingredients, certifications, reformulations and research.
Earlier this month, InterHealth Nutraceuticals, Inc. launched heart health ingredient CardiaSlim®, a patented blend of Sphaeranthus indicus and Garcinia mangostana shown in three randomized, double blind, placebo-controlled studies to improve cardiovascular health by supporting healthy blood lipid levels and body weight. The latest research on CardiaSlim was conducted on healthy, overweight people with cholesterol levels in the high end of the normal range and showed the ingredient: supported healthy LDL and total cholesterol levels; supported healthy HDL cholesterol levels; supported healthy triglyceride levels; and promoted weight loss and reduces hip and waist size.
SuperNutrition reformulated its legacy Women's Blend, Men's Blend and Super Immune multivitamins, as well as its Calcium Blend, adding NattoPharma's MenaQ7® as its source of vitamin K2 (MK-7) at a full 180 mcg. This decision comes on the heels of the growing scientific research demonstrating how vitamin K2 (MK-7) can not only have a significant impact on heart health and bone health, but also has an essential role in craniofacial and skeletal development of the fetus.
A vegetable-source glucosamine ingredient, GreenGrown® by ENI (Ethical Naturals Inc.) has been certified non-GMO by the testing lab Eurofins Scientific and certified kosher by Star-K. The certifications add to the ingredient's preexisting qualifications: verified and demonstrated safe and effective in the United States under FDA 21 CFR Part 111; ingredient purity assured via a patented fermentation process; and shellfish-free, among others.
Frutarom Health BU launched in December its new EFLA® HyperPure natural ingredients line in response to new regulations to prevent polycyclic aromatic hydrocarbons (PAHs) and other contaminants in food supplements. The European Union recently published the 2015/1933 PAH regulation, which includes maximum levels of PAHs in food supplements. The high levels of PAHs found in certain food supplements containing, or derived from, botanical ingredients, has led to the establishment of maximum levels for PAHs in these products to provide high level of human health protection. Frutarom's new EFLA HyperPure lcine comprises a selected range of extracts, all produced using proprietary technology to ensure the removal of these contaminants. Other contaminants removed via the EFLA HyperPure technology include pesticides and unsaturated fatty acids that undergo rapid peroxidation, degrading other ingredients and producing undesired by-products such as heptanol.
New research published in Planta Medica showed supplementation with Careless™—a mango fruit powder by Vital Solutions—supports microcirculation. According to Dr. Sybille Buchwald-Werner, managing director at Vital Solutions, measurement of microcirculation provides information on metabolism and vascular reactivity; results are show application for Careless in sports nutrition and healthy aging products. In the pilot human study, an acute effect of a single dose of 100 mg or 300 mg Careless on microcirculation was investigated in a randomized, double blind cross-over pilot study in ten healthy women. Ninety percent of all volunteers showed improved microcirculation at a biological relevant level of more than 50 percent over baseline. A daily dosage of 100mg Careless was sufficient to improve microcirculation.
FutureCeuticals added Coffeeberry® Energy Organic Coffee Caffeine to its Coffeeberry brand coffee fruit product line. Intentionally designed to retain healthy natural coffee nutrients from the whole coffee fruit, Coffeeberry Energy delivers standardized levels of natural coffee caffeine as well as chlorogenic acids, organic acids and trigonelline. The company also announced Non-GMO Project Certification and Verification of NeuroFactor™, its patented neuroprotein support ingredient, also part of the Coffeeberry brand product line.
Tris Pharma, Inc. announced that the U.S. Food and Drug Administration (FDA) approved its extended-release (ER) chewable tablet. Prior to Tris' ER chewable technology, ER tablets and capsules typically carried a warning, "should not be chewed or crushed."  With other controlled-release dosage forms, chewing or crushing can cause "dose dumping," which can greatly increase the concentration of a drug in the body and thereby produce adverse effects or even drug-induced toxicity. In clinical studies, Tris has demonstrated its ER chewable tablet technology releases drugs consistently whether chewed or swallowed whole. 
Subscribe and receive the latest insights on the healthy food and beverage industry.
Join 47,000+ members. Yes, it's completely free.
You May Also Like
---