Solving the supply chain – education session
Solving the supply chain – education session
New tech, working with India, and the importance of creating ethical products. It's all here. Watch this 2023 SupplySide East education session now.
Covid well and truly upended the world, and companies are still feeling pain points. Supply chain challenges are at the forefront of global and industry concerns. Confronting labor, logistics, staffing, shipping, pricing, access, and an undeniably growing list of disruption needs great attention. In this 2023 SupplySide East education session, leaders discussed their supply chain obstacles, and what they are doing to meet these challenges and solve for the future. Every business needs to know more about the supply chain, no matter where it might be on it. 

To begin the session, Loren Israelsen did a fascinating presentation on the history of the global supply chains from the Panama and Suez canals to even today. He then discussed tech platforms like A.I. and blockchain and how those might change the supply chain of tomorrow. To understand how these tech platforms work is to help your business thrive deep into the 21st century. 
Shaheen Majeed then took the audience through a S.W.O.T. Analysis (strengths, weaknesses, opportunities, threats) around the great India opportunity as the next great source for supplement ingredients. Supplemented with funny anectodes of his own time living in India during the Covid-19 lockdown, most came away from his talk with a new perspective on India. 
Finally, author Anne Armbrecht discussed the exceptional challenges to creating ethical, ecological and fair herbal products in a complicated herbal business. As ESG becomes a larger talking point, and consumer demand for fair and ethical sourcing continues to grow, it's becomming more clear that these types of conversations need to happen.
The 2023 SupplySide East Supply Chain Panel 
Host: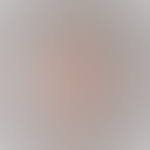 Todd Runestad
Content Director, Natural Products Insider. For more than 25 years, Todd has been writing about, editing and speaking on the natural products industry, specifically nutrition science news, health and nutrition breakthroughs, new ingredient discoveries and supplement finished product innovations. 
Speakers: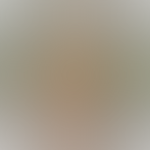 Ann Armbrecht
Director, Sustainable Herbs Program
Ann Armbrecht, an anthropologist, is the director of the Sustainable Herbs Program. She is the author of The Business of Botanicals: Exploring the Healing Promise of Plant Medicines in a Global Industry documenting her journey following herbs from seed to shelf. She is the co-producer of Numen: The Healing Power of Plants and the author of the ethnographic memoir Thin Places: A Pilgrimage Home, based on her research in Nepal.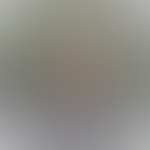 Loren Israelsen
President, United Natural Products Alliance (UNPA)
Mr. Israelsen is President of the United Natural Products Alliance. He has been deeply involved in the commercial and regulatory issues facing the global natural products and dietary supplement industry since 1980. He has authored more than 150 articles and book chapters on dietary supplement and functional food issues. He was also an active participant in the introduction and passage of the Dietary Supplement Health and Education Act of 1994.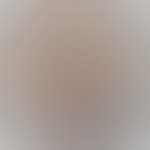 Shaheen Majeed
CEO, BGG World
With 25 years of experience in the supplement industry, from warehousing, customer service, sales, international business development, operations, logistics, marketing, and today as the CEO of a 100+ million-dollar company. I spent nearly half my life developing my skills to help others achieve their goals and fulfill our customers' desires.

Subscribe and receive the latest insights on the health and nutrition industry.
Join 37,000+ members. Yes, it's completely free.
You May Also Like
---