Researchers Combat FDA Stance on Kratom, Favor its Regulation as Supplement
Researchers Combat FDA Stance on Kratom, Favor its Regulation as Supplement
A group of researchers maintain a U.S. ban on kratom could exacerbate the nation's opioid crisis by depriving consumers of a potentially safe alternative to addictive and dangerous drugs, including opioids sold on the black market.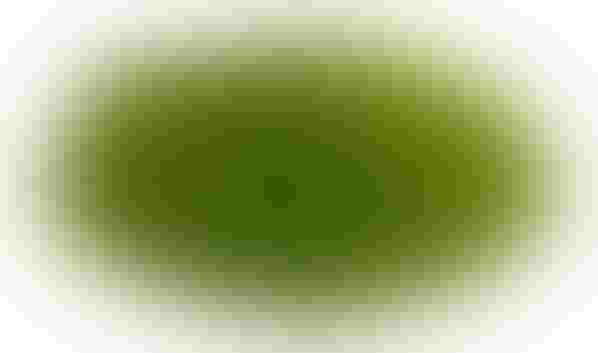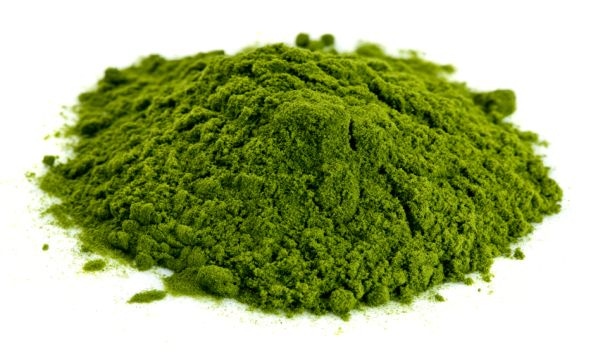 A group of researchers maintain a U.S. ban on kratom could exacerbate the nation's opioid crisis by depriving consumers of a potentially safe alternative to addictive and dangerous drugs, including opioids sold on the black market.
At stake: the accessibility of kratom for millions of Americans—many of whom are reported to have used the botanical to wean off opioids, like heroin and Oxycodone.
"Instead of the inappropriate scheduling of kratom as though it were heroin or a similar narcotic, we're urging the promotion of good manufacturing practices complying to FDA standards, as is the case with other widely available supplements in the United States," said Marc Swogger, Ph.D., associate professor of psychiatry at the University of Rochester Medical Center, during a March 7 conference call with the media.
Swogger said he and three other kratom researchers on the call urge "FDA to cease its scientifically unsupported statements about kratom because we believe that science matters."
FDA has determined the compounds in kratom share structural similarities with controlled opioids such as morphine derivatives. Using a new computational model developed by FDA scientists, the agency has found two of the most prevalent compounds in kratom—including mitragynine, which researchers have described as kratom's primary active constituent—activate opioid receptors.
Based on scientific literature, its computational modeling and adverse effects linked to humans, FDA officials are now describing the compounds in kratom as opioids. That has led kratom advocates to fear FDA will recommend—and the Drug Enforcement Administration (DEA) will adopt—a policy to ban the botanical in the United States, classifying it as a schedule I drug under the Controlled Substances Act (CSA).
"The existing science indicates that many millions of people in the U.S. who use kratom rely on it as a lifeline away from potentially deadly opioids," Swogger said. "People use kratom to ease opioid withdrawal and to manage acute and chronic pain. Scheduling kratom would remove a valuable pain treatment option for millions, leading to greater opioid use with the likely consequences of increasing dangerous opioid dependence and overdose deaths."
However, there is a lack of evidence to indicate the effectiveness or safety of kratom for any medical use, and contending "kratom is benign because it's 'just a plant' is shortsighted and dangerous," said Scott Gottlieb, M.D., commissioner of FDA, in a Feb. 6 statement. Gottlieb pointed out heroin contains morphine, which originates from opium poppy plants.
Gottlieb described kratom as "an opioid that's associated with novel risks because of the variability in how it's being formulated, sold and used recreationally, and by those who are seeking to self-medicate for pain or who use kratom to treat opioid withdrawal symptoms."
Researchers question FDA's conclusions. Oliver Grundmann, Ph.D., clinical associate professor at the University of Florida's College of Pharmacy, who joined the kratom press call, said there's a critical distinction between kratom binding to opioid receptors and what happens afterwards.
Opioids, like heroin and Oxycodone, activate a signaling pathway (G protein) responsible for analgesic effects and a second signaling pathway (beta-arrestin) associated with respiratory depression, Grundmann said in a follow-up phone interview. He explained the signaling pathway responsible for respiratory depression, which increases the risk of asphyxiation from lack of breathing, is not activated by mitragynine. This is the same pathway associated with other adverse effects including constipation and development of dependence on drugs like heroin.
While Grundmann acknowledged a risk of encountering breathing difficulties or suffering respiratory depression if kratom is taken at extremely high doses, he said such adverse effects would be unlikely if the botanical is administered orally. In research published last year in the journal Neuropharmacology, Grundmann and a colleague—Andrew Kruegel of Columbia University's Department of Chemistry—reported a study from the early 1970s in which intravenous "administration of mitragynine evoked pronounced negative side effects in cats, dogs and monkeys, including respiratory depression, convulsions, and in one cat, death."
Jack Henningfield, Ph.D. is an adjunct professor of Behavioral Biology at John Hopkins University School of Medicine and vice president of research, Health Policy and Abuse Liability, at PinneyAssociates, a pharmaceutical and consumer healthcare consulting firm. He supported the American Kratom Association in its efforts to persuade DEA to withdraw its 2016 notice of intent to temporarily schedule mitragynine and 7-hydroxymitragynine—another active constituent of kratom—into schedule I of the CSA.
"Me and my team did that because we felt DEA was wrong on the science," Henningfield explained during the recent press conference, "and it would create a public health problem with the ban because we knew at that point that kratom was being used by many people in place of opioids."
Research in the United States is examining molecules in kratom that could eventually result in safe medicines, Henningfield divulged, though he warned the process to develop a new drug is a long and expensive one: taking about a decade, on average, and costing $2.5 billion.
Meanwhile, many kratom researchers support FDA oversight of the botanical as a supplement. Henningfield maintained FDA has the tools to effectively regulate it, including working with FDA manufacturers on permitted labeling claims.
Paula Brown, Ph.D., is an adjunct professor of biology at the University of British Columbia and director of the British Columbia Institute of Technology's Health and Food Products Research Group. She said it's important kratom products meet specifications for purity and are neither adulterated with opioids nor contain concentrated amounts of alkaloids beyond what's typically found in the leaves of the botanical.
The amount of mitragynine found in kratom extracts, Grundmann observed in a follow-up email, has varied widely. He said the latter constituent has been found to be present in an amount of 1.6 percent to 2 percent in dried powder. Due to the presence of additional water in fresh leaf, the concentrations of mitragynine and 7-hydroxymitragynine (0.02 percent to 0.03 percent in dried powder) are lower, he explained.
"At this juncture, there is no high-quality evidence to indicate that kratom is a serious public health threat, and there's much evidence to suggest that banning it would be," Swogger said.
Brown expressed concern that scheduling kratom under the CSA would "foster an illicit and dangerous marketplace.
"The FDA could protect the American public by appropriate regulation of kratom, and I think that the [Office of Dietary Supplement Programs] has been working towards this," she said during the recent press conference. "This could provide consumers and health professionals with the information they need to help guide safe use and ensure lawfully marketed products are available to the consumers."
But, FDA's concerns over kratom are partly based on considerations that individuals are using the botanical to treat medical conditions—even though kratom has not been approved as a drug in the United States.
In a survey of kratom users completed by 8,049 participants, many respondents predominantly used the botanical "for a medical condition leading to or being associated with acute or chronic pain (68 percent) including acute or chronic pain as a medical condition itself," Grundmann divulged in research published in 2017 in the journal Drug and Alcohol Dependence. And nearly 67 percent of respondents used kratom for an emotional or mental condition, such as anxiety, depression or PTSD, Grundmann reported.
Just 51 individuals reported adverse or negative effects, requiring outpatient treatment or hospitalization due to consumption of kratom, wrote Grundmann, who added the self-reported negative effects resembled those reported by opioid users: predominantly constipation, drowsiness or dizziness, and nausea.
Many individuals, Henningfield explained, "are using kratom as a lifeline away from opioids," and he warned of the potential consequences should the federal government ban it.
"All of us who work in addiction know what happens when you remove the lifeline that a person says is keeping them off drugs," he reflected. "You put them at serious risk of going back to drugs."
Subscribe and receive the latest insights on the healthy food and beverage industry.
Join 47,000+ members. Yes, it's completely free.
You May Also Like
---