Regulatory expert explores the curious case of NMN
Regulatory expert explores the curious case of NMN
Former Bodybuilding.com and Herbalife regulatory executive John Venardos examines the curious case of healthy aging ingredient NMN, which U.S. regulators determined is prohibited in dietary supplement products.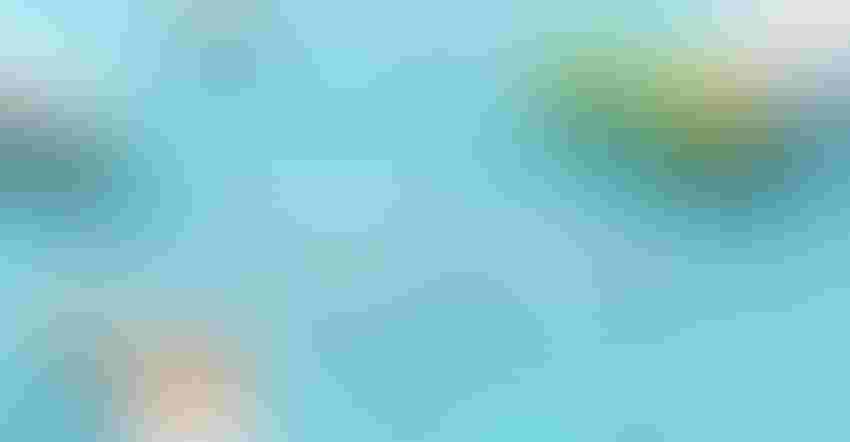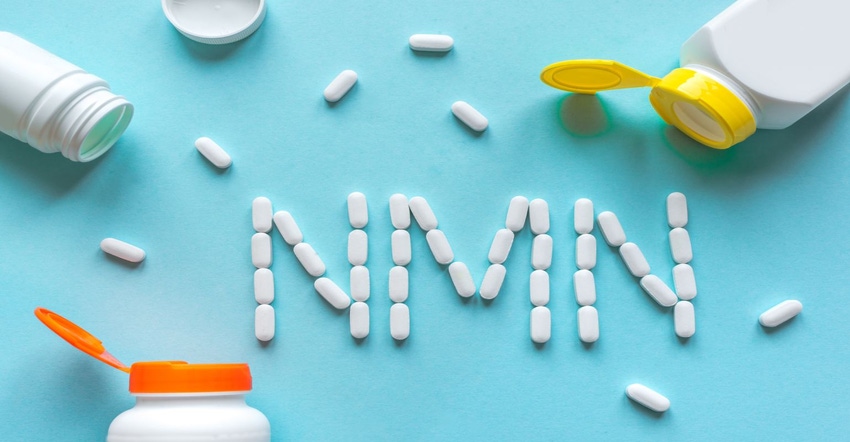 Let's begin this column with a disclosure: I do not have a dog in this fight. I post these comments as someone who has spent over forty years involved in domestic and international regulatory and government affairs.
For me, the case of nicotinamide mononucleotide (NMN) raises several questions. For starters, did the Food and Drug Administration make a mistake in May 2022 when it accepted a new dietary ingredient (NDI) notification submitted by the Chinese company SyncoZymes without raising any objections due to a pending IND (investigation new drug application) for the same molecule?
If FDA did make a mistake, is there any accountability or recourse? In my experience, FDA's misstep here is somewhat understandable given the IND at issue refers to NMN as "MIB-626" and not NMN. And of course, FDA should and did correct its misstep to ensure it was complying with the Federal Food, Drug & Cosmetic Act (FDCA).
What else could it do?
My questions in this case aren't limited to FDA. For example, why hasn't the plaintiff's bar sued brand owners that continue to market supplements containing NMN despite FDA's position expressed in November that ß-NMN (essentially NMN) cannot be marketed as a supplement due to it already being investigated as a drug? I also question why the plaintiff's bar or FDA hasn't taken enforcement action against NMN-containing dietary supplements that do not meet label claims, based on analytical testing.
In many ways, the plaintiff's bar acts as a strong enforcement tool versus reliance on FDA enforcement action. So far, I am not aware of an NMN-related lawsuit.
Health benefits of NMN and NR
Nicotinamide mononucleotide or "NMN" has been the subject of much study by Harvard Medical School professor David Sinclair, Ph.D., and many others. Its anti-aging potential has been confirmed by several institutions, including Baylor College of Medicine in Houston, Keio University in Japan, Fudan University in Shanghai, and others. NMN and ChromaDex's "NR" (aka nicotinamide riboside branded as Tru Niagen) are known as "NAD+ precursors."
NMN and NR are molecules that the human body makes naturally. These are forms of vitamin B3, or niacin, a type of molecule called a nucleotide. In the human body, nucleotides play many roles, including as the building blocks of DNA. Within one's cells, NR and NMN are converted into another molecule known as "nicotinamide adenine dinucleotide" or "NAD." Our bodies need NAD for a variety of functions involved in metabolism and energy production.
Some consider NR and NMN as the raw material and NAD as the refined version that one's body can actually use. The amount of NAD that can be made depends on the amount of NR or NMN available in your body. These precursors may appear naturally in small amounts in foods such as milk, edamame, broccoli, cabbage, cucumber and avocado.
NR or Niagen is the subject of NDI notifications demonstrating its safety and is sold as a dietary supplement. So was NMN the subject of a successful NDI notification in May 2022.
Scientists, including Harvard's Dr. Sinclair (whose prior dealings with resveratrol are considered controversial by many), have long explored the potential health benefits of NMN, including:
1.           longevity
2.           diabetes
3.           liver conditions
4.           brain health
5.           heart health
6.           exercise training
7.           sleep
Though NMN has been available for purchase in several Asian nations, including Japan, it is relatively new to the U.S. market. In recent years, several businesses have submitted NDI notifications to FDA.
Those notices were met with objections from FDA because there was not sufficient evidence to support the safety of NMN. More recent studies on NMN seemed to ease FDA's concerns in 2021 and 2022. In May 2022, FDA accepted an NDI notification submitted by the Chinese company SyncoZymes without raising any objections.
Metro International Biotech, MIB-626 and NMN
On Dec. 1, 2021, Metro International Biotech LLC wrote to FDA regarding its MIB-626, which it described as a "proprietary form of beta-nicotinamide mononucleotide (β-NMN) … authorized for investigation as a new drug and for which substantial clinical investigations have been instituted."
The clinical-stage pharma company requested "FDA take the preclusion provision of Section 201(ff) of the Federal, Food, Drug, and Cosmetic Act seriously to protect the right of companies that have spent significant time and research to develop drugs products from competition from dietary supplements that are clearly new dietary ingredients that have never filed a new dietary ingredient notification prior to the institution of substantial clinical trials."
Ironically, while Dr. Sinclair has promoted NMN as a supplement (ostensibly to create consumer demand and recognition), to my knowledge, he has not disclosed he is co-founder of Metro International Biotech and wants to end NMN's status as a supplement and instead bring NMN to market as a drug. 
Based on my understanding, September 2021 is the earliest date associated with an MIB-626 trial that can be found on ClinicalTrials.gov. At least two of the three criteria needed to trigger the drug exclusion clause were satisfied: MIB-626 is the subject of "substantial clinical investigations" that have "been made public."
However, it is not clear when exactly the drug was authorized for investigation. According to FDA, this depends on when the IND authorization goes into effect; however, FDA did not disclose this information, and it also does not immediately become public.
In May 2022, FDA acknowledged (without an objection) SyncoZymes' NDI notification for the use of NMN in a dietary supplement. However, in the fall of 2022, the FDA changed its mind about the legal status of NMN in supplements when it became aware that MIB-626 and NMN were essentially the same substance.
In a Nov. 4, 2022, supplemental letter regarding NDI notifications previously submitted by SyncoZymes, FDA determined "NMN is an article for which substantial clinical investigations have been instituted and for which the existence of such investigations has been made public."
"Accordingly, we conclude that NMN is excluded from the dietary supplement definition under 21 U.S.C. § 321(ff)(3)(B)(ii) and may not be marketed as or in a dietary supplement," the FDA letter stated.
The decision left ChromaDex's Tru Niagen as the primary NAD precursor in the U.S. dietary supplement market.
Major retailers—including Amazon and Walmart—removed all NMN SKUs from their marketplaces. However, despite FDA's conclusion that NMN is not eligible as a dietary supplement and despite the quality issues that testing has revealed (i.e., the complete absence of NMN or dosing that does not match label claims), a host of brands continue to offer NMN labeled as dietary supplements for sale. For example, iHerb continues to offer NMN for sale domestically in the U.S.
Closing observations
Is the curious case of NMN really parallel to that of NAC (N-acetyl-L-cysteine), as some have argued? In my view, Metro International Biotech's IND makes it easily distinguishable. I'd welcome contrarian views.
And I ask yet again. Why has the plaintiff's bar not yet filed class action lawsuits against brand owners marketing dietary supplements containing NMN in light of FDA's position and/or the results of independent testing highlighting quality concerns with such products? However, I'm aware of at least one prominent plaintiff's firm that is searching for possible clients.
Below are some additional questions about NMN.
Will industry groups be successful in documenting that NMN entered the U.S. dietary supplement market prior to Metro International Biotech's work as an investigational new drug?

To some, it may seem their strategy is focused on criticizing FDA and the Office of Dietary Supplement Programs for complying with the law. But criticizing FDA in the trade press is unlikely to alter its position.




Will ChromaDex initiate litigation against parties it believes to be violative of its intellectual property?

In fairness to ChromaDex (I'm not a shareholder), its NAD precursor received regulatory approval in the U.S. and multiple other foreign countries. The company should not be penalized for following the law and arguably shouldn't have to compete for market share with NMN if the ingredient isn't lawful.
In conclusion, FDA shouldn't be excoriated for making an innocent error. Had it been aware that MIB-626 and NMN were identical, it would've rightfully objected to SyncoZymes' NDI. And when FDA discovered the issue, it corrected course. To do otherwise would circumvent the drug exclusion clause, ignoring FDA's duty to enforce the FDCA.
FDA could simply "mistakenly" declare substances as approved NDIs and then drug makers would just have to accept the mistake. This clearly can't be the correct approach.
Most recently, FDA has declined a request from Congressman Jeff Duncan (R-S.C.) for a public hearing on NMN in dietary supplements. In that communication, FDA made it clear NMN has not been approved as a new drug in the U.S.
Also, the agency indicated a public hearing was not necessary since stakeholders can comment publicly using an existing citizen petition filed in March by the Natural Products Association and the Alliance for Natural Health USA.
In summary, this issue seems to me far from settled.
Industry veteran John Venardos is principal of Boise-based Venardos & Associates, a global regulatory and government affairs consultancy. He previously served in senior capacities with Bodybuilding.com, Herbalife, Pfizer and The NutraSweet Company. During his 40-year career, he has worked with officials in 71 countries and was active with the American Herbal Products Association, the Council for Responsible Nutrition, the International Alliance of Dietary/Food Supplement Associations, the Natural Products Association, and the Nutrition Industry Association. He also served as a security-cleared trade policy advisor to the Obama Administration.
Subscribe and receive the latest insights on the healthy food and beverage industry.
Join 47,000+ members. Yes, it's completely free.
You May Also Like
---