Probiotics for companion animals: Not just your human's probiotic
Probiotics for companion animals: Not just your human's probiotic
When it comes to giving probiotics to pets, many companies are investing in companion animal research to help address the lack of species-specific efficacy and safety studies.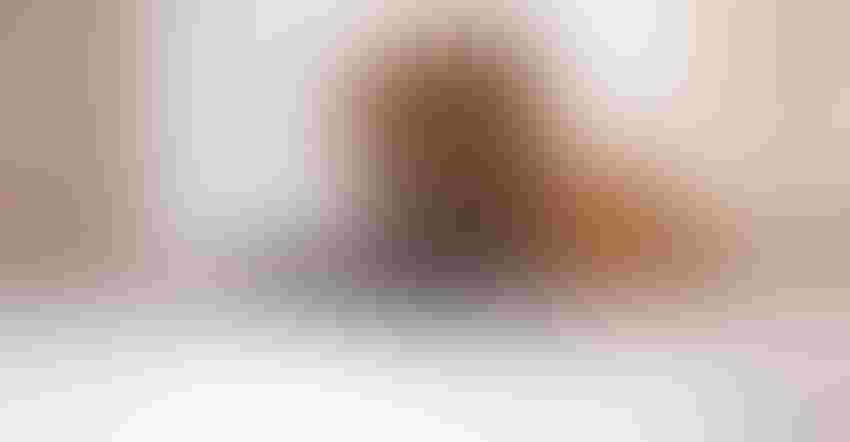 According to the 2021-2022 National Pet Owners Survey conducted by the American Pet Products Association (APPA), 70% of U.S. households own a pet. This is up from 56% of U.S. households in 1988, the first year the survey was conducted, and 67% in 2019. In 2021 in the U.S., total pet industry expenditures totaled $123.6 billion, up 19% from $103.6 billion in 2020.
While there is no data specific to how much of the expenditures are attributed to dietary supplements, other assessments suggest large growth in the space. According to ResearchAndMarkets, the global veterinary dietary supplements market size is anticipated to reach $3.2 billion by 2028, and to expand at a compound annual growth rate (CAGR) of 8.2% from 2021 to 2028. The increase is said to be driven by longer lifespans in pets, an increased growth in e-commerce and a mirroring of increased dietary supplement spending for human health.  According to the global survey, "Prior to the pandemic, joint health and skin and coat health supplements have been the most purchased veterinary supplements. Covid-19 pandemic, however, disrupted trends in market with a surge in demand for digestive health and immunity-boosting supplements."
Across the digestive health and immunity spaces, probiotics emerge as potentially providing benefit to both. It is no surprise that the trends in human dietary supplement spending are mirrored in the pet supplement market, with many pet owners assuming if it's good for them then it's good for the four-legged family members too.
This may be true, to some extent. Similar to the targeted benefits in human, probiotics for cats and dogs may help to maintain a balanced and healthy gut microbiome, with additional positive impact on small intestinal bacterial overgrowth and inflammatory bowel disorders. They may also play a role in preventing and manage diarrhea (PLoS ONE. 2018;13[9]:e0204691).
Dogs and cats have very different nutritional needs—with cats being more carnivorous and dogs more omnivorous—and thus have digestive systems and nutritional needs similar, but not identical, to that of humans. Therefore, there are more studies related to the benefits of probiotics for dogs compared to cats because they can be used as models for human studies.
Similar to humans, gastrointestinal (GI) disorders are one of the most common health problems in dogs. GI disease caused by dysbiosis, or microbial imbalance is common in both dogs and cats, though it may be due to imbalances in different bacteria in the different species and therefore may require different probiotics. Knowing the diversity of bacterial distribution of the gut microbiota of healthy dogs and cats is important to help provide a baseline a therapeutic goal. In previous studies, the bacterial groups cultivated from the canine intestine belonged to Enterobacteriaceae, Bacteroides, Clostridium, Lactobacillus and Bifidobacterium spp.
These results should be interpreted lightly as much more research is needed to clearly identify a healthy microbiome in companion animals. However, identifying a healthy microbiome would go a long way in providing a targeted approach to probiotic supplementation, and this approach makes sense. Just as in humans, many things can affect microbiota compositions such as age, breed, diet composition, disease, environment, food type and sex. Studies have shown that living environment (rural or urban) had more of an impact on skin microbiome than gut microbiome in dogs (J Anim Sci Technol. 2022 Mar;64[2]:197-217). Less is known about the effect of living conditions on cats.
These potential variations highlight the need for host specificity and targeted supplementation not just for efficacy but also for safety assessment. Despite the need for more research, probiotics are added to animal feed, treats and supplements with no adverse events reported. However, it should be considered that most probiotics used as in animal foods originate from humans and are assessed for safety via human-based methods and criteria.
To address the lack of species-specific efficacy and safety studies, many companies are investing in companion animal research. Best practices for microbiome research in companion animals has been published and there is a needed call to enhance well-controlled research in the space (Front Vet Sci. 2021;8:644836). This is an important step to appropriately support health claims for probiotics for companion animals.
Editor's note: Susan Hewlings will be presenting on probiotics and pet health at the Probiotics Resource Center at Supply Side West 2022, on Nov. 3 at 3:30 p.m., at booth 5755. Click the link for more information.
Susan Hewlings, Ph.D., RD, is director of scientific affairs at Nutrasource.
To read more content about probiotics, click the link to download our "Strain specifics color the future" digital magazine.
Subscribe and receive the latest insights on the healthy food and beverage industry.
Join 47,000+ members. Yes, it's completely free.
You May Also Like
---