Probiotic strains 101
Probiotic strains 101
Probiotics are identified by genus, species and strain, all of which can help formulators determine which beneficial bacteria (and complementary ingredients) are best for their product innovations.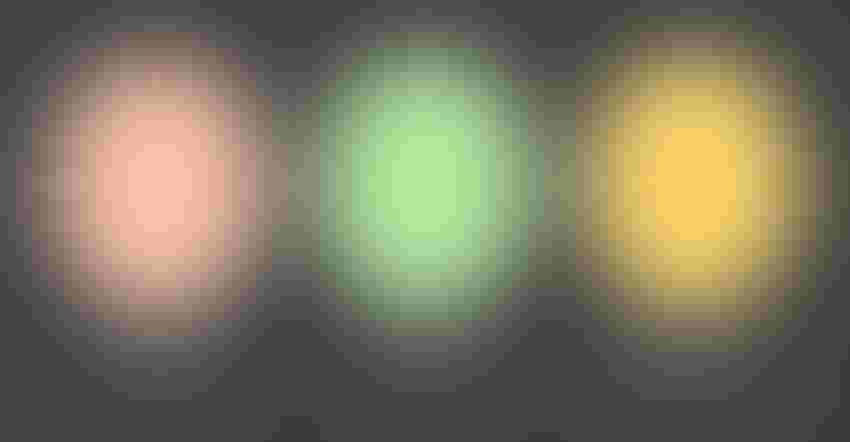 Editor's note: This article was excerpted from a longer feature in our "Probiotics: Strain specifics color the future" digital magazine. Click the link to access the full piece from Myers, which also covers consumer trends, supplement delivery formats and the latest in strain-specific research. The digital magazine also features additional articles on the market.
Consumers associating probiotics with gut and other health benefits is just a start to the market opportunity. The road to success and growth of this segment is paved with specific, proven benefits and innovative products tailored to specific populations and health goals.
The probiotics industry has worked toward this specificity by researching and developing individual strains and studying them for their exact mechanisms and impacts on key populations and health targets.
Similar to botanical taxonomy, probiotics are identified by genus and species, such as Lactobacillus acidophilus or Bifidobacterium breve. However, within any given species (acidophilus, breve, etc.) there can be many strains, which are variants or subtypes. For instance, a label might read B. breve M-16V or B. breve B-3, where the M-16V and B-3 designate the specific strains (sometimes the abbreviation spp.—for "several species"—precedes and signifies a strain designation).
This is an important distinction to make, because the M-16V strain has been researched for various infant gut health concerns (Nutrients. 2019;11[8]:1724), while B-3 has been studied for anti-obesity endpoints in adults (J Nutr Sci. 2015;4:e17).
"Studying the efficacy of specific probiotic strains is vital to ensure they're providing the intended attributes," confirmed Marta Tortajada Serra, VP of science and technology, health and wellness, ADM. "We evaluate and document efficacy through human clinical trials that are supported by preclinical research. These preclinical studies are conducted in vitro and, when appropriate, in vivo."
In this scientific pursuit, test type matters, too.
Serra explained in vitro tests are used to better understand the attributes, behavior and mechanisms of each strain, which can include tolerance to temperature, resistance to gastric acidity and bile salts, survival in the intestinal tract and adherence to digestive cell lines. On the other hand, "Conducted in accordance with the highest scientific standards—randomized double-blind, placebo-controlled clinical trials—human clinical studies are conducted to evaluate strain functionality in a target population, as well as to study indications," she said.
This movement to discover and study strain-specific benefits is just beginning, but its importance can't be overstated.
"As more research emerges, it is becoming clear that marked health differences exist between strains of probiotics—an idea which was known in microbiology for some time but is only just starting to permeate into the health care field," said Sergi Audivert, co-founder and co-director of AB-Biotics. "Generic probiotic solutions focusing on microbiota modulation aren't sufficient to deliver specific health benefits, meaning that choosing probiotic strains only because of their ability to resist the formulation conditions of food matrices doesn't make much sense from a health benefit perspective."
For companies in this space, developing strains and keying in on the appropriate health and population targets becomes critical going forward. For brands looking to increase the efficacy and attractiveness of finished products containing probiotics, the availability of researched strains is a vital consideration.
On the supply side, when identifying strains, safety is a top factor. For Deerland Probiotics and Enzymes, it is numero uno. "We ensure safety by univocal strain identification and extensive characterization of metabolic activity of the microorganism, in accordance with scientific principles and regulatory, such as WHO [World Health Organization] and FAO [Food and Agriculture Organization of the United Nations] guidelines," said John Deaton, Ph.D., VP of technology. "This compliance is crucial, and we specifically select genera and species with a long history of safe use. We also run extensive characterization and testing of each strain to avoid undesired traits, such as the presence of mobile genetic elements or deleterious genes. Our goal is to identify probiotic strains that are safe to formulate with for people of all ages, and these guiding principles help us achieve that."
When choosing strains, Deerland samples and isolates them from controlled environments, such as healthy, breast-fed babies, according to Deaton. "From there, in order to achieve sufficient characterization, we use advanced molecular and biochemical techniques, enabling us to profile each probiotic strain individually. Since probiotic properties are strain-related and specific, strain identification is conducted by genetic typing," he said, noting genetic identification is also correlated to microbiological property or phenotypic testing.
As an example, the genome of Deerland's probiotic strains, including BPL1 (Bifidobacterium animalis subsp. lactis CECT 8145) and DE111 (Bacillus subtilis), are fully sequenced. "On top of the selection and characterization, our probiotics are non-GMO and kosher, and they help mitigate the need for allergen labeling, ultimately creating foods, beverages and dietary supplements with consumer-preferred attributes," Deaton said.
IFF Health said it follows a rigorous development process to produce the most stable strains possible. "Then the strains are formulated into products that are tested through the shelf life of the product to ensure that the customer receives the stated dose," said Johanna Maukonen, global health and nutrition science R&D leader at IFF. "Our products utilize efficient fermentation, concentration drying processes, and patent-protected stability technology, which ensures perfectly active probiotics in optimal forms."
On the other side of R&D, IFF uses advanced capabilities to assess microbiota composition and function. "Many of our future studies will routinely collect samples to enrich our understanding of how our ingredients are impacting the human microbiome," Maukonen noted. "In addition, we conduct human studies on our ingredients and commit to publishing the results to ensure that our customers have a full dataset upon which to develop structure/function claims—some of our studies are featured on our HOWARU site."
Other top probiotic strain providers making their libraries of clinical research available online include Probi and Lallemand. This provides both transparency and substantiation in a segment where many companies talk about studies that are hard to find.
IFF took its R&D commitment a step further in 2017 by launching the Microbiome Venture, a small and focused entrepreneurial team charged with developing new science-based solutions for health and wellness. "We have established several partnerships to accelerate our pipeline of innovation in next-generation microbiome solutions in areas such as early life development; metabolic, immune and digestive health," Stephanie Udell, global marketing leader of probiotics for IFF, noted.
From a research perspective, the role of probiotics is much broader, with emerging studies showing an incredibly diverse set of potential health benefits, noted Marshall Fong, senior global marketing manager, active living, New Zealand Milk Products (aka NZMP). "The challenge for the industry is where to focus, in terms of expanding consumer probiotic usage," he said. The first multiyear partnership focused on maternal and infant microbiomes in collaboration with the APC Microbiome Institute in Cork, Ireland—a collaboration between University College Cork, Teagasc (the Irish Agriculture and Food Development Authority) and Cork Institute of Technology, a world-leading Science Foundation Ireland Research Institute.
Subscribe and receive the latest insights on the healthy food and beverage industry.
Join 47,000+ members. Yes, it's completely free.
You May Also Like
---