Five impactful ingredients for sleep and stress support
Five impactful ingredients for sleep and stress support
Peppermint, hemp seed oil, omega-3s, melatonin and chamomile are among the ingredients available to help address healthy sleep habits and stress support.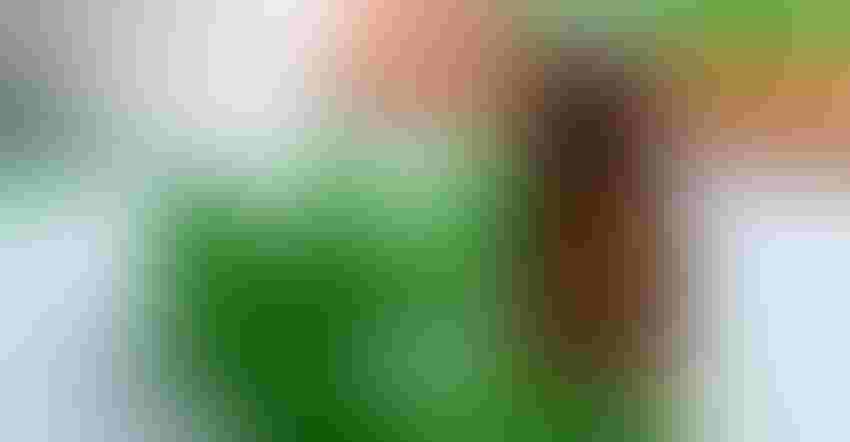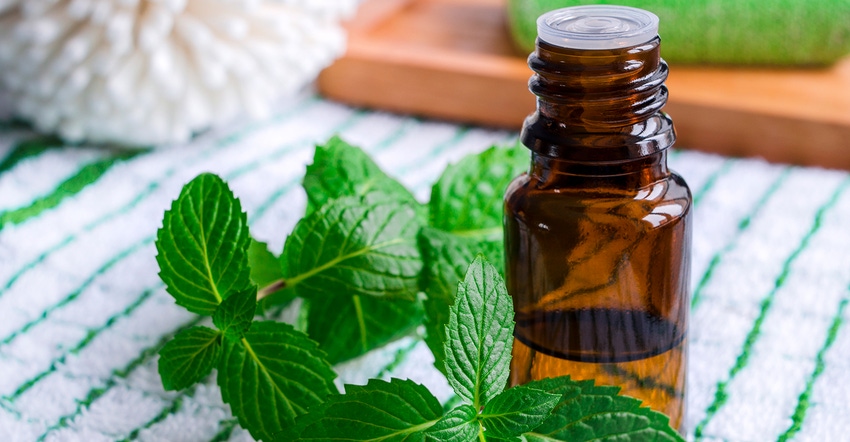 The everyday stresses of life can surely lead to unhealthy habits. Especially during the pandemic, the challenges of daily work and responsibilities can seem even more overwhelming, effectively a detriment functionality, sleep schedules, and stress levels. This is creating a market demand for finished products with effective ingredients.
Peppermint
Peppermint is a long-time ingredient for stress support. Thanks to its sharp yet refreshing odor, the records of its use in natural medicine trace all the way back to times of Ancient Egypt, Rome and Greece. When taken as an oral supplement, peppermint extract can be used for many digestive health needs, including irritable bowel syndrome (IBS) support.1,2 Peppermint extract oil is also popular for aromatherapy, potentially benefitting users in increased the areas of alertness and headaches.3,4 As it's both easy to obtain and available in many different forms, peppermint is an easy go-to ingredient for many different purposes.
Hemp seed oil
Thanks to the greater availability and acceptance of hemp-based products in the past decade, hemp seed oil has rapidly gained traction in dietary and recreational use due to its perceived health halo. Increasingly found in new skin care products, hemp seed oil helps moderate oil production and soothes skin inflammation thanks to its gamma-linolenic acid (GLA) inflammatory support.5 Juxtaposed with hemp's ability to boost natural melatonin levels, hemp seed oil can be an effective ingredient for supporting a healthy sleep cycle.6
Omega-3 fatty acids
Omega-3s are crucial fatty acids for the human body. Due to their modulation of cellular functions, they help support brain and visual development,7 and have also shown the capacity to help support rest by protecting against obstructions such as sleep apnea.8 Omega-3s also build up cell walls, helping create healthy hair, nails and skin.7 Low levels of omega-3 may also be tied to poor cardiovascular health and lethargy.8
Melatonin
Melatonin is a brain-produced hormone that helps regulate sleep. Responsible for a person's circadian rhythm—the brain's internal processing of one's sleep-wake cycle—a proper balance of melatonin is needed for healthy sleep-wake habits contributing to daily functioning.9,10 However, many situations can throw off melatonin levels, with travel and jet lag being among the most common. Common effects from melatonin deficiency include delayed sleep-wake phases, feelings of anxiousness and metabolism-related issues.11
Chamomile
Chamomile is a go-to ingredient for many formulators because of its availability. Prepared from dried flowers, the aroma and taste of chamomile brings a soothing feel to the many who use it for stress support to fall asleep. Mainly served in chamomile tea, chamomile as an ingredient possesses anti-inflammatory properties, helping to boost immunity and reduce muscle and menstrual pain.12 The chamomile flower contains chamazulene, an aromatic chemical compound that carries antioxidants.13 Similar to peppermint, chamomile can also be used for aromatherapy, with the floral fragrance acting as a relaxant to help support tension and stress.13
Formulators are finding success with finished products containing these five natural ingredients to help address healthy sleep habits and stress support.
Editor's note: To read related content, download Natural Products Insider's "Sleep and stress" digital magazine.
Kevin DeMeritt ([email protected]) is the founder of Chil Wellness. DeMeritt founded the CBD brand to provide well-researched formulations using Bio-Nano technology to help address aches and discomfort.
References
1 Cappello G et al. "Peppermint oil (Mintoil) in the treatment of irritable bowel syndrome: a prospective double-blind placebo-controlled randomized trial." Dig Liver Dis. 2007;39:530-536.
2 Cash BD, Epstein MS, Shah SM. "A novel delivery system of peppermint oil is an effective therapy for irritable bowel syndrome symptoms." Dig Dis Sci. 2016;61(2):560-571.
3 Moss M et al. "Modulation of cognitive performance and mood by aromas of peppermint and ylang-ylang." Int J Neurosci. 2008 Jan;118(1):59-77.
4 Shah Y et al. "Efficacy and safety of an ethanolic solution of peppermint oil for patients with episodic tension type headache: EUMINZ a randomized controlled trial." Zeitschrift für Phytotherapie. 2017;38(S 01):S1-S44.
5 Jin S, Lee MY. "The ameliorative effect of hemp seed hexane extracts on the Propionibacterium acnes-induced inflammation and lipogenesis in sebocytes." PloS One. 2018;13(8):e0202933.
6 Gulluni N et al. "Cannabis Essential Oil: A Preliminary Study for the Evaluation of the Brain Effects." Evid Based Complement Alternat Med. 2018;1709182.
7 Surette ME. "The science behind dietary omega-3 fatty acids." CMAJ. 2008;178(2):177-180.
8 Ladesich JB et al. "Membrane level of omega-3 docosahexaenoic acid is associated with severity of obstructive sleep apnea." J Clin Sleep Med. 2011;7(4):391-396.
9 Brown GM. "Light, melatonin and the sleep-wake cycle." J Psychiatry Neurosci. 1994;19(5):345-353.
10 Masters A et al. "Melatonin, the Hormone of Darkness: From Sleep Promotion to Ebola Treatment." Brain Disord Ther. 2014;4(1):1000151.
11 Ferracioli-Oda E et al. "Meta-analysis: melatonin for the treatment of primary sleep disorders." PloS One. 2013;8(5):e63773.
12 Bhaskaran N et al. "Chamomile: an anti-inflammatory agent inhibits inducible nitric oxide synthase expression by blocking RelA/p65 activity." Int J Mol Med. 2010;26(6):935-940.
13 Srivastava JK et al. "Chamomile: A herbal medicine of the past with bright future." Mol Med Rep. 2010;3(6):895-901.
Subscribe and receive the latest insights on the healthy food and beverage industry.
Join 47,000+ members. Yes, it's completely free.
You May Also Like
---