Dried apple peel powder keeps the doctor away
Dried apple peel powder keeps the doctor away
Ingredient suppliers benefit from nutrition science research. New human clinical study shows eating two apples a day leads to better cardiovascular health among those with mildly elevated cholesterol.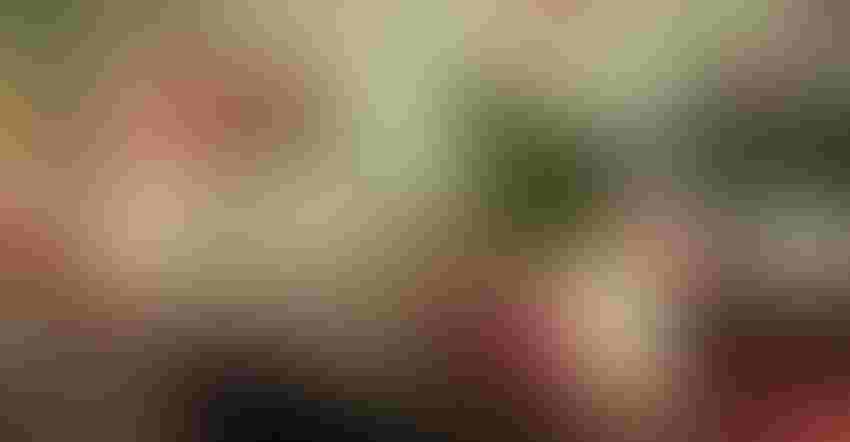 Not one but two apples a day improve markers of cardiovascular disease, according to a new study published in the February issue of the American Journal of Clinical Nutrition.
It's research like this that's helpful to ingredient supplier Maypro, whose AppleActiv DAPP ingredient is a straight-up dried apple peel powder from a variety of red, golden and red/green apples sourced from the U.S.
It's a twist on the old adage, "An apple a day keeps the doctor away." And you don't need a structure/function claim for that.
Do studies like this help the cause of getting AppleActive DAPP (dried apple peel powder) into supplements?
"Yes," said Lorraine Leahy, AppleActiv'e account manager at Leahy Orchards.
She immediately pointed to the ingredient's fiber content and the health benefits that flow from its 15% pectin soluble fiber.
"Soluble fiber is known to soak up toxins so they are not reabsorbed," she said. "Cholesterol is over-produced as a building block of hormones. The excess is supposed to be excreted via liver bile in the stool daily. Low-fiber diets may contribute to re-uptake of daily cholesterol."
In the two-apple study, 43 British adults ate two Renetta Canada apples a day. The two apples contained 8.5 grams of fiber a day. The study subjects at the outset had cholesterol levels ranging between 200-239 ng/dL—considered "borderline high" as the total cholesterol number everyone knows is to keep things below 200.
By the end of the eight-week study, the apple eaters experienced a modest 3.6% reduction in total cholesterol and LDL cholesterol as well as a 10% cut in triglyceride levels. By comparison, statin drugs lower total cholesterol at least 20% and, depending on the dose, can double that amount—or more.
"The potential ability of apples to reduce serum total cholesterol has been attributed mainly to the fiber fraction, pectin in particular," wrote the researchers. "However, polyphenols may also play an important role."
Apples are excellent sources of fiber (about 2-3 grams per apple), which can improve bowel movements and so-called "transit time." This apple fiber, or pectin, helps digestion because it helps turn water into a gel in the intestines, which slows down the digestive process. The pectin is largely found in the skin.
Apple skin also contains polyphenols (about 110 mg per apple). The polyphenols include the flavanols called proanthocyanidins (PACs) and catechins. Previous studies have found polyphenols can lower total cholesterol levels, raise HDL ("good") cholesterol, inhibit LDL ("bad") cholesterol oxidation, and block inflammatory responses in atherosclerosis, or hardening of the arteries—the leading cause of death worldwide.
The British researchers cited previous studies that showed pure apple polyphenols at daily doses between 600 and 1,500 mg also decreased total cholesterol and LDL cholesterol. The amount of pectin might not be sufficient alone to lower total cholesterol, which gives credence to the idea that polyphenols also play a role.
A recent study, from 2020, also looked at eating apples vis a vis cardio conditions. It found an apple a day was associated with a reduced risk of death by cardiovascular disease, heart attacks and strokes.
Like the new study here, this 2020 study found an apple a day reduced total and LDL cholesterol, as well as systolic blood pressure and C-reactive protein, a marker for inflammation.
While the old saying is of course helpful to the general cause of marketing a dried apple peel powder, it's "good but not enough," according to Leahy.
What AppleActiv does have going for it is a decent dossier of research showing health benefit on a range of conditions.
In 2014, a 12-week pilot human clinical study found that AppleActive DAPP supports joint comfort, encourages a healthy range of motion and promotes healthy joint function—all perfect structure/function claims.
The peel is the most nutritious part of the apple. In fact, apple peel has been shown to contain up to six times the polyphenols including flavonoids as apple flesh, giving it tremendous antioxidant activity.
Other in vitro research confirmed the apple peels modulate the inflammation response.
As a result of these two actions, it may protect the body against oxidative stress and promote healthy aging.
Other benefits
While the decrease in cholesterol levels was just modest, plenty of other studies show apples have other positive health benefits.
Type 2 diabetes: A few years ago researchers conducted a meta-analysis concerning apple as well as pear consumption as it relates to type 2 diabetes occurrence. They identified five studies comprised of more than 228,000 participants. They showed that eating apples and pears was associated with an 18% reduction in the risk of diabetes. What's more, every day per week people ate an apple was associated with an additional 3% risk reduction.
Cancer: A German cancer researcher concluded that an apple a day seemed to reduce the risk for lung and colon cancer. Food frequency questionnaires are not exactly precise because people cannot reliably remember every food item at every meal. Still, a 15-year study among women older than age 70 found those said they ate an apple a day had a lower risk of deaths by any cause and also specifically by cancer.
Microbiome: Apple skins hold most of the nutritional value. The polyphenols therein are hardy enough to last all the way to the lower GI tract. There, studies show the apple components actually change the microbial composition and can otherwise positively interact with the gut microbiota. One study found the Renetta Canada apples improved microbiota composition. That's because pectin in apples is a fiber, which is the food source of bacteria. One study, which also used two apples a day, found that after two weeks, the two apples a day increased the numbers of bifidobacterium and lactobacillus in stool samples of the people being studied.
Subscribe and receive the latest insights on the health and nutrition industry.
Join 37,000+ members. Yes, it's completely free.
You May Also Like
---