Curcumin wars escalate with head-to-head study
Curcumin wars escalate with head-to-head study
Which branded ingredient has the best bioavailability?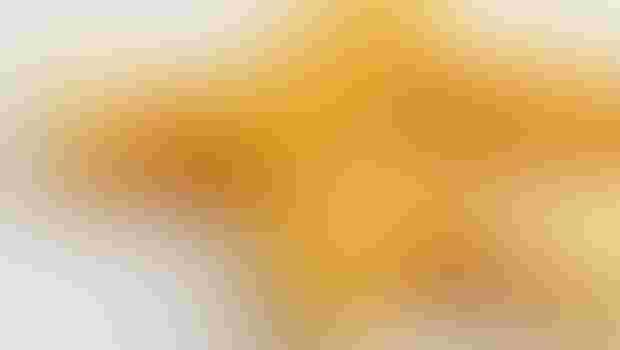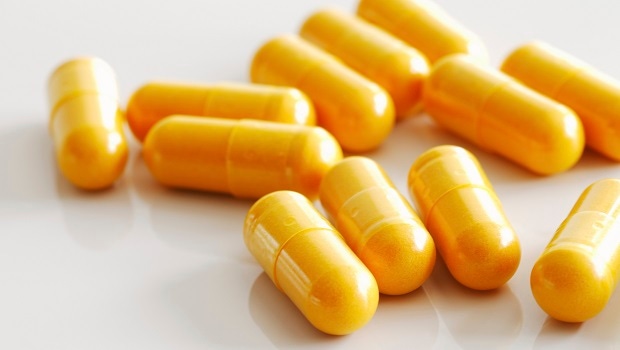 Curcumin—the active ingredient in the golden Indian spice turmeric—has been a fantastic seller for the past decade as the leading inflammation-modulating ingredient.
The problem is it's a large molecule and thus the body has difficulty absorbing the curcuminoids and putting the natural bioactives to work. Plus, the body rapidly metabolizes curcumin. In sum, not enough gets in and what does get in leaves all too quickly.
That has led to a skirmish among ingredient suppliers to invent various technologies to boost bioavailability.
Curcumin supplements routinely tout the multiples of improved bioavailability over standard curcumin. Eight times! Twenty-four times! Two-hundred and forty times!
Which is best?
A face-to-face study just published in the respected Journal of Nutrition compared all the leading curcumin ingredients. The results were notable, and could help CPG brands select the ingredient that best suits their finished-product formats.
A total of 30 healthy young adults were enrolled in the study, 14 men, 16 women, average age 33 years old. They were given the recommended daily dose of five different curcumin ingredients:
Standard turmeric extract, 1,500 mg (Naturex)

Liquid micellar curcumin, 1,000 mg (Aquanova's NovaSOL) 

Piperine-curcuminoid combination, 1,515 (Sabinsa's Curcumin C3 Complex) 

Phytosome formulation, 1,000 mg (Indena's Meriva)

Dried colloidal suspension, 300 mg (Givaudan's TurmiPure Gold)
Comparing the five formulations at exactly the same curcuminoid dosage could have been scientifically meaningful. However, researchers instead decided on a study design to be of greater interest for consumers, because curcuminoid bioavailability for each formulation has been assessed at dosages relevant to the consumer.
The standard turmeric extract dose of 1,500 mg is the classical observed efficacy dose.
"Consumers," wrote the researchers, "will be able to make informed decisions regarding which turmeric formulation to choose based on their real curcuminoid absorption capacity."
The primary ingredient investigated was the TurmiPure Gold at 300 mg, which was compared to intake of 1,500 mg of standard turmeric extract. The intakes for all formulations were calculated to provide equivalent area-under-the-curve (AUC) to 24 hours post-consumption to that of the 300 mg of TurmiPure Gold.
The primary end point of the study was the dose-normalized AUC of total plasma curcuminoids through 24 hours post-dose.
The 300 mg TurmiPure Gold delivered as many curcuminoids to the blood as 1,920 mg of standard turmeric extract or 2,260 mg of Sabinsa's C3 Complex.
"The results indicate that TurmiPure Gold is the most bioavailable low-dose turmeric extract available on the market," said Pascale Fanca-Berthon, Givaudan's category technical leader of health. "Instantly water-dispersible, it is 100% natural and safe. This innovation broadens the potential for application development."
The TurmiPure Gold is self-affirmed GRAS (generally recognized as safe) for food and beverage applications.
The relative bioavailability from 0 to 24 hours of total curcuminoids in healthy volunteers for the TurmiPure Gold (300 mg) was 24-fold higher than 1,500 mg of the standard turmeric extract. When compared with the other turmeric formulations, 300 mg of TurmiPure Gold was 22-fold more bioavailable than 1,515 mg of Sabinsa's Curcumin C3 Complex, sixfold more than 1,000 mg of Indena's Meriva, but two times less than 1000 mg of Aquanova's NovaSOL.
The TurmiPure Gold produced 1.5-fold higher curcuminoid plasma concentrations than Curcumin C3 Complex, 2.8-fold higher than 1,000 mg of Indena's Meriva, and the same amount of total curcuminoids in blood as 763 mg of Aquanova's NovaSOL.
Subscribe and receive the latest insights on the healthy food and beverage industry.
Join 47,000+ members. Yes, it's completely free.
You May Also Like
---