CO Hemp Food Bill Passed by Legislature Seeks to Pre-Empt Pharma Lawsuits
CO Hemp Food Bill Passed by Legislature Seeks to Pre-Empt Pharma Lawsuits
If signed by Colorado Gov. John Hickenlooper, a bill passed by the state legislature will codify into the law an existing policy to regulate hemp as a food ingredient. However, a provision seemingly aimed at limiting the rights of a pharmaceutical company awaiting drug approval for its CBD medicine has raised concerns among the very companies it is designed to protect.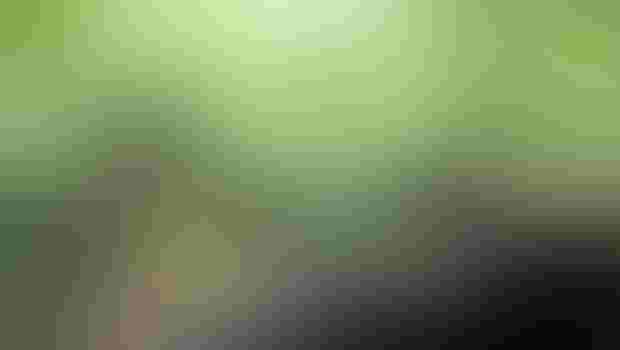 At first glance, a piece of legislation bound for the office of Colorado Gov. John Hickenlooper is straightforward: it amends the Colorado Food and Drug Act, establishing the legitimacy of products containing industrial hemp.
But House Bill 1295 has raised eyebrows. It contains language aimed at limiting the rights of GW Pharmaceuticals plc, a biopharmaceutical company awaiting FDA drug approval to treat rare forms of epilepsy with Epidiolex, a proprietary oral solution of plant-derived cannabidiol (CBD).
In a broader sense, the bill will codify into the law an existing policy to regulate hemp as a food ingredient. Jeff Lawrence, director of the Division of Environmental Health and Sustainability within the Colorado Department of Public Health and Environment (CDPHE), said 95 wholesale food hemp facilities are presently registered with his agency.
"The law does exactly what the policy did: recognizes industrial hemp as an allowable food ingredient as long as it's below [0.3 percent delta-9 tetrahydrocannabinol (THC)], and we will regulate it just as we do any other food ingredient or food commodity," Lawrence said in an interview.
Once the hemp food bill is signed into law and takes effect, CDPHE's policy will no longer be necessary, Lawrence said.
The legislation establishes that cosmetics, drugs, devices and food—as those terms are definied in the Colorado Food and Drug Act—are not adulterated and misbranded just because they contain industrial hemp.
"Certainly, we're in favor of further sensible regulatory oversight [of] the hemp industry in establishing further legitimacy for the hemp industry both at the state level and the federal level," Garrett Graff, an associate attorney with Hoban Law Group, said in an interview. "I think that this hemp foods bill achieves that in many respects."
Graff, nonetheless, acknowledged, "As with any piece of legislation, there are always some remaining concerns that perhaps aren't resolved."
Potential Impact on GW Pharmaceuticals
A chief concern relates to a provision in the bill seemingly aimed at protecting the interests of hemp products containing CBD in dietary supplements and conventional foods. When it was first introduced in March, Colorado's hemp food bill contained no language aimed at limiting the rights of a pharmaceutical company.
However, the Colorado Senate amended the bill and passed a version in April whose language included the following provision: "This section does not allow an entity with federal Drug Administration approval or its agent to prevent the nonpharmaceutical production, sale or distribution of naturally occurring cannabidiol or cannabidiol extracts or restrict the nonpharmaceutical production, sale or distribution of naturally occurring cannabidiol or cannabidiol extracts."
Rather than accept the Senate's amendments or flatly reject them, the state House of Representatives asked to form a conference committee. That led to compromises, reflected in the final legislation. In the first week of May, both the House and Senate adopted a conference committee report and repassed the legislation, which is bound for Hickenlooper's office.
A provision in the final legislation prohibits "an entity with federal Drug Administration approval or its agent to initiate criminal, civil or administrative proceedings to prevent the nonpharmaceutical production, sale or distribution of naturally occurring cannabinoid or cannabinoid extracts or restrict the nonpharmaceutical production, sale or distribution of naturally occurring cannabinoid extracts."
The bill is expected to be delivered to the governor in the coming days. After receiving HB 1295, Hickenlooper has 30 days to sign it, veto it or let it become law without his signature.
In part, the legislation is aimed at protecting hemp companies that may be worried about GW's new drug application for Epidiolex and positions laid out by FDA in a Q&A and warning letters. The agency has opined CBD is excluded under federal law from the definition of a dietary supplement and cannot be added to conventional food. Its conclusions are largely based on clinical investigations conducted by GW.
Kevin Liebrock, chief operating officer of Bluebird Botanicals, a Louisville, Colorado-based marketer of hemp extracts, said the company heard from some retail stores that if the legislation passed, they would be more concerned about carrying Bluebird's products.
"On the surface, it sounds like that's something designed to protect companies like us who are selling dietary supplements that are high in CBD," he said in an interview, referring to the provision in the bill introduced by the Senate ostensibly aimed at FDA approval of Epidiolex. "But it kind of supports this idea that what we're doing is illegal or not compliant with the FDA. And that even if that is the case, that Colorado law will [say] that it's OK to do here, even if the federal law says it's not."
Said Liebrock: "We don't want legislation that says what we're doing isn't right federally, but it's OK in Colorado."
FDA hasn't adopted a formal regulation on CBD. Bluebird is among various companies in the hemp industry who disagree with FDA's position and proclaim they are prepared to defend dietary supplements containing CBD if FDA seeks to remove them from the market.
"The bill's spirit is trying to protect CBD products if, once Epidiolex is approved, the FDA comes after manufacturers of CBD dietary supplements and says, 'What you're doing is not OK. Only Epidiolex can sell those things,'" Liebrock observed.
An FDA spokesman, Michael Felberbaum, declined to comment on the Colorado legislation.
GW Pharmaceuticals and its U.S. subsidiary, Greenwich Biosciences, provided an emailed statement in response to a request for comment for this article.
"GW's objective is to provide an additional option for those patients suffering from the seizures associated with certain treatment-resistant forms of epilepsy," Stephen Schultz, vice president of investor relations, said. "We believe that the work we have done through the FDA's process to ensure that our product is a safe and effective medicine, and one that has the hallmarks of a modern medicine, is protected by our intellectual property."
As of counsel to Rivkin Radler LLP, a law firm in New York, Marc Ullman represents clients in matters involving FDA and other federal agencies. In an interview, he said he interpreted GW's statement as the company signaling it didn't plan to bring civil lawsuits under the federal Lanham Act. The law prohibits false or misleading advertising, providing remedies for unfair competition, including injunctions and damages.
GW has made additional statements in the media that suggest it doesn't plan to interfere with other products on the U.S. market containing CBD. FDA, however, may feel compelled to target companies for enforcement action following approval of Epidiolex if it believes they are violating the law.
Ullman cautioned he didn't interpret GW's statement as "saying, 'We're going to tell FDA, 'Don't do anything.'"
In a follow-up email commenting on the final language in Colorado's bill seemingly aimed at GW, the regulatory attorney added, "I'm not exactly sure how Colorado would propose to stop GW or any other entity from going to the FDA or commencing a Lanham Act or other federal civil suit."
It's also questionable whether HB 1295 conflicts with federal law. To the extent there is a conflict, federal law typically prevails or is, as noted in the U.S. Constitution, "the supreme law of the land."
James "Jim" Prochnow is a Colorado-based regulatory attorney who has advised clients on the use of CBD oil in products and has closely followed related developments involving federal agencies, including FDA and DEA.
"I am certain that the enactment of this legislation will result in federal government action, which in one form or another, will clearly end up in a federal court in Colorado," said Prochnow, a former government lawyer and partner with Greenberg Traurig LLP, in an email. "I hope that the FDA or the DEA reacts fairly quickly so that Colorado businesses are not left in a state of uncertainty for a long time."
Defending CBD in Hemp Extracts
Marketers of "hemp extracts" dispute FDA's position that CBD is excluded from the definition of a dietary supplement. They have argued, for example, that hemp products containing CBD were marketed as dietary supplements before GW's clinical investigations were authorized.
"We feel that hemp and hemp CBD was definitely sold and marketed prior to substantial clinical investigations beginning," Bluebird's Liebrock said. "We're … well prepared to challenge the FDA's stance there if they do come out and say, 'This is not an acceptable dietary ingredient.' Just because something is considered to be a drug by the FDA, that doesn't mean … it couldn't also fit into another category like a dietary supplement."
Marketers of hemp extracts also maintain their products are distinguishable from GW's CBD medicine because they contain a full spectrum of cannabinoids—not just CBD.
"This is one more reason why we've doubled down on growing hemp in Colorado," Gabe Ettenson, general manager of Broomfield, Colorado-based Elixinol, said in an emailed statement, commenting on HB 1295. "Colorado continues to provide common-sense guidelines and leads the way in label clarity. We believe this legislation is in line with [FDA's] approach to hemp extracts being classified as a dietary supplement and provides customers with the peace of mind they deserve when purchasing hemp products. We fully support this legislation."
Responding to a request for comment for this article, Ben Friedland, vice president of marketing with Lucky's Market, a grocer based in Boulder, Colorado, with locations in 11 states, said demand has been strong for the retailer's full-spectrum hemp oil extract products.
"We believe in the benefits of full-spectrum hemp products with naturally occurring cannabinoids, including CBDs, and are working with trusted suppliers to bring these products to market and meet customer demand," he said in an emailed statement, adding Lucky's Market doesn't carry any products containing marijuana.
While Friedland did not comment specifically on HB 1295, he said, "Lucky's Market complies with applicable federal laws and regulations and strives to comply with the continuously changing state laws and regulations with regard to hemp oil products."
Natural Grocers, which reportedly had concerns with the legislation, declined a request for comment. Colorado-based CW Hemp, the marketer of Charlotte's Web hemp extracts and Alfalfa's Market, a retailer in Boulder and Louisville, Colorado, that has sold products containing CBD, did not respond to requests for comment.
The legislation was introduced by Sen. Don Coram, a Republican representing a district comprised of sparsely populated counties in southwestern Colorado, and Reps. Joseph Salazar, a Democrat representing Adams County, and Daneya Esgar, a Democrat representing Pueblo County. None of the lawmakers responded to requests for comment for this article.
Definition of Industrial Hemp
The language in Colorado's hemp food bill seemingly aimed at GW is not the only concern.
The bill's definition of industrial hemp product includes a limitation on THC of 0.3 percent in finished products. While that standard has been widely applied in hemp state laws—including Colorado's Industrial Hemp Act—when it comes to the raw agricultural crop, meeting the standard in a finished product could be challenging.
Martin Lee is director of the nonprofit organization Project CBD. He explained cannabis oil becomes concentrated when it is extracted and processed.
"So, for example, a cannabis plant with 10 percent CBD and 0.25 percent THC by dry weight will yield a concentrate with the same relative ratio of CBD-to-THC, but with higher amounts of both compounds," he said in an email.
Consequently, he said, the amount of THC in the CBD-rich oil product will exceed 0.3 percent unless the concentrate is diluted. Under HB 1295, such a product would fall outside the definition of industrial hemp.
"As long as the Controlled Substances Act remains federal law and cannabis is miscategorized as a Schedule [I] drug, attempts to exempt hemp-derived CBD oil concentrates from federal prohibition will result in a morass of contradictions and a regulatory quagmire," Lee proclaimed.
Colorado's strict definition of industrial hemp in the new legislation, Liebrock said, would "likely open up the door for more regulation" akin to the comprehensive framework governing marijuana and possibly "prevent some small businesses and small farmer(s) from taking advantage of this crop."
Nonetheless, he said Bluebird respected efforts to ensure "we are able to continue to sell hemp … and CBD products in the state."
Despite mixed reactions to Colorado's HB 1295, Graff, a lawyer focused on cannabis issues, concluded: "We're excited to continue our work with the CDPHE in sensibly regulating industrial hemp, and think that in many respects, this bill accomplishes that."
Subscribe and receive the latest insights on the healthy food and beverage industry.
Join 47,000+ members. Yes, it's completely free.
You May Also Like
---