CBD industry weighs GRAS, NDI filings
CBD industry weighs GRAS, NDI filings
FDA wants changes to H.R. 841 to reflect its concern about safety.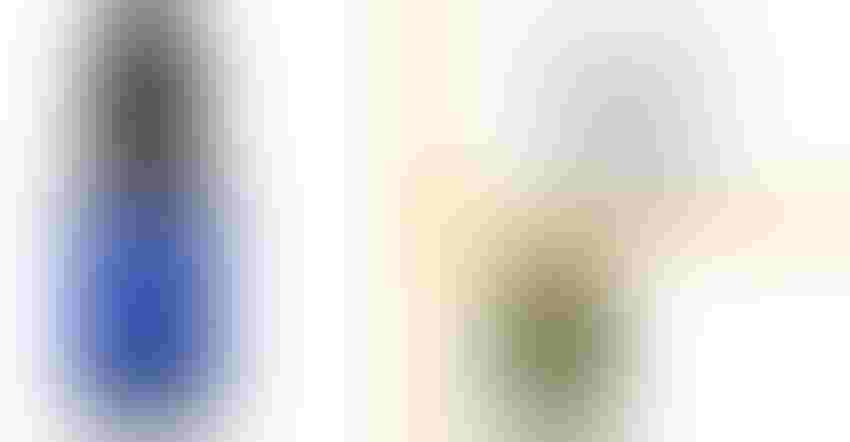 The hemp legislation moving its way through the U.S. House of Representatives, H.R. 841, will no doubt undergo changes before being signed into law.
Hemp CBD companies will like some parts that give them legit market access as a dietary supplement, dislike others that prevent access into foods and beverages, and really dislike others that could make it financially improbable to remain in business. And—if they can afford it—companies might appreciate FDA's road map for sustainable business success.
At its core, H.R. 841 would allow the use of hemp, CBD or any other ingredient derived from hemp in a supplement, provided the supplement meets other applicable requirements. In essence, FDA would have to treat hemp CBD just like any other dietary supplement. That means certain market access—but also requirements that not every marketer and manufacturer of CBD oil is familiar with or capable of completing.
"If there's a flaw," said Michael McGuffin, president of the American Herbal Products Association (AHPA), "841 applies only to dietary supplements. It will not create a lawful pathway to food or beverages containing CBD."
Supplement industry insiders believe the easiest way to get FDA buy-in for CBD is to first go the supplements regulatory route because there is a pre-existing regulatory framework for supplements—the Dietary Supplement Health and Education Act of 1994 (DSHEA). If that is successful, then the hemp CBD industry can go back to Congress and FDA and try to gain access into foods and beverages.
Even then, McGuffin said FDA has made clear it wants amendments made to H.R. 841.
"Some of the FDA's [proposed] amendments," he said, "we could support."
These include specific labeling requirements and to help FDA get drug products (presumably CBD isolate) off the market. FDA approved CBD isolate Epidiolex as a pharmaceutical drug. It's from GW Pharmaceuticals, which was acquired by Jazz Pharmaceuticals on May 5, 2021.
"We are concerned about some requests," McGuffin cautioned. 
One is a quantitative limit on CBD dosage. Over the pond, the U.K.'s regulatory body, Food Standards Agency, has mandated a top serving size of 70 mg—which is, in practice, a higher level than found in almost any hemp CBD supplement in the U.S.
Another concern is that some consumer groups are seeking to "hold hemp hostage" in order to force changes in the overall DSHEA law, such as pre-market approval of new supplements.
The third is the great debate over new dietary ingredient (NDI) notifications versus generally recognized as safe (GRAS) dossiers. 
NDI v GRAS
These two provisos are required, per DSHEA, before any new ingredient is introduced into the market after DSHEA was passed in 1994.
They are both about demonstrating the safety of these new ingredients.
NDIs are seen as more expensive and difficult to attain. So companies that do bother with demonstrating safety tend to go the GRAS route.
The most important difference is that GRAS is supposed to be used for food ingredients, while NDIs are for supplements. But because of the expense, ingredient companies go GRAS.
The key legal language that distinguishes one from another is GRAS ingredients are held to a "reasonable certainty" of safety while NDIs are a "reasonable expectation of safety."
"Theoretically, NDIs should have a lower threshold for safety," said Johnel Lagabon, engagement manager for Burdock Group, which conducts GRAS filings for clients. "However, that's a theory. In practice, the threshold is significantly higher for NDIs than for GRAS."
A sticking point with FDA is the agency wants supplements like CBD to use only NDIs and not GRAS.
"FDA wants the GRAS option gone," said McGuffin. "They refer to it as a loophole. It's actually a statutory option."
The success rate for NDI filings is abysmal, a fact well known to ingredient companies and finished product brands that access those ingredients.
However, companies often fail to properly characterize their ingredient in an NDI submission.
"That's step one," said Lagabon. "You need to scientifically describe it. You need a standard of identity. That's where most problems start. If everyone did that, the success rate would be bigger."
The submitter of an NDI notification should describe such things as steps being taken to mitigate THC levels, the plant part being used, concentration of CBD and details about how the product was made. Study results must be provided that are directly relevant to the ingredient. And if you receive a rejection letter from FDA, learn from the letter and re-submit.
"The main point is try, try again," said McGuffin. "The FDA provides a pathway to resubmit. Go back with your consultants and attorneys you are using because you can be successful the second or third time."
Because this legal wrangling over CBD is ongoing, it is not a good idea to submit an NDI notification now, but it's wise indeed to prepare for this eventuality.
"Right now, the best option for companies is to prepare their NDIs but perhaps not submit them to the FDA as this could likely result in an automatic rejection," said Asa Waldstein, founder and principal of Supplement Advisory Group.
He noted being savvy about product positioning is key.
"It will provide a market advantage for companies to write their NDIs in broad language, which allows for sales in downstream applications, such as '25 mg CBD per ml in an oil with other botanicals.' This could create a large business and marketing opportunity to offer an 'allowable NDI product.'"
For now, the H.R. 841 tussle continues, with wrangling between a very hesitant FDA and a very eager hemp CBD industry. With Congress now engaged, we shall see if negotiations will bear fruit to finally get FDA to legally recognize CBD and all the other plant parts in cannabis—and provide access for a hungry public.
Subscribe and receive the latest insights on the healthy food and beverage industry.
Join 47,000+ members. Yes, it's completely free.
You May Also Like
---