2021 to hemp farmers: Stop chasing CBD, try this instead
2021 to hemp farmers: Stop chasing CBD, try this instead
Massive 2019 overproduction will serve the CBD market for years. So what's a farmer to do? Smokable hemp? Delta-8 THC? Fiber? Grain? Rotational crop? Um ... soy/corn?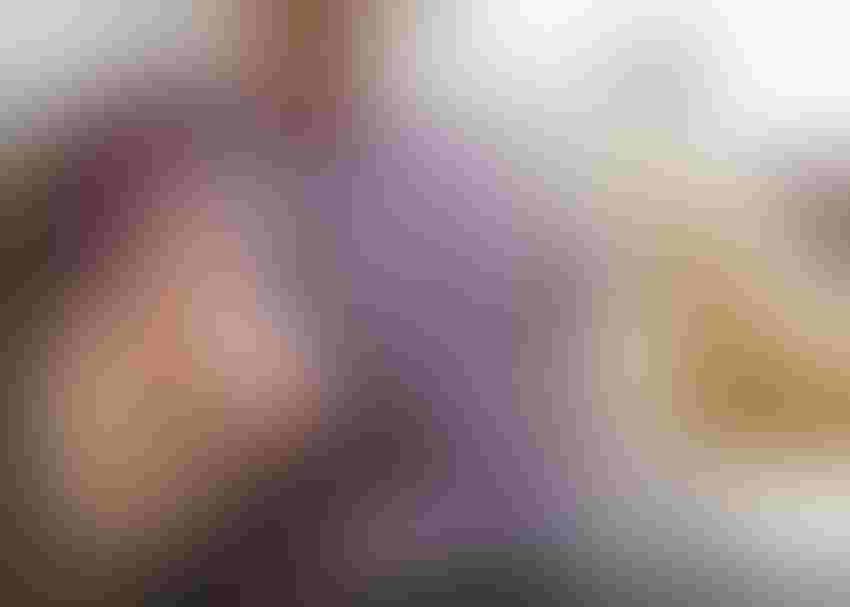 Hemp and CBD are a double-edged sword. One of the biggest detriments to the hemp industry that could've occurred is that hemp became CBD.
On the one hand, it's great that CBD has reintroduced hemp to America. But now that there's enough CBD to supply the industry to supply brands throughout the Biden administration (even if two terms), the question now is, how does hemp become an influential crop in America beyond cannabinoids?
The answer is to make hemp like other commodity crops or animals. There's a saying among pig producers that they use everything except the squeal. With corn, farmers are able to turn the plant into corn syrups and starches and fuels as well as animal feed.
"With corn," said Scott Schuett, partner with GBMM Brokers, which links producers to brands, with offices in Colorado and Hawaii, "every part of the plant is achieving value."
CBD empowered people to enter the supplements market with hemp, but it did so at a cost of pursuing other markets that are the restorative and sustainable side of hemp as an agricultural output crop. Now that CBD is fairly tapped out, there needs to be infrastructure and planning to process hemp into other end products.
"Farmers were just chasing the CBD. It's a maturation period now, looking at all things hemp," said Schuett. "It's a lifestyle crop that has impact—it can house you, clothe you, feed you, entertain you, medicate you, and that's one crop. So why is it being used for only one part of the puzzle? We need to unlock the puzzle of hemp beyond CBD."
Next up: Fiber and grain
For now, everything after CBD remains a niche crop. But the possibilities are endless. Or if not endless, there's the ballyhooed 25,000 different products that can be created from hemp. And while many of those products are just a glimmer in a merry hempster's eye, there remains a solid 100 products that can realistically be created today.
"Of the 25,000 uses of hemp," said Sean Murphy, founder of Hemp Business Journal, "I would say we are talking 75 to 100 product types making a dent. That's still a remarkable number for one crop. Compare that to corn or soy where just about everything is food or feed. There's no industrial, no supplements, no textiles."
The three-legged stool of hemp goes like this: cannabinoids, fiber, grain. The U.S. clearly has the cannabinoid market zipped up—and the varieties being developed and planted tend to have higher levels of CBD compared to European strains. That makes the American hemp CBD varieties superior to the Eurotrash girls.
Likewise, Canada fairly owns the grain market.
That leaves the fiber market ripe for the taking.
"I would encourage you to take a hard look at fiber and grain, said Julie Lerner, CEO of PanXchange, an OTC trading platform for commodities that provides baseline prices for hemp. "These two markets will dwarf CBD in the long run, at least in terms of volume."
Fiber is being driven by progressive companies looking to make a sustainable change, like Patagonia, Prana and Levi's.
The big win will be as bioplastics and other biomaterials.
"The future lies in biomaterials," said Schuett. "You can derive not only food and animal products, but biomaterials."
"If you and I get on the phone in ten years and hemp fiber is not a huge part of the materials world," said Josh Hendrix, Chief Growth Officer for Driftless Extracts and Workman's Relief CBD, board member of the U.S. Hemp Authority and president of Friends of Hemp, "I'll be shocked."
That's going to require a significant ramp-up in processing facilities.
"There are some processing centers in Montana, Texas, Colorado, North Carolina, Kentucky," said Rick Trojan, president of the Hemp Industries Association, "but infrastructure has to get bigger for fiber and hurd."
To help the cause, the U.S. Department of Agriculture and the Institute of Food and Agriculture are coming out with a Supplemental and Alternative Crops (SAC) competitive grants program to support breeding and superior-performing industrial hemp (and canola) varieties.
Research results and technology developed through the grants program are expected to be rapidly transferred to producers and other users through effective extension outreach and other engagement efforts.
"There is an intentional drive by the USDA to increase the growth of hemp," said Trojan, "and expand hemp across the fiber, hurd and seed applications."
Other options at play
Lower-hanging fruits right in front of hemp farmers include the smokable hemp flower market, the terpenes and minor cannabinoid like CBG market, as well as the delta-8 THC market. Niche segments, to be sure, but perhaps a way for producers to experience something other than a total loss.
But most of the market for smokable hemp flower is treated like marijuana—grown indoors, under lights, with large buds. That's not the future of large outdoor grows measured by acres.
Hemp-for-nutrition is also a significant play, as the seeds are used for "hemp hearts" and hemp protein powder.
Not to be overlooked is hemp as a soil remediator and rotational crop.
"It you plant a hemp crop, the roots go down two times the height of plant," said Schuett. "You have 20-foot root penetration on an eight-foot plant. Soy goes shallow like beans. Hemp has a tap root that bioaccumulates plus injects organic matter. You get your yield from the top but also the benefit to the subsoil is substantial."
He cautions that clones do not develop the deep taproot as with hemp seeds.
Still, that makes hemp ripe for the sustainability movement writ large as well as more specifically the regenerative agriculture movement. This can be a significant part of the suite of climate change solutions.
"There was a lot of speculation, enthusiasm and hype—people are so passionate about it—and I think hemp is here to stay," said Schuett. There could be half a million acres in the farm belt. It could make for a game-changer as a sustainable plastic or building alternatives, or fiber or fabric alternatives. It could easily replace and overtake CBD in scale and revenue and sales numbers very readily. Bioplastics, if you get a system dialed in, it could have great impact—in the trillions. Trillions."
The mind reels at such pronouncements. A massive transition to fiber and grain is very much required if hemp is to make it as America's next great commodity crop. But for all the passion amongst professionals on the back end—the growers, the extractors, the processors, the ideators—and for all the initial hullaballoo from consumers about the magical elixir that is hemp CBD, there remains that one missing piece. That one thing that is required if hemp is to take on the mighty titans of Big Ag and Big Oil and succeed as food, fuel, and all the things surrounding you right now that are made of plastic.
"Consumers," said Trojan, "will need to rise to the occasion."
Subscribe and receive the latest insights on the healthy food and beverage industry.
Join 47,000+ members. Yes, it's completely free.
You May Also Like
---