12 ingredient innovations that battle the bulge
12 ingredient innovations that battle the bulge
Botanicals, fiber, ketones, capsaicinoids, probiotics, prebiotics and hormone and enzyme modulators round out the list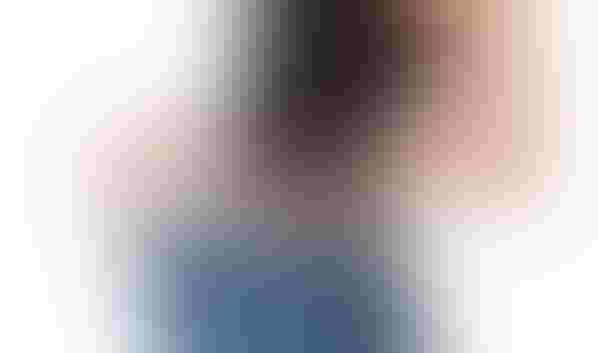 Who can forget Elvis Presley's Sleeping Beauty Diet? It encouraged users to pop prescription sedative because if they were snoozing, they couldn't eat!
For decades, people have searched for ways to shake, rattle and roll their weight away. As science has advanced, some of those options have become more sophisticated, but not necessarily more effective.
According to the World Obesity Federation, globally, 1 out of 6 adults is projected to be obese by 2030. In the U.S., nearly half (47%) of adults are likely to become obese in the next seven years. 
Dietary supplement manufacturers are among the leaders in science-based solutions for this growing global epidemic. An increasing number of companies are looking for new ingredients to innovate product development in the weight management space. Here's the latest research on ingredients that have shown efficacy in helping consumers with the battle of the bulge.
4 BOTANICALS
BENEO Palatinose
What it is: A slow-release and low-glycemic carbohydrate powder derived from sugar beets. 
Emblematic science: In a 2019 randomized, double-blind, controlled study, 50 healthy overweight and obese adults consumed either 40 grams of Palatinose or sucrose over four meals a day, as part of a daily 1,700-calorie diet. After 12 weeks, both groups lost weight, but the Palatinose group lost an extra kilo when compared with the sucrose group. The Palatinose group also had about a 2% reduction in fat-mass percentage and a significant increase in lean body mass.
Value prop: "These findings are linked to the advantage of Palatinose in steering metabolism toward fat burning, and highlight that carbohydrate choice matters in a weight loss diet, beyond just calorie counting," suggested Denisse Colindres, BENEO'S manager of nutritional communication, North America.
Dose: 20 grams or more per serving.
BGG ThinOgen
What it is: An oil and powder made from fucoxanthin, a natural carotenoid found in several types of edible brown seaweed.
Emblematic science: Studies show fucoxanthin reduces body fat by accelerating lipolysis in fat tissues. In a randomized, placebo-controlled study published in 2015, 19 people were given either a placebo or 4 mg a day of fucoxanthin. The fucoxanthin group lost an average of 1 kg of body weight over 30 days and 2 kg over 90 days, without dieting, extra exercise or other lifestyle changes. A follow-up 30 days after the study showed the fucoxanthin group hadn't gained any weight.
Value prop: According to Shaheen Majeed, CEO of BGG Americas, "We believe ThinOgen can have a remarkable difference in weight management formulations, as it caters to fat loss through different physiological functions."
Dose: 2 to 4 mg per day.
Laboratoire PVC Flat Belly Formula
What it is: A Sicilian blood orange extract.
Emblematic science: A randomized, double-blind clinical trial of 60 overweight or obese men and women showed that over 12 weeks, the group given 400 mg a day of Sicilian blood orange extract lost an average of 3 kg of body weight and had reduced body mass index (BMI) and waist and hip circumference when compared to the placebo group.
Value prop: "The formula is clean label—in particular, we used natural flavors, stevia glycosides, a plant-based support and zero artificial colorings. In addition to the Sicilian blood orange extract, the Flat Belly Formula contains chromium, which is an essential trace element and is a cofactor of insulin, which facilitates its transport and action," said Aurélie De Schuyteneer, Laboratoire PVC's marketing manager. 
Dose: 6 grams a day diluted in 200 ml of water. 
ROELMI HPC SelectSIEVE Rainbow 
What it is: A complex of polyphenols, anthocyanins, proteolytic enzymes and dietary fibers derived from black rice (Oryza sativa), orange (Citrus sinensis), pineapple (Ananas comosus) and kiwi (Actinidia chinensis) extracts.
Emblematic science: In a 2020 randomized, placebo-controlled trial involving 60 women with mild to severe cellulite, those who took 300 mg a day of SelectSIEVE Rainbow for eight weeks had a 0.8 cm reduction of their waist circumferences and a 0.65 cm reduction of their hip circumferences without any change in their diets or exercise levels. They also had statistically significant reduction of subcutaneous fat mass (up to 1.24 ml) and body weight (up to 2.9 kg).
Value prop: "By selecting the best phytocomplexes and by acting through different specific pathways, ROELMI HPC put in place a complete line of eco-responsible ingredients for weight management," maintained Federica Zanzottera, the company's nutraceutical market manager.
Dose: 300 mg per day.
2 CAPSAICINOIDS 
aXichem aXivite 
What it is: A proprietary molecule called phenylcapsaicin, which uses a naturally occurring phenyl group to stabilize nature-identical capsaicin.
Emblematic science: In an unpublished 2021 study, 39 overweight men and women took either 1,120 mcg or 560 mcg of aXivite, or a placebo daily for eight weeks. They also ate 500 calories less than their estimated daily requirement and walked 30 minutes three days a week. Results showed the low-aXivite group had almost double the body fat reduction as the placebo group. The low-dose group also had a statistically significant decrease in hip circumference (2.1 cm) and serum levels of zonulin, a critical gut-barrier marker.
Value prop: Lucas Altepost, aXichem deputy managing director, noted, "One beneficial mechanism that we have demonstrated is aXivite's ability to inhibit quorum sensing, thereby modulating and improving the gut microbiome. The results of our studies have shown that aXivite has the potential to be a uniquely beneficial supplement for fat loss and gut health, with the ability to lower serum zonulin levels, thus improving gut-barrier protection. To fully elucidate the dose-dependent results, we are conducting two new human trials to continue investigating these effects." 
Dose: 560 mcg.
OmniActive Health Technologies Capsimax Capsicum Extract
What it is: Encapsulated beadlets obtained from the dried fruits of dried chili peppers (Capsicum annum L.), containing 2% total capsaicinoids.
Emblematic science: A 2021 randomized, double-blind, placebo-controlled, crossover study involving 20 healthy men and eight women found that a single dose of Capsimax stimulated weight loss. Within an hour of consumption, all participants had an increase in resting energy expenditure, and the overweight subjects saw their resting energy expenditure (REE) levels rise by over 217 kcal a day, without exercise. The participants also reported a feeling of warmth after taking Capsimax, which indicates thermogenesis.
Value prop: "Multiple studies have found that a daily dose of 100 mg of Capsimax Capsicum Extract helps consumers to support weight management in three key areas—supporting metabolic rate by enhancing metabolism and burning more calories, supporting the mobilization of stored fat for energy, and helping curb appetite. Capsimax is produced with Omnibead, a controlled-release encapsulating technology that delivers effective levels of capsaicinoids without the stomach upset that may result from unprotected extracts of red chili peppers," stated Arun Balakrishnan, Ph.D., CSO at OmniActive Health Technologies.
Dose: 100 mg a day.
To see the remaining 6 ingredients that target weight management, click here to download the free Natural Products Insider digital magazine. You'll be glad you did! 
Subscribe and receive the latest insights on the healthy food and beverage industry.
Join 47,000+ members. Yes, it's completely free.
You May Also Like
---