'Complicated' hemp law in Colorado has supporters and critics
'Complicated' hemp law in Colorado has supporters and critics
Colorado Gov. Polis signed a bill in June that distinguishes intoxicating from non-intoxicating cannabinoids, reflecting efforts to balance hemp and marijuana interests but drawing mixed reactions from industry stakeholders.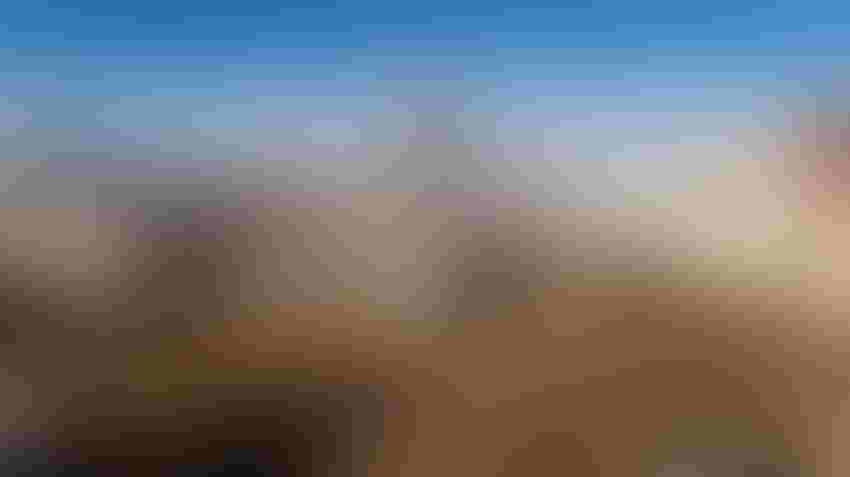 Colorado State Capitol
Credit: Noah Densmore / Shutterstock.com
In April 2022, amid soaring sales of delta-8 THC across the United States, Colorado legislators sponsored a bill to address intoxicating products.
The bill defined an industrial hemp product, in part, as a cosmetic, dietary supplement, food, food additive or herb that contained no more than 2 milligrams THC per serving and 20 mg per container for food (including a beverage, food additive, herb or dietary supplement).
Had the initial bill passed, SB 22-205 would "have wiped out the entire hemp industry in the state of Colorado," declared Jared Stanley, co-founder and COO of Charlotte's Web.
What ultimately resulted in the final bill signed into law on May 31, 2022, was a directive for the state licensing authority to "create a task force to study intoxicating hemp products and make legislative and rule recommendations." The group invested over 100 hours over a period of six months to study the issues and ultimately provide a comprehensive report to the state legislature, said Denver-based lawyer Garrett Graff, one of several task force members interviewed for this article.
The 45-page report formed the bones of a bill (SB 23-271) that Gov. Jared Polis signed in June, though industry sources noted important distinctions between the task force's recommendations and the final bill.
The new law distinguishes between intoxicating and non-intoxicating cannabinoids, and it defines a hemp product, in part, as containing no more than 1.75 mg of THC per serving and a ratio of CBD to THC of greater than or equal to 15:1. The bill also partly defines a hemp product as a finished product that contains hemp and is a cosmetic, dietary supplement, food additive or herb.
In states that have legalized cannabis for recreational adult use, marijuana brands and dispensaries have been competing on the internet and at retail shops with a growing number of cannabinoids that produce intoxicating effects similar to delta-9 THC.
SB 23-271 creates a "safe harbor" for brands to manufacture hemp products that are not permitted to be sold in Colorado and export them to states where they are legal. This allows Colorado manufacturers to take advantage of demand in states where higher amounts of THC per serving and the likes of delta-8 THC can be lawfully sold.
SB 23-271 "doesn't impact the availability of non-intoxicating hemp products at retail or in e-commerce in Colorado," according to Stanley, a task force member whose company Charlotte's Web has been a hemp CBD leader based on market share in a once-flourishing industry that has endured financial hardships in recent years.
Under the new legislation, brands can sell a hemp product in Colorado to someone under 21 years of age, so long as the product does not exceed 1.25 milligrams of THC per serving and features a CBD to THC ratio of at least 20:1. These limitations don't apply to a product with no THC, tinctures, cosmetics or a hemp product that the Food and Drug Administration has determined is generally recognized as safe, otherwise known as GRAS.
Stanley lauded the ability to sell full-spectrum hemp products in Colorado without an age gate. Citing the market research firm Brightfield Group, he reported more than 45 million Americans use these hemp products.
"This [bill] creates access," he said in an interview. "Charlotte's Web has always advocated for access to full-spectrum CBD wellness products."
'It's rather complicated'
Nonetheless, under SB 23-271, certain hemp products are subject to age restrictions, serving size and container limits. For instance, selling a hemp product in a package with more than 30 servings is illegal if the product exceeds 1.25 mg of THC per serving and has a ratio of CBD to THC of 20:1 or greater. Brands also are prohibited from selling a hemp product in a package with more than five servings if the product exceeds 1.25 mg per serving and has a ratio of CBD to THC of less than 20:1. But the above limitations don't apply to products with no THC, tinctures, cosmetics or a hemp product FDA has determined is GRAS.
"The sum of it all is it's rather complicated to sell a commonplace, conventional, non-intoxicating hemp product," concluded Graff, a partner at Moye White LLP, who represents clients in the hemp and marijuana industries.
He expressed concerns Colorado's new law would function as a "de-facto ban" for manufacturers, distributors and retailers not wanting to deal with the "requirements" and "headaches" associated with the limitations in SB 23-271.
Colorado bill 'makes no sense'
Alan Lewis, VP of advocacy and government affairs with Colorado-based health food chain Natural Grocers, who also participated in the task force, described SB 23-271 as a bill that "makes no sense."
"Natural hemp extracts that comply with USDA rules that limit the amount of intoxicating THC to .3% is now illegal," he wrote in an email to Natural Products Insider. "Virtually every product has to be further processed to remove additional THC to meet the arbitrary unit and package limits set by the legislature."
Lewis added, "Some of the best and brightest products and product developers have had their life's work thrown out the window. They may not come back."
John Harloe, general counsel of Balanced Health Botanicals, whose brands include CBDistillery, said the vast majority of SB 23-271 tracked the recommendations from the task force, which he participated in.
"However, I do not support the bill where it ultimately departed from the recommendations—and which represent the most contentious aspects of cannabis policy—on potency caps," Harloe added in an email.
The task force had recommended a full-spectrum hemp product sold in Colorado contains no more than 2.5 THC per serving and has a ratio of greater than or equal to 15:1 CBD to THC.
Colorado's bill "has already reduced the number of SKUs we sell into Colorado significantly, which is likely the same for all hemp manufacturers that would be considered good actors," Harloe shared. "That's always been the problem with this industry, each state that imposes new regulations punishes those who are good actors, typically with arbitrary or uninformed regulation."
Creating 'a dividing line'
Task force member Priyanka Sharma, co-CEO of Kazmira LLC, which produces botanical extracts from industrial hemp, identified a narrative that drove the task force recommendations and legislation: balancing the interests of two separate industries, marijuana and hemp.
"We had to ensure that we're continuing to encourage innovation in the hemp-derived product space while respecting that the marijuana industry [has endured] an inordinate amount of regulatory hurdles to get where they are," said Sharma, who earned her doctorate in chemical engineering from the University of Illinois at Chicago.
She said she generally supports SB 23-271, noting it "created a clear dividing line between intoxicating and non-intoxicating products."
Sharma acknowledged certain key differences between the task force recommendations and legislation signed by Colorado's governor, including the task force's recommendation of a higher limit of THC per serving for hemp products (2.5 mg) than the passed bill (1.75 mg). She noted 22 amendments were introduced to SB 23­-271 before the final bill was passed, which she described as a "bit of a roller coaster to go through."
Industry stakeholders said the governor's office played a role in the negotiations, with some complimenting those efforts to reach a compromise—and at least one person alleging Polis' staff strongly favored marijuana interests.
"Colorado is a leader in the cannabis industry, Governor Polis continues to support the industry's growth and this new law creates new economic opportunities for Colorado in the hemp industry," Polis' press secretary Conor Cahill told Natural Products Insider. "Along with legislators, the governor and his team worked to help bridge the divide between hemp and marijuana stakeholders in support of good policy for the state of Colorado; the bipartisan bill passed the House 50-13 and 35-0 in the Senate and the bill had no opposition as it moved through the legislative process."
Natural Grocers' Lewis had a different take on how the bill played out in the legislature, noting that marijuana interests aligned with "a group of women who confuse poisonous THC cannabinoids with safe full-spectrum hemp extracts, one of whom was a legislator."
"The marijuana cowboys lost control of their minions and ended up with a bizarre set of rules," he concluded.
Closing 'significant loopholes' in the Farm Bill
Mike Hennesy is VP of innovation at Wana Brands, which sells edibles to cannabis dispensaries and also sources CBD or hemp-derived cannabinoids from hemp companies.
He said SB 23-271 importantly "closed two significant loopholes that existed in the federal Farm Bill." That landmark 2018 legislation defined hemp as cannabis with 0.3% THC or less by dry weight.
Hennesy, who participated in the task force, pointed out a gummy weighing 4.5 grams can legally contain up to 13.5 mg of THC under interpretations of the Farm Bill.
"There's a huge loophole on a dry weight basis in the Farm Bill that would allow hemp companies to sell highly intoxicating products without any changes to the product formulation," he said in an interview. Colorado's bill, he added, further "closed a loophole on unregulated conversion of CBD to delta-9 THC and any of the isomers of THC."
The new law expressly bans the sale of intoxicating cannabinoids like delta-8 THC, unless a threshold amount is permitted by rule.
"The bill explicitly prohibits delta-8 and other intoxicating cannabinoids derived from hemp from being sold in Colorado as hemp products," said Bia Campbell, an associate at public affairs and consulting firm VS Strategies, where she assists clients on cannabis policy issues. "However, the bill creates safe harbor provisions that allow for the manufacturing of this and other hemp-derived intoxicating cannabinoids outside of the state to states that do not prohibit these products," such as Michigan and Texas, she added.
SB 23-271 also prohibits the manufacturing, production or sale of synthetic cannabinoids unless authorized by a rule. To be distributed or sold, semi-synthetic cannabinoids are subject to production, testing and labeling requirements under rules to be promulgated by the Colorado Department of Public Health and Environment (CDPHE). The bill defines a semi-synthetic cannabinoid as "a substance that is created by a chemical reaction that converts one cannabinoid extracted from a cannabis plant directly into a different cannabinoid."
'A 180-flip'
Campbell, whose firm is the policy and public relations consulting affiliate of Vicente LLP, a cannabis law practice, agreed SB 22-205—the bill that ultimately led to the creation of the task force—would have harmed the hemp market and wasn't "ready for prime time." Her colleague, esquire Christian Sederberg, is a partner at VS Strategies and served as a member of the task force.
"The main thing that we wanted from the get-go was this very clear separation of [an] intoxicating and non-intoxicating market, but there's so much in the middle," Campbell explained in an interview. "What is intoxication? How do you separate the cannabinoids that do and do not cause intoxication? What is the quantity of those cannabinoids?"
"All of those very nuanced questions, they needed a deeper dive," she remarked.
In 2022, when VS Strategies became involved in the negotiations over these issues, Campbell shared that her firm only represented marijuana businesses, and the relationship with the hemp industry was "very adversarial."
But the relationship changed dramatically.
"There was like a 180-flip to the point where I made really good friends into this process from the hemp side," Campbell said. "It was a learning curve for everyone. The hemp folks also understand where the cannabis people were coming from."
Mixed conclusions
Much of the science on cannabinoids is still evolving, and while SB 23-271 "is definitely not the end of the conversation," Campbell concluded, "We are closing the first chapter in a very positive manner."
Graff shared a different view. He's been fielding lots of calls about Colorado's new hemp law, and specifically the safe harbor provisions.
"I think many folks unfortunately have written off Colorado as a robust marketplace for the sale of hemp products because of all the restrictions," the lawyer said. "But for those that are manufacturing in Colorado, it was crucially important for us to preserve the safe harbor manufacturing opportunity such that manufacturers would remain here and be able to sell elsewhere."
Subscribe and receive the latest insights on the healthy food and beverage industry.
Join 47,000+ members. Yes, it's completely free.
You May Also Like
---