US regulatory barriers keep consumers uninformed
US regulatory barriers keep consumers uninformed
AHPA President Michael McGuffin says current regulations that prohibit marketers of herbal supplements from providing truthful and not misleading information—and from making claims backed by scientific evidence—are detriments to both the public and industry.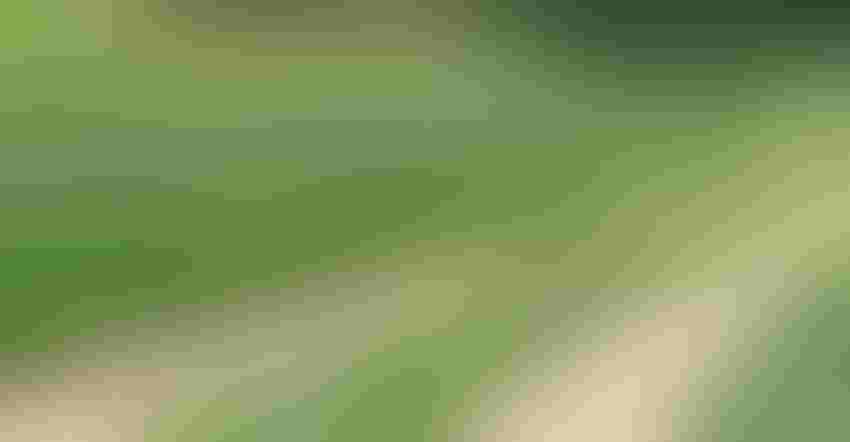 Many Americans make the personal choice to use herbal products to support their health. But manufacturers and marketers of herbal and other dietary supplements face legal and regulatory restrictions that often prohibit sharing truthful and not misleading information directly with consumers.  
These barriers can be a detriment both to the people who use these products—that is, our families, friends and neighbors—and to those who market them. 
'Physically separate' 
Since 1994, a provision of the Federal Food, Drug and Cosmetic Act (FDCA) has required certain scientific articles on dietary supplements (including their herbal and other dietary ingredients) be kept "physically separate" from dietary supplements if the publication references a therapeutic benefit related to any condition considered under U.S. federal law to be a "disease." This restriction was established when herbal and other dietary supplements were sold almost exclusively in brick-and-mortar specialty shops and health food stores. 
But how does this restriction apply now that so much commerce has moved online? Regulators today still expect marketers to keep such information far from their dietary supplements, leading e-commerce sellers to ensure that articles not appear on the same webpage where they promote or sell specific products. 
The irony is that most people are sophisticated enough to find the same material with a Google search, though individuals conducting their own research on herbal products may also encounter misinformation. What this ultimately means is that the party that knows the most about an ingredient or product—that is, the marketer—is restricted from providing some of the most accurate information directly to consumers. 
Altogether, the "physically separate" provision no longer makes sense in today's prominent e-commerce market. The law is overdue for an amendment to remove the restrictions that prevent marketers from disseminating truthful and not misleading information about their products. And the most appropriate amendment would allow ready access to information, even if this truthful, scientific information may reference the product's or ingredient's use in treating a "disease." 
Claims limitations 
Another information restriction under U.S. federal law is the prohibition against making any claim that a dietary supplement can be used to cure, mitigate, treat or prevent a disease—only pharmaceutical drugs can do that. This restriction exists even if such a "disease" claim is well substantiated by scientific evidence. 
Other countries, such as Canada and Australia, are not so restrictive, and they allow such claims for herbs and for other natural health products. 
These international markets also have requirements that do not exist in the U.S., including mandatory product registration and premarket approval by the national regulators. Would U.S.-based companies accept such additional regulations as a trade-off to expanding the range of claims allowed for dietary supplements? 
To date, the most vocal critics of dietary supplements tend to advocate only for more government controls—such as mandatory product listing (MPL)—but not to balance proposals for more regulations with greater freedom to inform consumers who want to use natural products for any of the current "off-limits" uses of their full therapeutic benefits. 
Certainly, a better approach exists to informing the people who use herbal and other dietary supplements of their benefits, even when an intended use crosses the statutory line into the "drug" definition. In the context of the continuing interest in and discussions about amending U.S. laws that govern dietary supplements, it may be time to challenge the central tenets of the FDCA that have been in place for 85 years—including the limitations imposed by the broad definition of "drug" under the current law—to consider an appropriate expansion of the claims allowed for these dietary supplements. 
Truth over misinformation 
Current regulations that prohibit marketers of herbal dietary supplements from providing truthful and not misleading information—and from making claims backed by scientific evidence—are detriments to both the public and industry. The market has evolved, and consumers looking to use botanicals in their personal health regimens should have ready access to truthful information from reliable sources. As such, the American Herbal Products Association (AHPA) and its members will continue to evaluate when and how to challenge laws that place restrictions on claims and that limit what information can be directly shared with consumers. 
Michael McGuffin has served as president of the American Herbal Products Association (AHPA) since 1999, leading the association in its mission to promote the responsible and sustainable commerce of herbal products to ensure that consumers have informed access to a wide variety of safe herbal goods. He also serves on the boards of directors of the American Herbal Pharmacopoeia (AHP) and United Plant Savers, and on the advisory boards of the USC School of Pharmacy regulatory science master's degree program and the Appalachian Beginning Forest Farmers Coalition. 
To learn more about the business of botanicals—from discovery and quality to extractions and supply-chain issues—download the free Natural Products Insider digital magazine on all things herbs here.  
Subscribe and receive the latest insights on the healthy food and beverage industry.
Join 47,000+ members. Yes, it's completely free.
You May Also Like
---