SARMs beat goes on: FDA issues another warning letter 
SARMs beat goes on: FDA issues another warning letter 
FDA continues to process of trying to get SARMs off the market by sending another warning letter.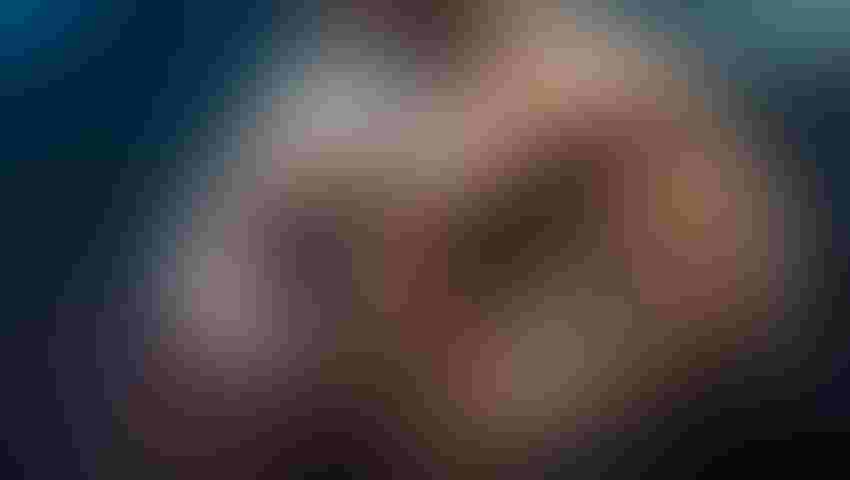 FDA has sent out another warning letter to a company selling SARMs, a banned category of muscle building ingredients. 

The warning letter was sent to a company called Warrior Labz SARMS based in Simi Valley, California. 
SARMs, or selective androgen receptor modulators, are chemicals that mimic the effect of anabolic steroids. 
Anabolic steroids themselves were first added to the Schedule 3 list of controlled substances via the Anabolic Steroids Control Act of 1990. 
SARMs emerged following increased steroids enforcement 
SARMs came to the fore as muscle building aids after Congress shut the door more firmly on anabolic steroids with the passage of the Designer Anabolic Steroid Control Act of 2014.   
The 2014 law streamlined the process of identifying new steroid analogues and adding them to the controlled substances list, making it increasingly difficult to market true anabolic steroids without being shut down by federal authorities in short order. 
In response, product developers flooded the pre-workout market with SARMs, which had been in development for some years previously.  
The site U.S. Pharmacist has this to say about SARMs: "Discovered in the late 1990s, SARMs are performance-enhancing agents that stimulate anabolism (i.e., increase muscle mass and strength) and facilitate recovery from exercise. SARMs are not anabolic steroids; rather, they are synthetic ligands that bind to androgen receptors (ARs)." 
According to the site, little clinical evidence supports the effects of SARMs. Most of what is known about the effects of the chemicals comes from anecdotal reports from muscle builders, who often use SARMs in dosages far beyond what has been used in the small amount of actual clinical research.  
"Consequently, their long-term effects on the body remain largely unknown," the site said. 
FDA says SARMs are risky 
The U.S. Food and Drug Administration has been warning consumers about the use of SARMs since 2017. 

According to FDA, studies and reports show SARMs are associated with serious or life-threatening health problems, such as: 
Increased risk of heart attack or stroke 

Liver injury and acute liver failure  
According to the Warrior Labz SARMS warning letter, the company is also openly selling the erectile dysfunction drugs sildenafil and tadalafil on its website without a prescription. In addition, FDA alleged the company was selling anabolic steroids as nasal sprays and for injection. 
Playing the 'research compound' card 
The company and its principal, Jeremy Brown, have maintained the products are "research compounds" and are "not for human consumption." 
However, the company also includes this disclaimer on its website (which is still selling SARMs more than two weeks after the date of the warning letter): "All information provided by Warrior Labz Sarms is for informational, research and educational purposes only and is not to replace any medical advice offered by any medical professionals.  What you do with your purchase is up to you." 
The company declined to comment when contacted by Natural Products Insider. 
Earlier this year, FDA publicized the guilty plea entered by a SARMs seller in Idaho. That defendant, 51-year-old Michael Terry Little of Nampa, Idaho, is scheduled to be sentenced in July. He faces up to three years in prison. 
Regulators not fooled by 'research' claims 
In commenting on that case, attorney Rick Collins, of the firm Collins Gann McCloskey & Barry PLLC, said the "research chemical" subterfuge is almost as old as SARMs themselves and provides little, if any camouflage.  
"Marketing and selling the same substance only as a research 'chemical' rather than as a drug is an effort to avoid a prosecution under the theory that the product is for scientific study rather than for individual customer use," Collins told Natural Products Insider in an emailed statement. "The business model is a tacit agreement —a 'wink'—between the seller and complicit buyer." 
"This type of ruse has been used to distribute various non-controlled ancillary bodybuilding drugs, unapproved peptides, active ingredients in sex enhancement drugs, and even controlled substance analogues," the lawyer added. "I've seen it all. The problem with it is that the government is well aware of the scheme and views it as fraud." 
Subscribe and receive the latest insights on the healthy food and beverage industry.
Join 47,000+ members. Yes, it's completely free.
You May Also Like
---