FDA warns of SARMs sales, trumpets successful prosecution
FDA warns of SARMs sales, trumpets successful prosecution
FDA has warned consumers about the ongoing tide of adverse event reports about SARMs, a banned category of sports nutrition ingredients that nevertheless are still being sold online.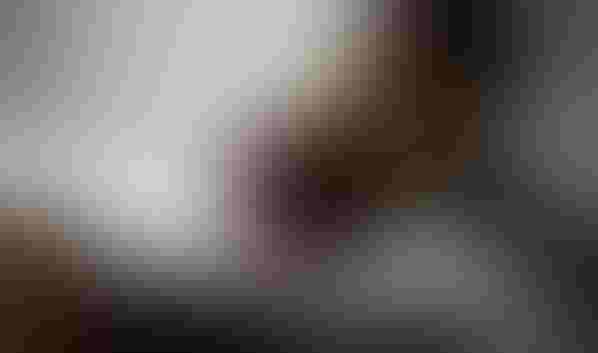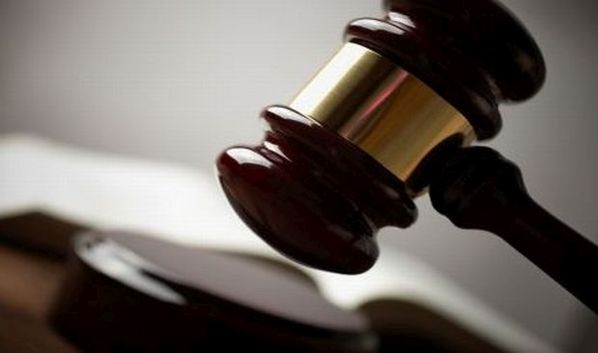 SARMs, or selective androgen reuptake modulators, are a category of ingredients that resemble the action of anabolic steroids. It's what shady formulators turned to after steroids themselves were banned.
According a recent advisory, FDA warned consumers that adverse event reports mentioning SARMs continue to be filed.
The agency said it is concerned that social media posts continue to popularize the use of these substances and function as sales portals to purchase these illicit compounds.
Litany of potential dangers
According to FDA, SARMs are risky to use and are not approved for sale as dietary ingredients. The potential dangers include:
Increased risk of heart attack or stroke

Liver injury and acute liver failure
The consumer advisory noted that a typical dodge among sellers of these products is to label them "for research use only."
In a statement supplied to Natural Products Insider, FDA said, "Consumers were advised to stop using these products marketed for body-building immediately and consult a health care professional if they were experiencing any adverse reactions. More recently, the agency noted increased promotion of SARMs on social media platforms through videos intended for, or featuring, younger age groups, including young teens."
"Currently, SARMs cannot be legally marketed in the U.S. as a dietary supplement or as a drug, and there are currently no FDA-approved SARM products. In addition, it is illegal for anyone to introduce into interstate commerce unapproved new drugs. FDA issues statements, such as this consumer update, to inform consumers of the risks associated with these products," the statement continued.
Hiding behind the 'research' banner
The use of this "for research only" subterfuge figured in a criminal prosecution of a SARMs seller based in Idaho. Earlier this month 51-year-old Michael Terry Little of Nampa, Idaho, pleaded guilty to a charge of introduction of unapproved new drugs in interstate commerce.
Little admitted to manufacturing SARMs, including Ostarine (MK-2866), Ligandrol (LGD-4033) and others, at a location in Idaho using imported Chinese raw materials and selling them online.
He was said to have sold $4.5 million worth of the products between 2018 and 2022. Some of those products were bought by federal agents, which formed the basis of his prosecution.
Little reportedly attempted to deflect attention by selling the products as "research chemicals." He also cautioned customers posting online reviews of products they had purchased to refer to themselves as "research subjects."
Little is scheduled to be sentenced in July. He faces up to three years in federal prison.
Regulators well aware of subterfuge
Attorney Rick Collins, of Collins Gann McCloskey & Barry PLLC, said the research chemicals angle started to surface more than 20 years ago as a possible end run around federal regulations that stipulate an ingestible product must fit under a food (of which dietary supplements are a subset) or drug positioning. While the idea apparently is still considered a viable workaround by the sellers of these substances, Collins said federal regulators aren't fooled.
"Marketing and selling the same substance only as a research 'chemical' rather than as a drug is an effort to avoid a prosecution under the theory that the product is for scientific study rather than for individual customer use. The business model is a tacit agreement —a 'wink'—between the seller and complicit buyer," Collins told Natural Products Insider via an emailed statement.
"This type of ruse has been used to distribute various non-controlled ancillary bodybuilding drugs, unapproved peptides, active ingredients in sex enhancement drugs, and even controlled substance analogues. I've seen it all. The problem with it is that the government is well aware of the scheme and views it as fraud," he added.
Let's make a deal
Collins noted that cases like the one Idaho often carry additional charges, such as wire fraud or conspiracy, which carry heftier penalties. Without access to the details of the plea agreement, he said there's no way to know with certainty why they weren't brought in that case. But he noted the defendant's offer to disgorge the property and possessions he'd bought with the proceeds probably helped the settlement along.
"Since upwards of 96% of federal criminal cases are now resolved by plea rather than trial, knowing how to negotiate the best plea deal possible is often the most essential skill of experienced defense counsel. When a defendant makes a lot of money in a case involving fraud, the government tries to get that money back through restitution, if applicable, or forfeiture. Agreeing to forfeit assets that were purchased with criminal proceeds or that were used in the crime can be a bargaining chip to be used as a factor in both charging and sentencing," Collins said.
Is there enough enforcement?
FDA, for its part, said it is vigorously prosecuting SARMs cases.  In addition to the Idaho case, the Agency pointed to successful prosecutions of SARMs cases in the past three years in Texas, North Carolina and New Jersey.  Sentences in those cases ranged up to a year and a day in prison.
The outcome of those cases notwithstanding, Collins said in his view enforcement on the sale of these substances is still uneven and he remains convinced that the issue is not top of mind for FDA.
"I understand that there are limited resources and there may be more significant priorities. But spotty enforcement suggests to some that the government doesn't really care about this market, despite the advisories," he said.
Subscribe and receive the latest insights on the healthy food and beverage industry.
Join 47,000+ members. Yes, it's completely free.
You May Also Like
---