Q2 warning letter roundup with Asa Waldstein
Q2 warning letter roundup with Asa Waldstein
In his quarterly update, consultant Asa Waldstein identifies trends in FDA warning letters impacting manufacturers and marketers of dietary supplements.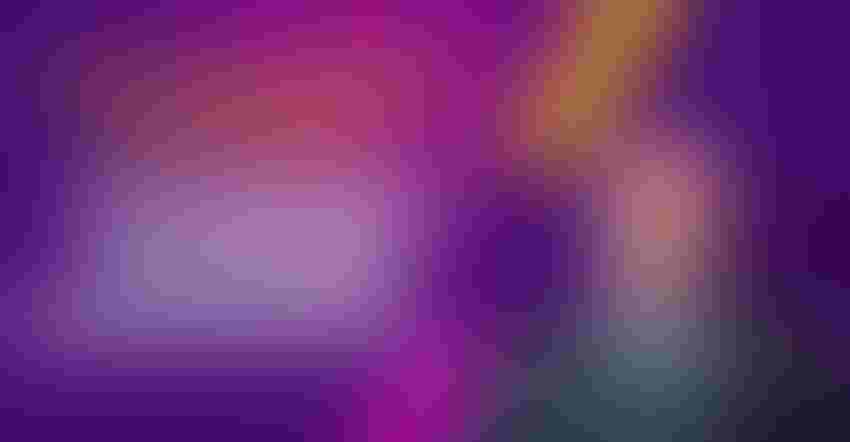 Each quarter, I provide updates on notable FDA warning letters. Understanding enforcement trends is essential for being a savvy marketer, regulatory affairs professional and dietary supplement executive. Have you wondered why FDA issues warning letters to certain companies and not others? FDA likes to make examples of companies not following the rules in areas they want to focus on, many of which I review here. Staying ahead of trouble is one of the critical and fun reasons to follow enforcement trends.
Key Trends:
Impermissible dietary ingredients leads to warning letter: We are all aware of FDA warning letters that mention supplements containing impermissible dietary ingredients such as hordenine HCL and CBD. It is, however, uncommon to see a warning letter with these ingredients that does not include disease claims. This recent letter cites the company for selling hordenine HCL as the sole basis for the warning letter, and no disease claims are mentioned. This may signal an enforcement trend shift where FDA issues letters just for having an unallowable ingredient in a dietary supplement, even if the agency doesn't identify any other purported violations, such as disease claims. Although there are additional complexities, this new trend could have significant ramifications for the CBD industry.
From this warning letter: "Because hordenine HCl does not qualify as a dietary ingredient and is not GRAS or otherwise exempt from the food additive definition, your …. products are adulterated."
FTC Notice of Penalty Offenses: This article is primarily about FDA enforcement trends, but I would be remiss if I didn't mention FTC's surprise notice of penalty offenses to ~670 companies in April. As widely reported, these are not warning letters, but they put companies on notice that if they make unsubstantiated claims or do not follow endorsement guidelines, they can face steep fines. In addition to all the excellent articles on this topic, here are a few additional thoughts.
So why did "these" companies get cited? My Magic 8 ball did not tell me the answer, but I am guessing that search terms like "proven safety," "scientifically proven" and "clinically proven" were trigger words. Since these notices came out, I have been getting more requests to search websites for phrases like "clinically proven" through my Apex Compliance software.

Product safety: FDA's supplement regulations require products to be safe, and FTC reminds us that companies should have data to demonstrate this. Discussing proven "safety" likely elevates the risk of FTC scrutiny. Supplements have parameters to ensure these products are used safely. They have warnings about potential risks such as "not for use in pregnancy," "may elevate blood pressure when used long term," or "may interfere with medications." They also have serving suggestions to ensure they are used within safe constraints. I ask, "Is there any reason to claim safe supplements" in your advertising materials?
Even small companies are "fair game" for FDA enforcement: I regularly encounter the misconception among small businesses that they are beneath the FDA's radar—a notion contradicted by current warning letter trends. This year has seen several letters targeted at very small businesses promoting their products on websites and social media. The crucial message here is that all companies—regardless of size—that engage in online product marketing are on FDA's radar.
Additional trends to keep a close eye on are:
Drug-spiked supplements: This continues to appear in warning letters and shines a light that a few bad actors are making dangerous products masquerading as supplements. Recent warning letters have included products marketed for joint health, sexual enhancement, muscle building and weight loss. The good news is FDA seems to be testing more of these sketchy products this year than in the past. Here is one example where weight loss claims triggered FDA to test the product and discover the presence of the drug sibutramine. I would like to see more FDA resources go into removing these products from the market.
The key takeaway for supplement marketers is to ensure you have good supply chain relationships that source from reputable suppliers, especially if you market these higher-risk products. Also, in line with some Amazon requirements, it's a good idea to test these types of products for potential drug-spiked ingredients.
CBD update: There has been just one CBD-related warning letter in Q2 2023 compared to 11 during the same period last year. I am surprised by the slowdown in enforcement and expect more letters to come later in the year, especially those related to clinical studies and delta-8 THC. We may also see FTC take action against CBD companies on the Notice of Penalty Offense list for making safety claims, as this is contradictory to FDA's view that there is inadequate data to support CBD safety. FDA's position is reflected in its recent public announcement and rejection of new dietary ingredient notifications of hemp extracts containing CBD.
Follow Warning Letter Wednesday for weekly updates on interesting warning letters.
Asa Waldstein is a certified clinical herbalist and a 20-year dietary supplement executive who has helped oversee three FDA inspections with no Form 483s. Waldstein is principal of the consulting company Supplement Advisory Group, a boutique group focusing on marketing risk analysis and practical marketing solutions for the web and social media. He also is the founder of the compliance software company Apex Compliance, chairs the American Herbal Products Association's (AHPA) Cannabis Committee and is a Naturally Boulder board member. Learn more and contact him at AsaWaldstein.com.
Subscribe and receive the latest insights on the healthy food and beverage industry.
Join 47,000+ members. Yes, it's completely free.
You May Also Like
---