Q1 warning letter roundup with Asa Waldstein
Q1 warning letter roundup with Asa Waldstein
In his quarterly update, consultant Asa Waldstein identifies trends in FDA warning letters impacting manufacturers and marketers of dietary supplements.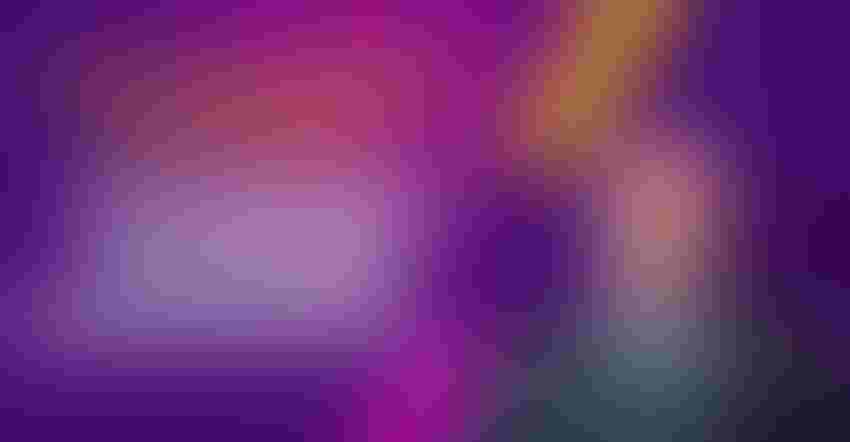 Each quarter, I provide updates on notable FDA warning letters. Understanding enforcement trends is essential for being a savvy marketer, regulatory affairs professional and dietary supplement executive. Have you wondered why FDA issues warning letters to certain companies and not others? FDA likes to make examples of companies not following the rules in areas they want to focus on, many of which I review here. Staying ahead of trouble is one of the critical and fun reasons to follow enforcement trends.
cGMP Issues: After two years of limited FDA inspections due to Covid, cGMP (current good manufacturing practices) inspections returned in 2022, and we are now seeing the fallout of cGMP  issues in recent warning letters.
Finished product composition has been showing up in more warning letters and Form 483s, and some of these citations are a rigid interpretation of finished product composition requirements. Let's say there is a blend of botanical ingredients that have been tested for identity and purity and are blended with a validated procedure before being encapsulated. In that case, FDA requires a company to prove composition of the finished product even if there are no specific constituents, such as curcuminoid content, to test. It is my understanding FDA has been encouraging companies to develop new and expensive finished product composition tests to verify this. This is a new and burdensome enforcement trend to watch.
 

Based on a review of warning letter dates, FDA is reviewing websites around the time of their inspection closeout. This means FDA scans websites for disease claims up to a year after the inspection. I suggest companies re-review their online marketing if recently inspected and search for "forgotten" high-risk statements. Removing these statements can significantly reduce the likelihood of a combined disease claim and warning letter for cGMP violations. Even the most reputable companies may have blogs or statements with risky claims lurking on their website or socials. I use my proprietary software to discover these "landmines," and if I can find them, FDA can also.
MLM distributors cited in FTC lawsuits: I primarily focus on FDA-related enforcement but occasionally review interesting FTC actions. Recently, FTC issued complaints against three MLM (multi-level marketing) distributors for making Covid-related disease claims in webinars. It's interesting to see which agencies think the parent company or the distributors are responsible for disease claims. In these FTC cases, the blame fell on the MLM distributors, while last year's Young Living FDA warning letter cited the parent company for claims made mainly by its distributors.
FTC points out the webinar's registration link was "distributed on publicly accessible social media accounts." This means even if the webinars were private, the fact they were publically advertised increased the risk of scrutiny.
 

The three defendants agreed to court orders that stop them from making unsubstantiated claims related to Covid-19 and require them to have reliable human clinical testing to support claims about other diseases. In addition, they each are required to pay a $15,000 civil penalty. In my opinion, this monetary amount seems low, but it does send a cautionary tale that MLM distributors can be liable for the claims they make.
Additional trends to keep a close eye on are:
Improper 483 responses: When FDA inspects facilities and finds significant violations, it issues a Form 483. This is an official notice of wrongdoing that allows the company to correct the violation before it becomes a warning letter. In my experience, most 483s can be addressed before they elevate to a warning letter, but surprisingly, many recent letters show incomplete 483 responses. Hiring cGMP experts to help respond to 483s is essential. I talk about reasons to avoid warning letters here.
CBD update: CBD-related warning letters have slowed this quarter, and FDA has only sent three warning letters compared to 10 during the same period last year. This year's CBD letters are Covid-related and involve references to clinical research. If a company sells products with CBD, citing ingredient clinical studies or discussing research is enough to attract a warning letter, especially when it is related to Covid. Warning letters come in waves, and I expect many more delta-8 and CBD warning letters this year.
Follow Warning Letter Wednesday for weekly updates on interesting warning letters.

Asa Waldstein is a certified clinical herbalist and a 20-year dietary supplement executive who has helped oversee three FDA inspections with no 483s. He is principal of the consulting company Supplement Advisory Group, a boutique group focusing on marketing risk analysis and practical marketing solutions for the web and social media. Waldstein is the founder and host of Asa's Regulatory Education Series, a free educational platform focusing on GMP (good manufacturing practice) compliance, enforcement trends and marketing tips for the supplement and hemp industries. He also chairs the American Herbal Products Association's (AHPA) cannabis committee. Learn more and contact him at asawaldstein.com.
Subscribe and receive the latest insights on the healthy food and beverage industry.
Join 47,000+ members. Yes, it's completely free.
You May Also Like
---