News exclusive: Viral, $25 million Liver King lawsuit 'finished, kaput, dead'
News exclusive: Viral, $25 million Liver King lawsuit 'finished, kaput, dead'
"The way I see it, if [Johnson's] followers were truly duped, they wanted to be duped," an industry attorney said after a lawsuit against the Liver King and two of his companies was dismissed.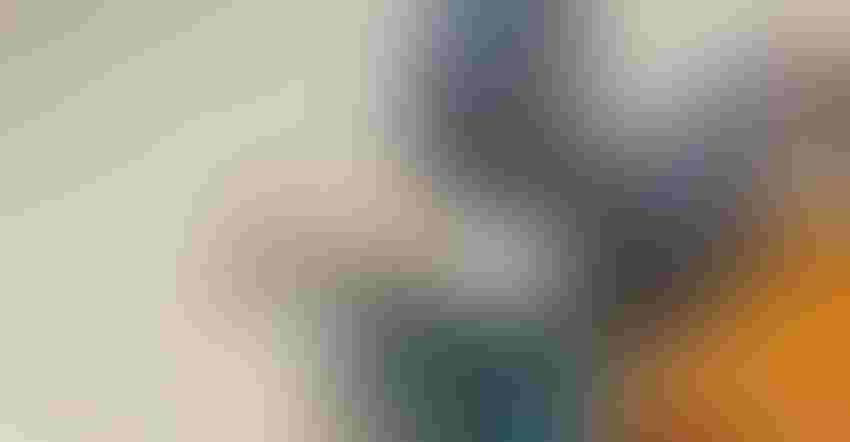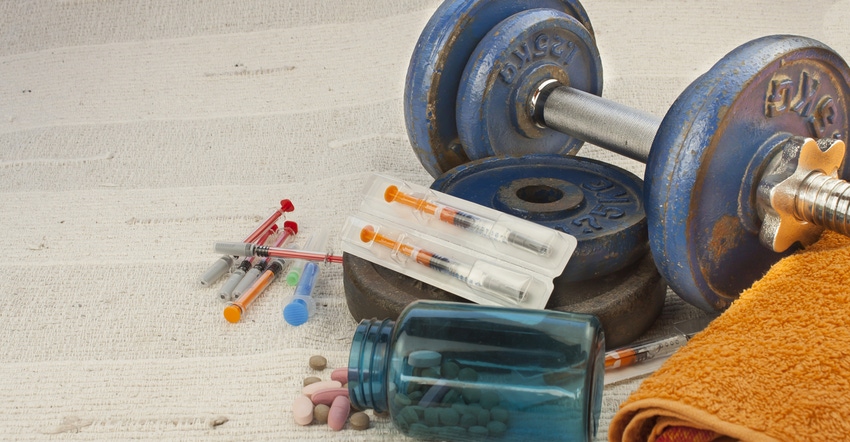 The viral, $25 million Liver King lawsuit, which alleged harm from deceptive supplement advertising and marketing practices, is no more.
New York State Supreme Court records show that on March 24, Cotter Law Group, on behalf of plaintiff Christopher Altomare, voluntarily dismissed the class action case with prejudice.
That means the case is "finished, kaput, dead," Richard D. Collins, who specializes in sports nutrition law at Collins Gann McCloskey & Barry PLLC, told Natural Products Insider via email. Collins is an expert in the legalities of anabolic steroids and other performance-enhancing substances.
Of interest is that "there's nothing in the filing that says why [Altomare] killed off his own case," Collins added. "In fact, no motions were ever filed in the case. It's a bare-bones court docket."
Origins of infamous Liver King lawsuit
Recall that Altomare in late December submitted a 25-page lawsuit against the Liver King, a persona for Brian Johnson, the mid-40s social media influencer from Texas known for going shirtless while promoting the ingestion of raw meat—or, as an alternative for those who can't stomach such a practice, his own line of grass-fed ground organ supplements.
Until Dec. 1, Johnson had contended he achieved his larger-than-life physique only by consuming certain meats and organs—not by using steroids, which he denied doing in multiple interviews—and by performing strenuous outdoor exercise and otherwise following the rest of his nine "Ancestral Tenets." But Johnson confessed to his $11,000-per-month steroid habit after a fellow YouTube star (a fitness-sector watchdog known only as Derek) exposed him.
"Yes, I've done steroids and yes, I am on steroids monitored and managed by a trained hormone clinician," he acknowledged in a 6-minute, obscenity-laden apology video in early December.
Three weeks later, on Dec. 28, Cotter Law Group, citing Altomare and other "vulnerable and health-conscious consumers," targeted Johnson in court, seeking $25 million in damages. The plaintiffs accused Johnson of orchestrating a "cult-like, extreme and implausible regimented lifestyle" designed to lead followers to his Ancestral Supplements LLC and The Fittest Ever LLC lines of pills and powders.
But after Johnson was served on Jan. 22, the case went fallow. That is, until Altomare's dismissal on March 24.
Did Liver King lawsuit get resolved by settlement?
So what happened? It would appear Johnson and Altomare reached a settlement, a circumstance resulting in dismissal of the complaint with prejudice.
"Ordinarily, that means the defendant paid money, and perhaps took some other remedial action," Collins explained. "But we won't know whether or not that happened here because the existence of settlement agreements and their terms are usually protected by a confidentiality clause."
Attorney Jennifer M. Adams, partner at Amin Talati Wasserman LLP, agreed. Adams, who serves clients in the food, beverage and supplement sector, said two clues point to a settlement. First, she said, Johnson and his companies didn't even file to dismiss the Liver King lawsuit. Second, Altomare tossed his own case in a "reasonably short" period after filing.
Combined, that "lends to the conclusion of private resolution," Adams told Natural Products Insider over email.
That outcome could have stemmed, in part, from an inherently flimsy premise within the Liver King lawsuit.
"Like the Liver King himself, the plaintiff's case seems to be a bit inflated," Adams said.
That's because the case did not appear to assert that Johnson's products are themselves false or misleading, just his marketing. The lawsuit, Adams concluded, may have faced some procedural hurdles making it difficult to prevail.
"While ultimately this may be meritorious, it is a hard legal needle to thread in a consumer class action," Adams said. "In particular, class certification is difficult for implied claims, especially claims that are not on product labels, since it is nearly impossible to ascertain which consumers saw what and understood it to mean."
Another potential hurdle, the lawyer explained, is demonstrating "commonality" in a proposed class action lawsuit, which is not met "when individual questions [predominate] amongst the class."
"Consumers are presumed to have read product labels, and therefore false advertising challenges to label claims generally meet the 'commonality' requirement," Adams said. "But claims that are on the website, on other websites, in videos, in social media, etc., do not have this presumption of reliance for all customers."
She said plaintiffs would face a difficult burden demonstrating "the alleged deception is common to all class members."
"Ultimately, even with a strong showing of false advertising, a class action is not really desirable to pursue unless you can certify a class," Adams remarked. "That's what gets to the big money damages the plaintiff (and his lawyers) are after."
Because Altomare dismissed his allegations "with prejudice," he cannot resurrect a similar lawsuit against the defendants in New York Supreme Court. While someone else could take up the same mantle, such a development seems unlikely.
"If there was a settlement, the plaintiff himself cannot refile the case at all, and his attorneys are not likely to find a new client and file the same theory again," Adams said.
Natural Products Insider reached out to Altomare's attorney to ask whether lawyers will file another Liver King lawsuit. Cotter Law Group did not respond by time of publication.
Johnson's companies named in the complaint, The Fittest Ever and Ancestral Supplements, also did not respond to requests for comment by the time of publication, and a spokesperson for the Liver King did not immediately return an email inquiry.
'Good reminder' for supplement companies to proceed with caution
If nothing else, the Liver King lawsuit and its ensuing publicity point to the fine line that supplement companies must walk when trying to promote their goods, or risk bringing the wrong kind of attention to their brands. Marketing inherently entails some level of bluster as firms compete for buyers, but legitimate natural products businesses should tread with care.
"This is a good reminder to companies to consider their personality and influencer policies, because even if they are difficult to legally challenge, it certainly doesn't stop plaintiffs' attorneys from trying," Adams said.
Collins agreed.
"The Liver King is the latest in a long line of supplement industry snake oil salesmen cashing in on false claims," he said.
Of course, natural products companies are trying to set themselves apart from the competition to entice more buyers.

Ancestral Supplements and The Fittest Ever promoted organ support supplements, such as a protein blend called "Whole Feast" that includes, among other ingredients, a beef organ powder blend comprised of heart, liver, kidney, spleen, pancreas, bone and blood.
The organ support market had sales of about $153 million on Amazon between January 2022 and January 2023. Those estimates come from SPINS, which tracks the natural products industry.
Given all that activity and companies' efforts to stand out, making the attention-grabbing Johnson the face (and body) of Ancestral Supplements and The Fittest Ever probably struck executives as a prime way to differentiate their products.
"It's easy to see why Johnson, a charismatic messiah with a yoked physique and an empowering message, inspired so many," Collins observed.

But while Johnson admitted to lying about his steroid use, many of his adherents arguably failed to do their due diligence.
"[T]hose who were buying his products refused to see what any reasonable person should have known," Collins said. "His followers bought into the narrative he told despite its implausibility because Liver King was selling something much more than supplements. He was selling a lifestyle, a tribal ideology, almost a religion; and faith is strongest, by definition, when evidence is weakest. The way I see it, if his followers were truly duped, they wanted to be duped." 
Public critical of Liver King
To that point, Johnson's relevance appears to be declining. His latest YouTube video, where he brags about riding a camel from Dubai to Abu Dhabi, showed 7,800 views as of April 6. Underneath, viewers had left more than 100 comments, many of them derisive, about Johnson's ongoing steroid use and concurrent drop in popularity.
"Man, the drop-off on this guy's relevancy was so steep. I literally had forgotten about him until this moment," one commenter wrote a month ago.
"This man is clearly still on steroids," wrote another last week. "Nothing has changed except a bit of weight loss, which can easily be achieved by eating less. There is nothing technically wrong with using legal steroids, but he is still lying about it."
Two weeks prior, the latest video on Johnson's channel came from his chef. That piece has garnered 29,000 views. Both represent a significant lack of eyeballs compared to December 2022 and earlier.
Five months ago, just one of the Liver King videos drew 258,000 views. Johnson's confession video so far has the most of any on his channel, 3.7 million. And many of the almost 48,000 commenters have little sympathy.
"His apology is as natural as he is," scoffed one.
Wrote another person: "Note to other content creators: if you want your apology to be seen as sincere, don't do it while larping as Captain Caveman, while sitting bare-chested on an actual throne. Thanks."
And finally, this summation: "Look, if you juice, you juice! Don't lie about it, that's all I'm saying. Nobody in the fitness industry recovers [from] this sort of stupidity. Honesty, people! Can't fail!"
Subscribe and receive the latest insights on the healthy food and beverage industry.
Join 47,000+ members. Yes, it's completely free.
You May Also Like
---