'Liver King' saga: How eating meat, touting supplements led to $25M lawsuit
'Liver King' saga: How eating meat, touting supplements led to $25M lawsuit
The Liver King is accused of orchestrating a "cult-like, extreme and implausible regimented lifestyle" designed to lead followers to his Ancestral Supplements and The Fittest Ever lines of pills and powders.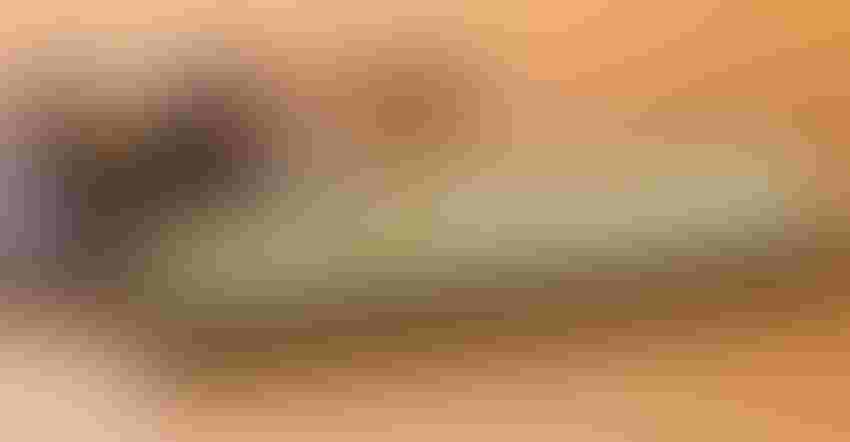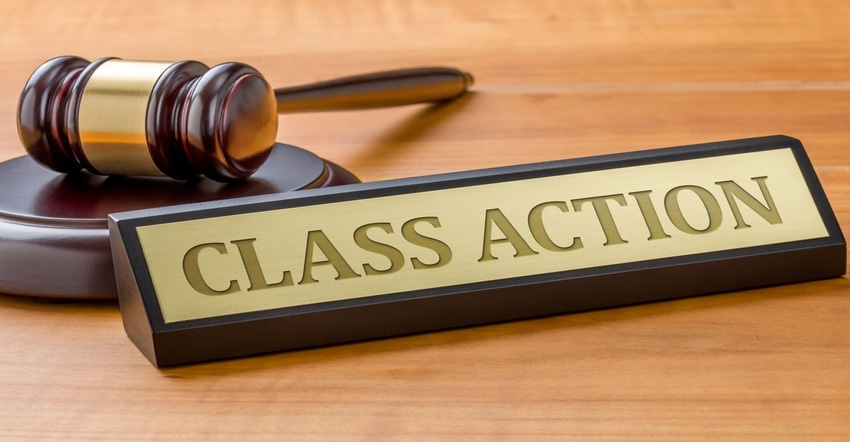 A 45-year-old social media influencer from Texas known for going shirtless while promoting the ingestion of raw meat—or, as an alternative for those who can't stomach such a practice, his own line of grass-fed ground organ supplements—has come under fire for lying about his reliance on steroids to achieve the type of physique and lifestyle he espouses.
Brian Johnson, also known as the Liver King, now faces a class action lawsuit that seeks damages of $25 million.
Filed in New York's Supreme Court on behalf of Christopher Altomare and other "vulnerable and health-conscious consumers," the 25-page suit accused Johnson of orchestrating a "cult-like, extreme and implausible regimented lifestyle" designed to lead followers to his Ancestral Supplements and The Fittest Ever lines of pills and powders. Many of Liver King's adherents bought into his claims that he built his muscular body by eating raw meat, working out outdoors and following the rest of his nine "Ancestral Tenets," the suit alleged.
But that was not the whole truth.
While Johnson had repeatedly denied in multiple interviews that he did use steroids, he confessed on Dec. 1 that he lied.
"Yes, I've done steroids and yes, I am on steroids monitored and managed by a trained hormone clinician," he said in a six-minute, obscenity-laden apology video that, as of Jan. 9, had 3.5 million views.
'The Liver King Lie'
Johnson's confession came after a fellow YouTube star, a fitness-sector watchdog known only as Derek, exposed him. In the video, called "The Liver King Lie," Derek shared emails ostensibly exchanged between Johnson and a bodybuilding coach named Vigorous Steve. Those emails discuss Johnson's hormone regimen, which the emails noted costs $11,000 per month. The emails were sent in mid-2021, not long before Johnson assumed his "Liver King" persona on TikTok.
The revelations about Johnson's steroid use garnered worldwide attention and reaction—and have so far resulted in at least one lawsuit. A recent electronic search of federal court records yielded only one federal lawsuit against Ancestral Supplements, and it is an unrelated Americans with Disabilities Act complaint subject to an "order to show cause" on Jan. 4 regarding why the suit should not be dismissed for failure to prosecute the case.
On Dec. 28, Cotter Law Group filed its class action suit in New York state court with Altomare as its named plaintiff against Johnson and his companies Ancestral Supplements and The Fittest Ever LLC. In it, Altomare's attorneys call Johnson someone "who consistently presented himself shirtless in an effort to showcase his muscular physique, portrayed himself as the epitome of health, and someone who simply encouraged consumers to adopt his proclaimed 'Ancestral Tenets.'"
However, the suit added, "in reality this was all part of defendants' marketing and advertising scheme." That's because most people would rather, for various reasons, take a supplement than eat raw organ meat, testicles and other offal, according to the complaint.
Alleged misrepresentations of 'Ancestral Tenets' benefits
But before Johnson confessed to his steroid use, people (including Altomare) continued to buy supplements in their own search for health, the suit maintained.
"Plaintiff Altomare and class members purchased the products from defendants in reliance on defendant misrepresentations, including, without exception, defendant Liver King's representations concerning the alleged benefits of adhering to the Ancestral Tenets, specifically the Eat Tenet, and would have continued to repurchase the products had not defendant Liver King's steroid use been revealed," the suit stated.
As such, Altomare—and anyone else affected who decides to join the class action case—bought more of Johnson's supplements than he otherwise would have, "demonstrating the ineffectiveness of the Ancestral Tenets, namely the Eat Tenet," according to the suit.
The suit further accused Johnson of deception and misrepresentation regarding realistic outcomes when consuming raw meat and following the Ancestral Tenets. As a result, Cotter Law Group is using New York's Deceptive Practices Act as the basis for its arguments.
Cotter Law Group asserted Johnson, Ancestral Supplements and The Fittest Ever earned over $100 million in revenue during the class period, and much of that income stemmed from New York residents and nonresidents who purchased at New York stores, or ordered for delivery into the state, products. Altomare and any other members of the class action suit, therefore, are entitled to damages exceeding $25 million, the suit alleged.
Natural Products Insider reached out to three of Johnson's companies—Ancestral Supplements LLC, The Fittest LLC and LiverKing.com—for comment on the case.
"We have not been served with any lawsuit at this point and it would not be appropriate for us to comment on pending litigation," Michael Rullan, a spokesman for Ancestral Supplements and The Fittest, said via email on Jan. 6.
As of the time of publication, Cotter Law Group had not responded to a request regarding when it planned to serve Johnson.
Johnson rose to fame after debuting his Liver King persona on social media site TikTok in August 2021. In his apology video more than a year later, Johnson responded to various media outlets' suspicions that Liver King was a premeditated effort to bring attention to his Ancestral Supplements brand. He said, "Liver King, the public figure, was an experiment to spread the message."
That message was one of people returning to so-called ancestral living, including "Eat," which calls for followers to consume liver, heart, bone marrow and pastured eggs, all in their raw form.
"We are descendants of genus Homo, the baddest mammalian predators that ever lived," the Liver King website reads. "We honor their legacy by putting back in what the modern world has left out. This is precisely why we eat like our early ancestors did: the whole animal, nose-to-tail, horns-to-hooves."
Liver King's health claims and supplements lines
Johnson, for his part, claims his ancestral, raw-meat approach eradicates autoimmune diseases, allergies, fatigue issues and more. And for people who cannot or will not eat "nose-to-tail," Johnson sells supplements.
One of his supplement brands is dubbed "King," which acording to The Fittest Ever website, "combines nature's most nutrient-dense superfoods—Testicle, Heart, Liver and Bone Marrow—to support Manhood, Virility and The Fittest version of you!" 
Ancestral Supplements include desiccated, grass-fed beef liver and other organs, and bone and marrow.
The market for such supplements is growing. Scott Dicker, market insights director for SPINS, which tracks the natural products sector, told Natural Products Insider that the organ-support supplement sales subcategory has sold around $153 million in products over the past 12 months on Amazon.
"Within that category, bovine cartilage supplements are up 35% but still just under $4 million in total sales," Dicker said via email.
That figure pales in comparison to the overall supplements market, which Nutrition Business Journal estimated would hit nearly $60 billion in 2021.
According to various media outlets, including GQ, Johnson said his businesses raked in over $100 million annually. Also in the GQ interview (prior to him going viral), Johnson said social media was not a revenue-generator for him.
It's unclear how much of his sales come from his supplement brands, including Ancestral Supplements. Johnson did not respond to an email sent to his Liver King address.
As for what's next for the Liver King, there's not much clarity on that front. His YouTube featured three new videos as of Jan. 9, none of which address Johnson's plans or the fallout from his steroid confession.
Subscribe and receive the latest insights on the healthy food and beverage industry.
Join 47,000+ members. Yes, it's completely free.
You May Also Like
---