FDA's new food leader questions support behind many dietary supplement product claims
FDA's new food leader questions support behind many dietary supplement product claims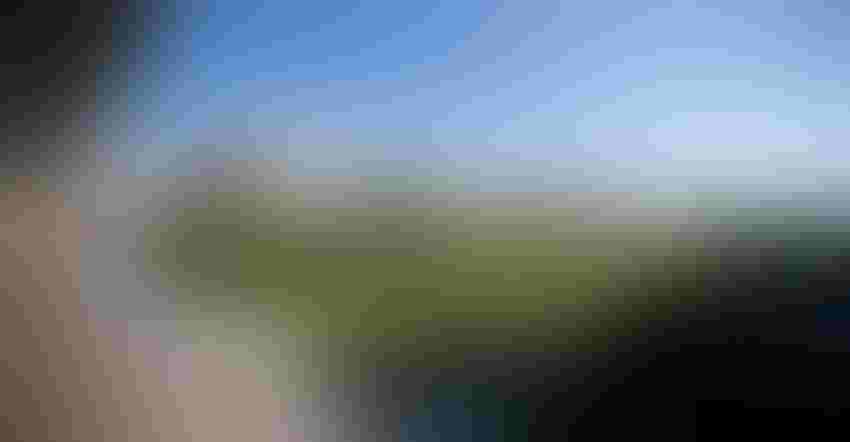 Campus of Food and Drug Administration
Photo courtesy of FDA via Flickr
The Food and Drug Administration's new deputy commissioner for human foods on Thursday addressed what he's learned so far about the challenges facing the agency in policing the dietary supplement industry.
"What I have learned is that there are a lot of claims that are made by a lot of companies for which it is not clear to us that there is always supporting data behind that," James "Jim" Jones said during a media briefing with reporters to discuss his new role and answer questions.
Natural Products Insider was among the media outlets that participated in the briefing.
"How you manage an industry the size of the dietary supplements industry, which is quite large, and it moves incredibly fast in terms of … individual product claims …is a huge challenge for us and is one that we're going to have to be very creative about how we work through," added Jones, a former Environmental Protection Agency official who will spearhead priorities for a unified human foods program.
He continued, "There is a general feeling that if you make a claim, it needs to be something you can back up. And figuring out how to make that effective is going to be very challenging for us. I think it has been very challenging."
As deputy commissioner for human foods, one of Jones' myriad new duties will be to lead the teams that will comprise the proposed Office of Food Chemical Safety, Dietary Supplements and Innovation.
He is not the only top-level FDA official who has expressed concerns over claims being made by dietary supplement brands.
"So, when I walk down the aisle, I see a lot of these structure/function claims, and I have no idea what they mean," FDA Commissioner Robert Califf, M.D., said Oct. 4 during an annual conference hosted by the Council for Responsible Nutrition (CRN). "Maybe you understand it. You'll have to explain it to me one day."
Califf acknowledged structure/function claims are permitted under the law, and "we play by the rule book." But he cited a specific structure/function claim to illustrate his point.
"The one I want to talk about is 'makes your prostate health better.' I'm a 72-year-old man. You tell me what that really means," he said. "And when you start to tell me what it means, then you have some health benefits that are measurable. So, I would love it if the industry spent more time actually measuring what the health benefits are in reliable ways."
In a blog post in February, Califf expressed hope "to see an improved framework to appropriately regulate dietary supplements during my tenure."
"This enormous industry continues to grow and it's now part of everyday life for many families," he wrote. "Dietary supplements should be required to list with the FDA and companies should be accountable for revealing what is in the supplement being sold. In the long run, we will have more information about the benefits and risks of dietary supplements as our methods of evidence generation improve, and I hope for a regulatory regime that can encourage better information for consumers to be informed about their choices."
During the briefing Thursday, a Wall Street Journal reporter asked Jones to discuss the new dietary supplement framework that his boss has outlined.
Jones, who has only been on the job less than a month, couldn't immediately answer the question.
"It's not an area that I have yet to be briefed on by my team, but it is in the queue for the next few weeks," he responded.
Like Califf, Jones also does not use dietary supplement products. But he said his wife does use them.
"I have that familiarity so I'm not sitting around criticizing her use of them," he said. "I applaud her focus on her well-being and that's the path she's chosen."
Finally, he suggested he doesn't have "any sort of bias" against such products.
Jones is tasked with overseeing a food program that faced widespread criticism in the wake of illnesses and some deaths tied to powdered infant formula.
He served on the Reagan-Udall Foundation's Independent Expert Panel that evaluated FDA's food program in 2022.
FDA on Thursday also issued a statement attributable to Jones regarding his plans to fulfill the vision for the proposed unified human foods program (HFP).
"I am committed to upholding and executing this framework guided by the principle of protecting and promoting the health and wellness of all U.S. consumers," Jones said, commenting on the HFP and new model for the Office of Regulatory Affairs outlined by Califf. "We'll start driving toward this goal by focusing our efforts on three priority areas: preventing foodborne illness, decreasing diet-related chronic disease through improved nutrition, and safeguarding the food supply through the safe use of chemicals and dietary supplements."
Subscribe and receive the latest insights on the health and nutrition industry.
Join 37,000+ members. Yes, it's completely free.
You May Also Like
---