FDA issues formal warning about probiotics administered to preterm infants
FDA issues formal warning about probiotics administered to preterm infants
FDA has posted a formal warning today about the use of probiotics with preterm infants. The notice went up after a second warning letter was sent to a company marketing a probiotic product for that use.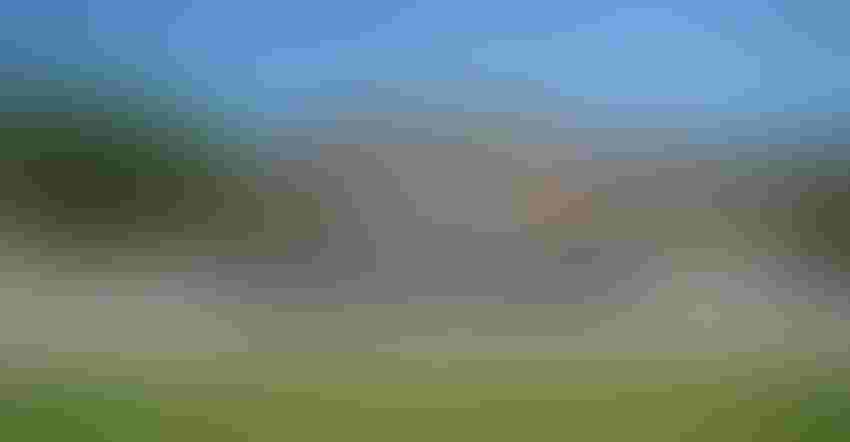 The U.S. Food and Drug Administration published a notification about the use of probiotics for preterm infants. The communication noted two warning letters that have been issued to companies, one of which followed the death of an infant.
The notice, which was posted today on FDA's website, also linked to a letter sent to healthcare providers laying out the agency's concern with the use of products containing live bacterial or yeast cells with this highly vulnerable group of patients.
The issue came to a head in late September when a case came to light of an infant that died after receiving a product that contained a strain of B. infantis. 
That strain was matched to a product manufactured by Infinant Health, Inc., which is one of the two companies that have received warning letters. The company has since recalled the particular product, branded as Evivo with MCT Oil, and it is no longer available in the U.S.
Company based on wealth of research around B. infantis
Infinant, which was founded by five scientists associated with the University of California Davis, is based on the extensive science on B. infantis and its effects on the gut health and development of a healthy immune system in infants.
B. infantis is a dominant species in the guts of breastfed babies and has been shown to feed on human milk oligosaccharides (HMOs), which are carbohydrate fractions of breast milk that are otherwise mostly undigestible by infants.
Most of the research has been done on healthy full-term infants, including this recent study by Japanese firm Morinaga on its proprietary B. infantis strain.
A 2020 review of the existing literature by Mead Johnson experts reached this conclusion: "Studies reviewed in this manuscript suggest that colonization with B. infantis might have potential beneficial effects in infants and children. B. infantis is well adapted to the infant gut, in part due to its ability to consume complex carbohydrates found in human milk (HMO)."
Use of probiotic for NEC has been studied
In addition to stimulating the development of a well-rounded gut microbiome and forming the basis of a thriving immune system, B. infantis has also shown promise in warding off necrotizing enterocolitis (NEC), an often-fatal complication for preemie babies.
A long-term, retrospective study has been done on B. infantis EVC001 at Oregon State University on that endpoint. The probiotic was used with 438 very low birth weight babies at the university's hospital in the years 2014 to 2020.
"Binfantis EVC001 administration was associated with significant reductions in the risk of NEC and NEC-related mortality. Binfantis EVC001 supplementation may be considered safe and effective for reducing morbidity and mortality in the NICU (neonatal intensive care unit)," the researchers concluded.
In some cases, products shown to do harm rather than good
Even with that research backing, FDA said it has significant safety concerns.
"The FDA is aware that certain probiotic products used in hospital settings to prevent necrotizing enterocolitis have contributed to invasive disease, including one infant death in 2023, and have been associated with more than two dozen other reported adverse events in the United States since 2018. The agency is also concerned about and is investigating reports that these products may have contributed to additional adverse events, including death, and is working to obtain the proper evidence and medical records, where possible," the notice read.
"Adverse events in any infant following the use of a probiotic are a concern to the FDA. We especially want to make clear that products containing live microorganisms may present serious risks to preterm infants in hospital settings," said Peter Marks, M.D., Ph.D., director of the FDA's Center for Biologics Evaluation and Research in a press release.
 "With today's message, we want to warn parents, caregivers and healthcare providers that if these products are used for the prevention or treatment of disease, they have not undergone the agency's rigorous premarket process to evaluate their safety, effectiveness and quality for these medical uses," he added.
Second warning letter sent to Abbott
The second company to receive a warning letter on the practice of marketing a probiotic product for use with preterm infants was Abbott Nutrition. Like Infinant, Abbott was marketing its product, Similac Probiotic Tri-Blend, which contains B. infantis (Bb-02), S. thermophilus (TH-4) and B. lactis (BB-12), for use by health care providers in a hospital setting.
Based on that intended use, FDA concluded in the warning letter that the product was an adulterated drug.
The agency concluded its public announcement by urging health care providers and caregivers to report adverse events following use of probiotics to the manufacturer, the FDA's MedWatch program and CFSAN's Adverse Event Reporting System.
Subscribe and receive the latest insights on the healthy food and beverage industry.
Join 47,000+ members. Yes, it's completely free.
You May Also Like
---