FDA commish probable nominee signals status quo for CBD
FDA commish probable nominee signals status quo for CBD
President Joe Biden is reportedly likely to nominate Robert M. Califf, M.D., to lead FDA. He would return to the role he held under the Obama administration.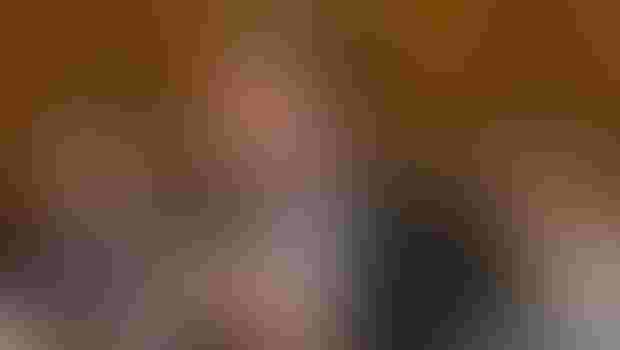 Although there has been a sea change in hemp CBD rules since Barack Obama left the White House, the Biden administration's likely pick for new FDA commissioner is the same person who served at the end of Obama's term: Dr. Robert Califf. 
Califf, M.D., was FDA commissioner from Feb. 2016 to Jan. 2017 and previously served as the agency's deputy commissioner for Medical Products and Tobacco. Prior to joining FDA, Dr. Califf was a professor of medicine and vice chancellor for clinical and translational research at Duke University.
Politico reported last week that President Joe Biden was eying Califf to lead FDA, though the publication added the White House has not finalized its decision.
If Califf is the next commissioner to lead FDA, some industry sources don't expect him to make any quick moves on bringing more clarity to the hemp world.
"There is nothing that I am aware of to suggest that Dr. Califf will be focused on suppements or CBD, in the short term at least," said Ivan Wasserman, partner at the Amin Talati Wasserman law firm, which represents a number of hemp CBD clients. "He will have his hands full with COVID-19 and supply-chain issues."
FDA's internal morale and public confidence have also taken blows over the past few years. Addressing these challenges would likely be higher up on Califf's to-do list before he gets down to supplements and CBD.
"His nomination hearings," said Wasserman, "may provide more insights on his agenda and views on supplements and other topics."
Perhaps aware of the already-announced slow dance from FDA vis a vis CBD, the Council for Responsible Nutrition (CRN) put establishing a legal pathway for hemp CBD only third on its recommended to-do list for Califf.
CRN recommended it first advocate increased funding for FDA's Office of Dietary Supplement Programs (ODSP), followed by enacting legislation to establish a mandatory product listing for supplements. The latter is no surprise coming from CRN, as it has worked for years to establish a volunteer Supplement OWL program that is a product registry after which the FDA could model its attempt.
FDA has already received more money through appropriations over the past few years.
"And done less with it," said Daniel Fabricant, Ph.D., president and CEO of the Natural Products Association (NPA). "Inspections are down. No progress on NDIs (new dietary ingredients), no progress on enforcing knock-off imports, and no progress on CBD. But that's what the American public has received."
In a Q&A from 2015 with Sen. Orrin Hatch (R-UT), now retired, Califf exhibited FDA's typically jaundiced view of dietary supplements, referring to them as "potentially harmful dietary supplements and dietary ingredients."
He noted that the agency under his stewardship was focused on monitoring adverse events and cGMPs (current good manufacturing practices).
"Over the past five years, we have emphasized inspections and enforcement of our current good manufacturing practice regulations across the entire industry, and that is helping to ensure that dietary supplements are manufactured safely," wrote Califf. "Also, we have implemented the serious adverse event reporting law for dietary supplements passed in 2007. As we receive adverse event information under this system, our ability to recognize trends and patterns in adverse events is helping us target dangerous products or categories of products.
He added: "The agency faces the challenge of having limited resources to monitor the ever-growing marketplace for potentially harmful dietary supplements and dietary ingredients."
FDA under Califf worked with state attorneys general to help regulate the supplements industry, purportedly to help the strapped agency keep on top of the market. But Fabricant believes Califf would seek to use FDA's current authorities to effectively regulate the market for dietary supplements. 
"Not to put words in anyone's mouth," said Fabricant, "still, Dr. Califf has a reputation as a sound thinker and I don't imagine would want to give the American taxpayer lip service when it comes to a regulated commodity that 70% of the country uses daily to maintain their health. Rather, he'll look for ways to use existing authorities, which are more than adequate as he clearly stated."
Subscribe and receive the latest insights on the health and nutrition industry.
Join 37,000+ members. Yes, it's completely free.
You May Also Like
---