FDA 'can't promise special enforcement preferences' for NDI master files
FDA 'can't promise special enforcement preferences' for NDI master files
NDI master files are beneficial to the dietary supplement industry, but "they won't help us overcome the challenges of enforcement," according to Steven Tave, who oversees FDA's Office of Dietary Supplement Programs.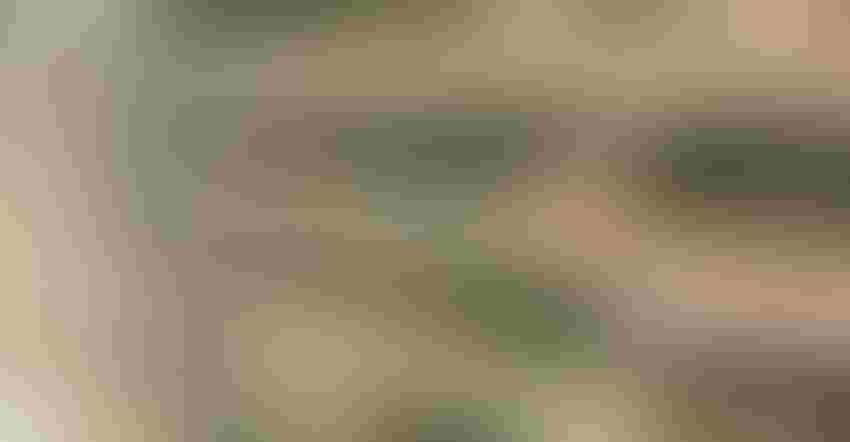 Trade groups that proposed a framework for new dietary ingredient (NDI) master files have argued the system would foster innovation in the dietary supplement industry, reduce the burdens of compliance with the law and contribute to ensuring the safety of novel ingredients.
But "the utility, and ultimate success, of the NDI-MF [master file] will depend largely on FDA's support and a strong commitment to enforcement of its proper use," according to a May 21 letter to an FDA official from the leaders of the Council for Responsible Nutrition (CRN), Consumer Healthcare Products Association (CHPA) and United Natural Products Alliance (UNPA).
Creating "a master file program without the agency's resolve and resources to enforce it, and to prosecute companies who ignore it, only perpetuates continued indifference and leaves the intellectual property of responsible and innovative companies unprotected," asserted the letter, which was addressed to Steven Tave, director of FDA's Office of Dietary Supplement Programs (ODSP).
Master files not 'cure-all'
FDA officials have reiterated their position in recent months that an NDI master file system—while a potentially valuable resource to alleviate the burden on industry—would not make it easier for the agency to enforce against supplement firms that defy the NDI notification (NDIN) requirements in the law.
"Master files can lessen the burden of compliance and … that's a good thing no matter what," Tave said in a recent interview. "But master files also aren't a cure-all, and by themselves, they won't help us overcome the challenges of enforcement."
The NDI master file concept was raised in 2016 NDI draft guidance published by FDA, as well as during a public meeting in May 2019 hosted by FDA concerning "responsible innovation in dietary supplements."
A year after the meeting, three trade organizations—CRN, CHPA and UNPA—outlined to FDA a proposed NDI master file process. First, in advance of submitting an NDIN to FDA, a manufacturer would provide the agency an NDI master file that contains certain confidential information, such as safety data or how an ingredient is manufactured. Provided the master file met FDA requirements for content and format, FDA would assign the file a number.
The holder of the master file could then authorize itself or a third party to reference the file as part of an NDIN to FDA, and a letter of authorization (LOA) would be shared with FDA and the party granted the right to reference the NDI master file.
Among the perceived benefits of the proposal: A manufacturer of a finished dietary supplement granted an LOA could reference a master file as part of an abbreviated NDIN to FDA. In theory, an abbreviated notification would alleviate the burden associated with preparing an NDIN, including the evidence required to demonstrate an NDI is reasonably expected to be safe, while protecting the intellectual property of an ingredient manufacturer that submitted the master file to FDA.
"As the finished product manufacturer, you wouldn't even have to see all the information as to how the ingredient was made," said Steve Mister, president and CEO of CRN, in an interview. "You would simply be able to rely on it because you're buying it from that [ingredient] manufacturer."
Another argument in favor of the NDI master file concept is that it would help FDA target "copycat" or "me-too" ingredients that resemble an NDI, whose identity and safety has already been reviewed by FDA. The supplier of a me-too ingredient would be required to "file a new NDI notification from scratch" and even conduct its own safety studies if the NDI master file filed by the first ingredient-maker contained confidential safety data, suggested Mister, who stressed FDA enforcement is crucial.
"If ingredient supplier No. 2 comes along and starts claiming to sell the same ingredient, FDA has to then go after them for not filing an NDI [notification]," Mister said. "They are not entitled to rely on the master file."
Mister emphasized the NDI master file concept is not just about protecting intellectual property, it supports FDA's first priority—public safety.
"The master file sets out the recipe and the safety standards for the first manufacturer, but you have no idea if the second manufacturer is making it the same way," Mister said. The NDI master file concept, he added, should make FDA officials "want to embrace this and enforce it."
'Enforcement doesn't exist precisely where compliance ends'  
FDA officials are well aware of the desire within certain factions of industry to link NDI master files to government enforcement.
"I almost get the impression that some stakeholders believe if FDA can't commit to vigorous enforcement, we shouldn't bother with master files," observed Cara Welch, Ph.D., deputy director of ODSP, during the Sept. 16 Dietary Supplements Regulatory Summit, which five trade associations hosted. "And I know everyone already knows this, but to be very clear, we can't promise special enforcement preferences or priorities to bolster a voluntary tool that was established to reduce the administrative burden of complying with the law."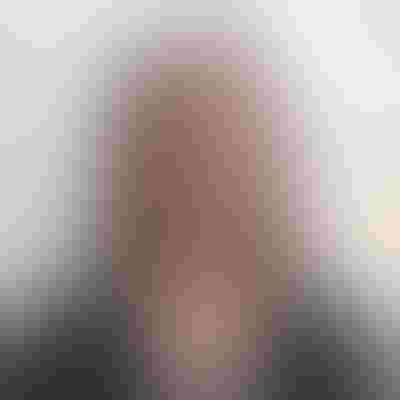 An NDI "master file system could streamline and simplify the process of submitting the required notification," she added. "But if the success of master files only occurs when it is partnered with enforcement, it seems like the system is set [up] for failure. Enforcement doesn't exist precisely where compliance ends. Rather, there [are] often gaps, as Steve [Tave] referenced earlier between compliance—when firms are submitting their required notification—and enforcement, when FDA can identify, prove and then take appropriate action to address violations."
In a recent interview, Tave articulated barriers facing FDA in identifying and proving violations of the law against firms, even with an NDI master file system in place.
"At that point, all we know is that there's some number of firms that are relying on a master file as an alternative to an NDI notification," he said. "It doesn't do anything to tell us that the other firms [not relying on a master file] are violating the law or not violating the law. Having somebody submit a master file doesn't make it illegal for everybody else not to submit a master file."
Consider the following hypothetical. An ingredient manufacturer that has successfully submitted to FDA an NDI master file and NDIN is aware of a second supplier of the same ingredient that has not submitted an NDIN and doesn't have authority to reference the master file above.
"That's a narrow universe," Tave said. "That doesn't mean supplier No. 3 isn't going to pop up, or that there are other ones … out there that even the original supplier doesn't know about.
"Second, we need to know that the ingredient is being used in dietary supplements," he added. "There are plenty of ingredients in supplements that have other lawful uses. Caffeine is a great example."
Caffeine is used in multiple FDA-regulated commodities, including supplements and conventional foods, as well as OTC and prescription drugs.
"We can't just single out a supplier and hold them to the supplement rules if there's no evidence that they're actually putting their ingredients into dietary supplements," Tave said.
If an ingredient is being used in a supplement, FDA must know whether or not it's authorized to rely on an NDI master file. "And that could potentially be tricky when you have an industry like this where you might have one company that's marketing things under multiple brands," Tave explained.
FDA also would need to determine if an ingredient is subject to the NDIN requirement in Section 413(a)(2) of the Federal Food, Drug & Cosmetic Act (FD&C), as amended by the Dietary Supplement Health and Education Act of 1994 (DSHEA). An ingredient is exempt from the notification requirement if it was marketed in the U.S. before Oct. 15, 1994.
"It's also not subject to the notification requirement if it's present in the food supply in a form that's non-chemically altered," Tave observed, "and that's a lot harder to show and harder to know when we're in a world where there are a lot of firms that view the self-GRAS [generally recognized as safe] option as an alternate to the notification requirement."
If a firm has submitted an NDIN to FDA and also completed a GRAS self-affirmation for the same ingredient, that constitutes evidence that an NDI is in the food supply, he pointed out.
"If we identify finished product dietary supplements using an ingredient that's not a licensed master file, at that point we might be able to find a finished product adulterated under Section 413," Tave said.
But he suggested FDA must rely on Section 402 of the FD&C if it has only identified a dietary ingredient—not a finished product—and wants to remove it from the market because it's adulterated.
"And 402 is a lot harder because it requires an affirmative safety showing," Tave explained. "We have to show that there's inadequate information to provide reasonable assurance that there is not a significant or unreasonable risk of illness or injury. But oftentimes, when we're dealing with an ingredient like this, the only information that we've got is an NDI notification where we haven't raised any objections," which suggests lack of any safety risk.
Under such circumstances, FDA cannot "assume … a hypothetical difference that we can't identify and [that] has a material impact on the safety because under section 402(f), we have the burden of proof on every element," Tave stated. "We would have to show it's an ingredient that's different than what we've already acknowledged, and it's different in a way that raises material questions about the safety."
'It's laughable'
Dan Fabricant, Ph.D., who previously led FDA's Division of Dietary Supplement Programs, doesn't perceive value in an NDI master file system if it's not pared with enforcement.
"We're the regulator and we're going to set up a program that has nothing to do with compliance on the taxpayer's dollar," commented Fabricant, president and CEO of the Natural Products Association (NPA), in an interview. "It's laughable."
Without enforcement, he argued, there is "absolutely no benefit" to an NDI master file.
Fabricant also doubted that an NDI master file system would make it easier for FDA to target me-too ingredients.

"We gave them that information," he said, referencing generic forms of beta-alanine produced in China, the subject of a four-part series of articles reported by Natural Products Insider. "They did nothing with it."
Another industry executive who held the same position as Fabricant at FDA expressed support for an NDI master file system.
"Based on my previous experience as director of FDA's dietary supplement program, I would have to agree with Dr. Welch that FDA cannot promise special enforcement to increase use of the master files for NDI submissions," said Bill Frankos, Ph.D., senior corporate advisor of product science, safety and compliance with Herbalife Nutrition, in an email.
Frankos said he agreed with Welch that an NDI master file system could be useful even without "special enforcement."
He said the tool would help "streamline" the process for submitting an NDI and give an ingredient developer the option to "authorize another entity to cite the data in the master file without that second entity seeing all the details of the costly confidential data in the file."
"Master files are valuable," Tave commented. "We absolutely agree, but there's a limit to what their value is. That doesn't make it negligible. That doesn't make it meaningless, but we just have to have realistic expectations."
'Valuable tool for both the industry and the agency'
Frank Jaksch Jr. is co-founder of ChromaDex Corp., which has successfully navigated the NDIN process on two separate occasions for its ingredient, Tru Niagen. He said in an interview that an NDI master file system would function as a "valuable tool for both the industry and the agency." Jaksch also called for FDA officials to enforce against companies that don't comply with the NDIN requirement "because if they don't enforce the NDIs, then I don't know how they're going to enforce, or how they would have the resources to enforce, the master file system."
Still, Jaksch maintained an NDI master file system has value on its own even without FDA enforcement. He said a master file would give a finished product manufacturer more visibility into an ingredient, including its source and specifications. Jaksch pointed out many ingredient suppliers are brokers who may source their ingredient from different manufacturers from one month to the next.
"When you're buying a Ginkgo biloba extract as an example from one ingredient supplier, next month you could buy from that same supplier, and you're not necessarily getting it from the same [ingredient] manufacturer," said Jaksch, who also serves as executive chairman of ChromaDex's board of directors. "And most likely, there's no transparency on where that material is coming from.
"A drug master file requires you to fully disclose everything associated with your source," including where it's being produced, Jaksch added.
CRN, CHPA and UNPA proposed to FDA that a holder of an NDI master file be required to submit an amendment to the file when there is any change impacting the accuracy of the information previously submitted.
'Answer to a problem that doesn't exist' 
Bob Durkin, an attorney with Arnall Golden Gregory LLP (AGG) who previously served as deputy director of ODSP under Tave, asserted an NDI master file doesn't accomplish anything that can't be achieved through business relationships.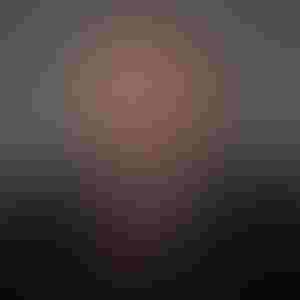 "If someone has a new dietary ingredient notification that's been acknowledged by FDA, they can contract with the person that holds that NDIN to use their ingredient," Durkin said in an interview. "There's no need to submit a notification as long as you can come to an arrangement with the NDIN holder to rely on [its] notification."
The former FDA official concluded, "This is an answer to a problem that doesn't exist."
Kevin Bell is one of Durkin's colleagues at AGG who leads the firm's patent and dietary supplements practices. In an interview, he expressed reservations that an NDI master file system would spur supplement brands to file more NDINs.
Many brands "don't want the FDA to know that much about them," said Bell, who noted sports nutrition brands often change their formulations every year. "And because the FDA wants to separate enforcement from this [master file system], it becomes—to use Steve Tave's phrase—just another paper tiger."
He added, "FDA continues to want to talk about increasing NDI submissions, but they haven't, and they're not going to because they don't enforce them."
For the NDI master file concept to work, UNPA's president, Loren Israelsen, agreed in an interview over the summer that FDA would have to "take steps" to protect its integrity.
"Companies obviously would have a right of action under that system to claim that a company is selling a product without master file recognition or authorization," he said.
The reason a drug master file has value, Durkin explained, is because the Center for Drug Evaluation and Research (CDER) will target unapproved new drugs.
"You don't have that with new dietary ingredient notifications," he said. "ODSP does not go after firms that don't do the right thing until they have an overt risk. They wait for the risk to materialize before they enforce the regulation."
Subscribe and receive the latest insights on the healthy food and beverage industry.
Join 47,000+ members. Yes, it's completely free.
You May Also Like
---