FDA leaves open possibility of NDI enforcement against Chinese-produced beta-alanine
FDA leaves open possibility of NDI enforcement against Chinese-produced beta-alanine
FDA hasn't ruled out taking enforcement action against beta-alanine, according to an agency official who oversees the Office of Dietary Supplement Programs. Editor's note: This is the final installation in a four-part series of articles on FDA enforcement of the new dietary ingredient notification requirement in U.S. law. Part three can be read here.
An FDA official responsible for overseeing the dietary supplement market has not ruled out the prospect that his agency would take enforcement action against an ingredient manufactured overseas and incorporated in sports nutrition products. But he didn't commit to such action either.
The debate whether FDA should enforce against beta-alanine manufactured in China has sparked a war of words (see sidebar below) between Tave and some industry advocates, including former FDA officials who were once charged with his duties.
People close to supplement manufacturer Natural Alternatives International Inc. (NAI) have called for FDA to enforce against Chinese-produced beta-alanine, whose identity and safety has not been vetted by the agency through a new dietary ingredient notification (NDIN). In February 2019, FDA acknowledged without objection NAI's NDIN for CarnoSyn beta-alanine.
"We've never said that we wouldn't take action here," Steven Tave, director of the Office of Dietary Supplement Programs (ODSP), said in an interview.
FDA could issue import bulletin
For example, Tave said FDA has the authority to issue an import bulletin. Such a bulletin could advise field staff to collect samples of beta-alanine for review of labels and laboratory tests, according to former FDA officials familiar with import operations. If these reviews established an appearance of a violation of law, that could prompt FDA to detain the sampled products and issue an import alert to make it easier to identify such products coming into the U.S. Ultimately, FDA could refuse admission of the products found to be violative of the law, choking off the U.S. supply of beta-alanine sourced from China.
Tave, though, stopped short of saying his agency issued an import bulletin. Import bulletins are not public, he said; and, according to an FDA regulatory procedures manual, import bulletins are generally only valid for 90 days.
"It's entirely possible in this case that we've done something that we've been asked to do, but we're just not able to say that we've done it," Tave said. "I'm not saying that we have or haven't, but that's out there."
Even if FDA issued an import bulletin, it doesn't mean the agency will eventually issue an import alert for certain beta-alanine ingredients produced in China. Products identified in an import alert on a "red list" are subject to detention without physical examination, based on FDA's determination that they appear to violate the law.
"FDA does not detain products simply because they are subject to an import bulletin," said Richard Chiang, a former FDA official, whose 13-year experience at the agency included working as a field investigator. "For FDA to legally detain an imported product, the agency must find an appearance of a violation of FDA law. FDA can detain a shipment without physical examination if the product has a history of one or more violations."
FDA hasn't said it won't issue an import alert in response to NAI's request, according to Tave. "The only fact on the record is that we haven't issued one yet," he explained.
According to FDA's response to a Freedom of Information Act (FOIA) request submitted by Natural Products Insider, the agency has not detained any products containing beta-alanine at the U.S. ports in recent years. Asked to identify such products detained between Jan. 1, 2018 and Aug. 31, 2020, a FOIA officer responded that FDA's "Office of Regulatory Affairs Division of Import Operations" could not "locate any records responsive" to the request.
People close to NAI have argued FDA should issue an import alert for beta-alanine, since Chinese manufacturers have not submitted an NDIN to FDA. The notification requirement is part of the Dietary Supplement Health and Education Act of 1994 (DSHEA), which amended the Federal Food, Drug and Cosmetic Act (FD&C).
Former ODSP official: FDA could determine if exemption applies
Tave said NAI has failed to establish beta-alanine produced in China is in violation of the law. An NDI, he explained, is exempt from the notification requirement in DSHEA if it had been present in the food supply as an article used for food in a form not chemically modified.
FDA need only show an appearance of a violation of law to detain products, some former FDA officials countered. If FDA detained a "copycat of an NDI" through an import alert, a manufacturer could get back its property by establishing its product doesn't violate the FD&C, said Robert Durkin, of counsel in the FDA and healthcare practices with the law firm Arnall Golden Gregory LLP (AGG). Durkin previously served as deputy director of ODSP under Tave. Before products enter the market, Durkin explained in a previous article for this series, manufacturers "should have a basis for knowing that their ingredient doesn't violate the Act and that their ingredient is reasonably expected to be safe."
Durkin said FDA could figure out whether the food supply exemption in Section 413(a)(1) of DSHEA applies to beta-alanine marketed in dietary supplements. In fact, FDA's own records show the agency routinely makes such determinations.
For instance, in several warning letters related to substances FDA considers NDIs subject to the notification requirement—including DMBA (1,3-Dimethylbutylamine), DMHA (1,5-Dimethylhexylamine) and Acacia rigidula—FDA concluded the ingredients were neither old dietary ingredients nor met the 413(a)(1) exemption.
"To address 413(a)(1) requires checking various databases to ascertain if there is any indication that the NDI is present in the food supply as an article used for food in a form in which the food has not been chemically altered," Durkin explained by email. "If checking these databases and depending on the results is sufficient enough to support the agency issuing a warning letter or conducting a seizure, how can it not be sufficient enough to support a detention? To the extent a party feels their product has been improperly detained, there are well-established FDA guidelines for companies to follow in making that determination." 
Asked to respond to his former colleague's remarks, Tave said AGG has neither identified specific beta-alanine-containing dietary supplements for FDA to review nor advised the agency that the beta-alanine manufactured in China is "materially different" than NAI's ingredient.
"We could do [database] searches," Tave said. "They're resource-intensive. They're time-intensive, but what would they show? They're not going to create a legal violation where we haven't seen one."
FDA has ample 'low' and 'middle-hanging fruit'  
Rick Collins is a partner in Mineola, New York, with the law firm Collins Gann McCloskey & Barry PLLC. Collins, who often counsels sports nutrition companies, said FDA could take enforcement action against beta-alanine ingredients that don't meet the food supply exemption in Section 413(a)(1). But he noted "countless products" are on the market "that could be the subject of NDI notifications or should be the subject of NDI notifications."
"In an age when marketers are making claims that their supplements will prevent or cure COVID-19, and when some CBD marketers are making disease claims right and left … there's so much low-hanging and middle-hanging fruit that by the time FDA got around to looking at beta-alanine—or many other ingredients that are not causing deaths and destruction on a widescale basis—they're probably not so worried about it," the lawyer explained via email. "But that feeds into the perception by many in industry that FDA's resources are not sufficient to go after other than the most egregious offenders."
In a letter dated Feb. 24, NAI requested FDA issue an import alert for generic forms of beta-alanine manufactured in China. Kevin Bell, a partner with AGG who wrote the letter on behalf of NAI, attached a list of companies manufacturing beta-alanine in China and exporting the ingredient to the U.S. Tave said FDA received the letter before COVID-19 materialized in the U.S., but at a time when public health agencies were already aware of the emerging global pandemic.
NAI "sent us a letter at the end of February," Tave said. "They didn't immediately get the exact response that they wanted while there's a worldwide pandemic going on. And then they ran to the press to put pressure on us."
Asked to respond to Tave's comments, Bell said it's been over 18 months since FDA acknowledged NAI's NDIN for its ingredient, CarnoSyn beta-alanine. He also pointed out NAI and its reps corresponded with FDA numerous times over a period of more than a year. But in 2020, communications cooled between FDA officials and people close to NAI.
Beginning in January, Tave, Frank Yiannas, deputy commissioner for Food Policy and Response, "and other senior FDA officials have refused to have any further meetings with us and quit returning phone calls," Bell said via email. "I believe NAI is entitled to know if FDA has taken or intends to take action and when."
Dan Fabricant, president and CEO of the Natural Products Association (NPA), also has requested FDA take action against so-called copycat ingredients to successfully notified NDINs, including beta-alanine manufactured in China. He addressed the prospect that FDA may ultimately take action against beta-alanine, as NAI requested.
"It's one thing to say government's bureaucratic," said Fabricant, who previously served as director of the Division (now "Office") of Dietary Supplement Programs, in an interview. "You're talking years here. You can do a lot in years."
FDA not aware of acute safety concerns
FDA has received many adverse event reports (AERs) linked to supplements containing beta-alanine, including CarnoSyn beta-alanine, according to FDA records obtained by Natural Products Insider. But consumers who ingested the supplements may have underlying health conditions, and products associated with AERs typically contain multiple ingredients. For example, a consumer using a GNC sports nutrition product reported in April 2015 that his "face was on fire." But according to the AER, doctors disclosed the patient was "borderline diabetic." The label disclosed the product contained well over 30 ingredients, including beta-alanine.
AER records don't prove a specific product or ingredient caused an illness, according to FDA and other experts.
"If we saw something that concerned us from a safety perspective, we would be acting as quickly as we could," Tave said, when asked about a reporter's presumption that FDA would have acted against beta-alanine if it identified a major safety concern.
He added he's not "aware of any" acute safety concerns with beta-alanine. "Based on what we have looked at, I haven't seen anything that rises to the level of a safety concern that would cause us to take action," Tave said.
NAI for years did not raise safety concerns about beta-alanine in patent infringement lawsuits against competitors that cost the company millions of dollars, according to Tave. The company only raised the issue in 2019—after obtaining its acknowledgement letter from FDA for CarnoSyn beta-alanine—and even then, NAI failed to identify a "tangible safety concern," he contended.
NAI provided "innuendo like 'genetically modified' and 'coming from China,' but never actually gave us any information about how a product was manufactured and what it is about a product that renders it unsafe," Tave said. "It's quite possible that these products are on the market lawfully."

Bell disagreed with Tave's assessment. For starters, he said a company suing for patent infringement isn't required by the U.S. Constitution to raise a safety issue. "I find it curious that Director Tave has spent so much time reviewing prior patent infringement lawsuits filed by NAI … as opposed to the job he is paid to do," Bell said.
The lawyer reiterated his previous observations in this series that FDA does not know how generic forms of beta-alanine are manufactured in China, posing risks that could lead to a health crisis. He highlighted the 1989 outbreak of eosinophilia-myalgia syndrome (EMS) among users of L-tryptophan, an amino acid sold as a supplement, and linked to a company using "recombinant technologies."
"Similar technologies deployed by Chinese firms making beta-alanine without going through the NDI process is rife with unnecessary risk," Bell cautioned.
NAI making 'corner-the-market monopoly play'
For this series of articles, Natural Products Insider reached out to several Chinese manufacturers of beta-alanine, as well as U.S. marketers of the ingredient—none of whom responded to requests for comment on the record.
A senior executive of a U.S.-based marketer of beta-alanine in supplements, who spoke on condition of anonymity, argued the ingredient isn't subject to an NDIN because it's a grandfathered substance under DSHEA. An ingredient marketed in the U.S. before Oct. 15, 1994 is not considered an NDI and presumed safe.
"You don't need to go through all that extra work with the government to do an [NDIN] when this is an old dietary ingredient clearly," the source proclaimed.
A book ("Pre-DSHEA List of Old Dietary Ingredients") developed by NPA identifies old or grandfathered dietary ingredients, but beta-alanine is not on the list. Fabricant wrote the book and compiled the list, along with an NPA colleague at the time, Corey Hilmas, a medical doctor and former FDA official who now works at KGK Science. The book, which NPA announced in December 2017, contains 850 old dietary ingredients, based on such documentation as catalogs and bills of lading, Fabricant said.
"Could there be other sources?" he asked. "Sure, but someone put it forward."
NAI is attempting to leverage federal regulations to monopolize the supply of an ingredient, according to another senior executive with a U.S.-based company that markets beta-alanine in sports nutrition products. This person only agreed to speak on condition of anonymity.
"Just looking at it from a business perspective, it seems like the typical corner-the-market monopoly play," said the executive, commenting on NAI's request for FDA enforcement action against the Chinese companies. "Basically, you can't sell this ingredient unless you come through us. And we're going to try to use the regs as our legal basis for doing so."
Bell and Fabricant countered other ingredient manufacturers are free to submit an NDIN to FDA for their beta-alanine. The senior executive, however, questioned whether Chinese manufacturers need to submit an NDIN to FDA if their ingredient is made the same way as NAI's.
"The whole purpose of the NDI process is to notify FDA of the new ingredient, show its safety and acceptable levels of use in humans," said the source, who added requiring other companies to invest in the process for the same ingredient is "nothing more than a duplicative process" if the NDI can be shown safe.
On the other hand, people close to NAI emphasized without FDA's review, there is no way to ascertain how beta-alanine is being produced in China and whether it poses potential safety concerns.
Major Chinese manufacturers of beta-alanine not inspected by FDA
FDA does conduct foreign inspections for compliance with its regulations, including cGMPs (current good manufacturing practices) applicable to dietary supplements. Based on Tave's remarks and an analysis of FDA inspection records, there is no indication the agency has identified significant problems with beta-alanine produced in China. In fact, none of the major Chinese exporters of beta-alanine have been inspected by FDA in recent years, Natural Products Insider learned through a review of FDA inspection records and U.S. import records involving beta-alanine.
Over roughly the last 2 ½ years ending Aug. 31, 2020, FDA has inspected 17 firms in China for compliance with cGMPs, according to FDA records obtained through a FOIA request. None of the inspections were conducted in the first half of 2020.
In an attachment to the Feb. 24 letter to Tave, Bell identified 24 Chinese manufacturers and exporters of beta-alanine between Feb. 1, 2019 and Jan. 31, 2020. Combined, the top three exporters alone shipped more than 1 million kilograms of beta-alanine, according to data in the attachment sourced from the PIERS TI import database—a subscription service maintained by IHS Markit. However, none of those top producers were inspected by FDA in recent years for compliance with cGMPs, FDA inspection records show.
Based on import records he reviewed, Bell only recognized one of the firms on the list, Innobio Corp. Ltd., which he said was responsible for a few imports of beta-alanine in 2016-2017. FDA inspected the firm in August 2018 and issued a document known as a Form 483 for alleged regulatory violations, according to FDA records. However, Natural Products Insider was unable to immediately obtain a list of the alleged infractions since they were issued in paper form, and the company could not be reached through its website for comment.
Tave: NAI violated the law itself  
In the last of several interviews conducted for this series of articles, Tave seemed to find irony in NAI's pleas that FDA enforce against other manufacturers of beta-alanine that have not submitted an NDIN to FDA. He said CarnoSyn beta-alanine was on the market for years before FDA received its notification from NAI.
"If you believe the legal theory that the Arnall Golden [Gregory] law firm has put forward to us, if you agree with their proposition, then their client was marketing an unlawful ingredient for multiple years," Tave said. "So either their client was engaged in prohibited behavior under the Food, Drug and Cosmetic Act—at least from 2016 and likely before until early 2019—or there's no basis for the action that they're insisting that we take right now."
Bell acknowledged that as of April 2015, NAI imported and sold CarnoSyn beta-alanine. However, he noted FDA's objection rate to NDINs at the time was immense—around 75%. Industry complained at the time "there was not enough communication or back-and-forth with the FDA," he explained.
NAI filed its NDIN with the agency in November 2018, a little over two years after FDA published its second draft NDI guidance in August 2016.
"This is not some 20 years of violating the Food, Drug and Cosmetic Act," Bell said. "There was no NDI for beta-alanine until CarnoSyn came around … [and] the FDA acknowledged it."
He dismissed the notion that NAI's request has no basis in the law. "We have an NDI," he said. "We've identified entities that the FDA doesn't even know about using speculative—at best—methods for manufacturing beta-alanine. And yet the FDA seems to fight against doing anything.
"At this point," NAI's lawyer added, "I feel there's an active fight against NDI enforcement."
'Statute ties our hands'
Tave suggested enforcing the NDIN requirement in DSHEA is a priority for his office.
"Increasing our ability to enforce the NDI provisions is definitely a focus for us," he said. "There's been a lot that we've been working on both publicly and privately behind the scenes, but the reality … is that the statute ties our hands. It's just not fair to tie both of our hands behind our back and then have people complain that we're not punching hard enough."
Tave concluded, "We're playing the hand we're dealt."
Former FDA officials clash with supplement chief over NDI enforcement
by Josh Long
In this four-part series of articles, Steven Tave, director of FDA's Office of Dietary Supplement Programs (ODSP), has come under fire for not enforcing against generic forms of beta-alanine manufactured in China, whose identity and safety has not been reviewed by FDA. Two of the people quoted frequently in this series, Robert Durkin and Dan Fabricant, were previously charged with carrying out the agency's supplement oversight duties now handled by Tave.
Durkin currently works for a law firm that has represented supplement manufacturer Natural Alternatives International Inc. (NAI), whose new dietary ingredient (NDI), CarnoSyn beta-alanine, was successfully acknowledged by FDA in 2019 after the agency reviewed its safety profile. The NDI notification (NDIN) requirement is a crucial component of the 26-year-old Dietary Supplement Health and Education Act of 1994 (DSHEA).
In an interview, Tave questioned why Durkin and Fabricant, while overseeing the market for dietary supplements, didn't enforce against so-called copycat ingredients to successfully acknowledged NDIs.
"If this is such an obvious and easy outcome, if it's so easy for us to take action against anybody as soon as one party has an NDI notification acknowledged, if it doesn't involve anyone lifting a finger, why didn't it happen during Fabricant's four-year tenure at FDA?" Tave asked. "Why didn't it happen when Durkin was here four years?"
From 2011 to 2014, Fabricant served as director of FDA's Division of Dietary Supplement Programs. Since then, he has been president and CEO of the Natural Products Association (NPA), a trade association whose board chairman, Mark LeDoux, founded NAI and is the company's CEO.
In April 2015, Durkin began serving as acting director of the Division of Dietary Supplement Programs. Following FDA's creation of an "Office of Dietary Supplement Programs," he served a stint as acting office director. After Tave came on board, Durkin became the permanent deputy director until leaving FDA in the fall of 2019 to join Arnall Golden Gregory LLP (AGG).
Tave observed Durkin and Fabricant held leadership roles at FDA's supplement division and/or office for nearly a decade after the agency published its first NDI draft guidance in 2011.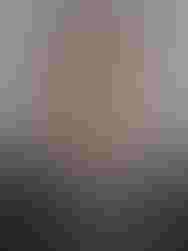 If enforcement against copycat NDIs is "straightforward" and "easy, what's their excuse for not doing it during that decade?" Tave asked, referencing Durkin and Fabricant. "You can't take both sides of the issue and now say, 'Oh, it's simple. FDA should do this.' This law has been around for 25 years. Again, we're talking about something that's never been done. There's a reason for that.
"If they were so good at their jobs and this is such an easy thing to do, one of those things can't be true," Tave added. "Either, it's not that easy, or they weren't that effective."
Asked to respond to Tave's remarks, Fabricant said, "I'll take my track record over his track record any day."
During his tenure, Fabricant explained, he issued NDI guidance in response to a mandate imposed by the Food Safety Modernization Act (FSMA). The supplement division also took actions against the sports nutrition stimulant DMAA, which culminated in litigation between FDA and Hi-Tech Pharmaceuticals Inc. And FDA moved against USPlabs LLC—a now defunct supplement manufacturer successfully prosecuted by the U.S. Department of Justice—in response to an outbreak of hepatitis linked to supplements containing potentially hepatotoxic aegeline.
Tave "hasn't faced nearly the public health threats that I faced in the office and had to handle," Fabricant said. "He has an office. I had a division."
Asked whether he considered enforcing against copycat ingredients, and if so, why he didn't, Fabricant responded FDA issued an import alert on kratom—an NDI—while he was at the agency. Unlike beta-alanine, FDA has not acknowledged an NDI notification (NDIN) for kratom.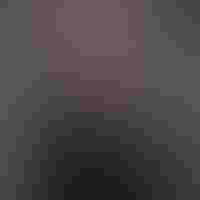 "This is a straight up-and-down violation of the law," Fabricant proclaimed, referring to the information shared with FDA regarding beta-alanine.
That's not how Tave sees it. According to him, NAI hasn't demonstrated manufacturers of beta-alanine are in violation of the law. What's more, he said, FDA has never issued "an import alert under the theory that since one ingredient received an acknowledgement without objection for a notification, everybody else is adulterated."
Fabricant suggested Tave's role is to evolve the office program.
"His job, he thinks, is to give his opinion on the statute, not to exercise the authorities he has at his disposal and find a way to make them work," he said. "As a citizen of the United States, in terms of protecting the public health, that should scare people."
Durkin also addressed Tave's remarks. He said he became acting director of the Division of Dietary Supplement Programs at a time when the program was under criticism by the media, including prominent U.S. newspapers, for failure to oversee dietary supplements.
"To make matters even worse, relationships with outside stakeholders were just about nonexistent, if not adversarial," Durkin said via email. "To be blunt, this [was] a pretty dark time for the program."
He said he was enlisted to "quickly fix a part of FDA that was failing to adequately protect the public health."
"We immediately began mending relationships with outside stakeholders and supporting enforcement actions," Durkin said, citing as examples injunctions, seizures and warning letters.
Addressing Tave's specific remarks, he rejected the idea that the action requested of FDA—specifically an import alert for forms of beta-alanine that have not been subject to an NDIN—is "easy" or "obvious." However, Durkin said "more than enough information was provided to make a decision one way or another," and he didn't "understand why it took so long for stakeholders to receive meaningful, honest feedback."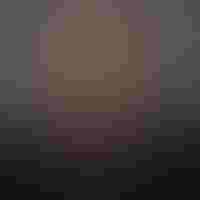 The requested import alert "should be a relatively low drain on agency resources while having the potential for dramatic and positive downstream impacts on the quality and safety of dietary supplements," Durkin concluded. "I'd like to think that if an external stakeholder brought something like this to me while I was making the decisions, that I would have done something positive with it."
Subscribe and receive the latest insights on the healthy food and beverage industry.
Join 47,000+ members. Yes, it's completely free.
You May Also Like
---