FDA Advisory Panel Recommends Approval of CBD Drug, FitLife Brands Dragged Down by GNC Woes
FDA Advisory Panel Recommends Approval of CBD Drug, FitLife Brands Dragged Down by GNC Woes
An FDA advisory committee this week unanimously recommended supporting the approval of a new drug application filed by GW Pharmaceuticals plc for Epidiolex, a CBD medicine to treat severe forms of epilepsy. Meanwhile, nutrition giant GNC's financial woes have had a trickle-down effect. Nutritional supplement provider FitLife Brands reported major inventory and purchasing changes at GNC, its biggest customer, played a primary role in worsening FitLife's fiscal year losses.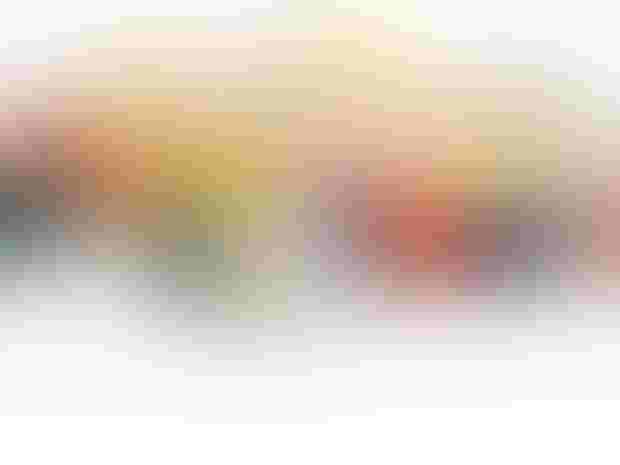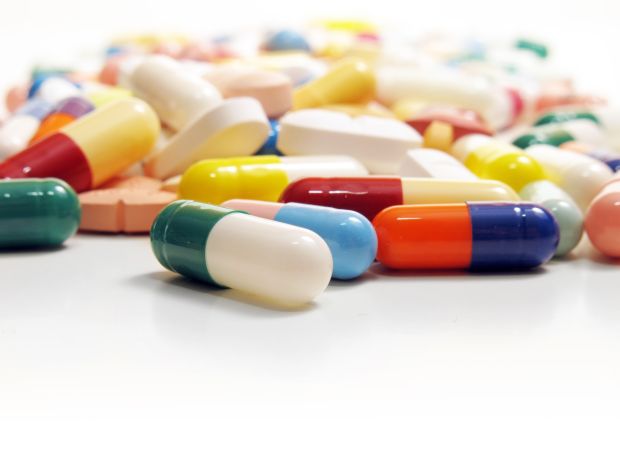 Editor's note: Below is a weekly roundup of health and nutrition developments.
FDA Advisory Committee Recommends Approval of CBD Drug
An FDA advisory committee this week unanimously recommended supporting the approval of a new drug application (NDA) filed by GW Pharmaceuticals plc for its CBD drug, Epidiolex, to treat seizures associated with Lennox-Gastaut syndrome (LGS) and Dravet syndrome.
FDA is expected to complete its review of the NDA by late June, and financial analysts anticipate GW could take the drug to market as early as fall 2018.
The advisory committee recommendation, GW said, is not binding on FDA. However, FDA considers the recommendation when deciding whether to approve a medicine.
All 13 panelists recommended Epidiolex for FDA approval.
"The panelists were impressed by the clinical data as well as anecdotal evidence from patients and caregivers on efficacy," equity analysts with Goldman Sachs said in a research note. "In addition, they were encouraged by the safety profile, noting that liver enzyme elevations are common in patients on antiepileptic drugs and can be mitigated by physician monitoring, as well as negligible abuse potential."
In a research note, Elemer Piros, Ph.D., an equity analyst with Cantor Fitzgerald, said he anticipated Epidiolex "will be approved imminently," well before the deadline (under the Prescription Drug User Fee Act) for FDA to complete its review of GW's NDA.
"On efficacy, trial results and patient perspectives were compelling, as it was evident a clear benefit has been demonstrated with Epidiolex," Piros wrote. "One patient with epilepsy reported having up to 100 seizures a day, to now being seizure free for over two years."
More than 90 percent of patients with LGS or Dravet syndrome experience multiple seizures daily, according to London-based GW.
"Physicians who treat LGS and Dravet syndrome patients struggle to reduce the sheer volume of dangerous seizures with currently available therapies," GW observed in a press release. "If approved, Epidiolex would be the first-ever FDA-approved medicine for Dravet syndrome patients."
GW's management previously revealed plans to hire around 70 sales representatives to address a group of 4,000 to 5,000 treating physicians in the United States and a smaller team of 30 reps in the five European countries, Piros noted.
CBD—short for cannabidiol—is already sold by marijuana and hemp companies throughout the country, but no drug for the molecule has been approved in the United States.
FDA has concluded CBD is excluded from the definition of a dietary supplement, and it is illegal to introduce into interstate commerce any food to which CBD has been added. Some regulatory lawyers have speculated FDA will crack down on U.S. marketers of hemp-derived CBD after Epidiolex is approved, perhaps leading to a confrontation in federal court.
GW executives, however, have suggested they will not seek to interfere with CBD products currently on the market.
"We're not looking to impact the availability of other products on the market," The Associated Press quoted GW executive Steve Schultz as saying before the FDA advisory panel meeting. "Our goal is to provide an additional option for patients and physicians who desire a purified version of CBD for treatment of seizures." Justin Gover, CEO of GW, told The Cannabist in an interview, "We don't seek to intrude on other people's business or limit other people's business."
But, in an interview this week with Natural Products INSIDER, Tim Gordon, president of the Colorado chapter of the Hemp Industries Association (HIA), suggested GW would vigorously defend its investments and intellectual property.
What are the implications of Epidiolex drug approval for the hemp industry?
"It could be drastic for companies," said Gordon, who is also president of Boulder, Colorado-based Functional Remedies.
On the other hand, he added, "It could be the proverbial wave in the ocean—in the industry—where there's just a lot of people getting thrown off their boats, and some folks surviving … kind of weathering the storm."
Gordon remained bullish on the overall outlook for the hemp-based CBD industry, predicting it will eventually be subject to rigorous oversight by FDA.
"I don't have a doubt in the world that these two industries will coexist," he said, commenting on the natural products and pharmaceutical industries.
The two CBD sectors, he added, will be "regulated differently" but "heavily regulated."
FitLife Brands FY2017 Dragged Down by GNC Woes
Nutrition giant GNC's financial woes have had a trickle-down effect. Nutritional supplement provider FitLife Brands (OTC:FTLF) reported major inventory and purchasing changes at GNC, its biggest customer, played a primary role in worsening FitLife's fiscal year top and bottom line losses.
Net revenues declined to US$17.8 million, a $7.5 million slide from the prior fiscal year. Big revenue drops per brand include iSatori, which plummeted almost 42 percent from the prior fiscal year, and Core FitLife, which sank 25 percent lower than in fiscal 2016. Net loss for fiscal 2017, ended Dec. 31, was $9.8 million, down significantly from a minor net gain of $0.4 million in fiscal 2016.
Dayton Judd, interim CEO of FitLife Brands, acknowledged his company faced significant challenges in fiscal 2017, leading to disappointing year-end results.
"That said, there are a number of noteworthy trends and developments that, we believe, will positively impact the business going forward as we strive to return to profitability and create shareholder value in 2018 and beyond," he said in a press release. "We are already beginning to see benefits from the improving financial condition of our largest customer, and look forward to continuing to work collaboratively with them in support of our mutual best interests. We remain committed to providing innovative, exclusive products to GNC franchisees. We are also exploring opportunities for growth in new channels."
Judd further noted FitLife's new relationship with BBVA Compass Bank has provided both stability and improved access to capital. Just before the end of the fiscal year, the company successfully employed its new facility with BBVA to repay all outstanding obligations to US Bank, leaving the company debt-free.
P&G Buys Merck Healthcare Including Seven Seas Vitamins
Hours before announcing modest gains for its third quarter, Proctor & Gamble disclosed this morning it was purchasing Merck KGaA's consumer health business, including the Seven Seas and Bion supplement lines, for US$4.2 billion.
The sale comes two months after a bid for the brands was abandoned by Nestle, which just posted positive results on robust pet product sales in the United States. P&G swooped in to pick up the health brands to expand its health care portfolio, which accounted for 12 percent of overall sales last year.
"Over the past few years, our health care business has delivered consistent growth and strong shareholder value creation," said Steve Bishop, group president, global health care, P&G, in a press release. "The consumer health business of Merck KGaA, Darmstadt, Germany, brings a strong set of brands, products and capabilities, and provides an attractive and complementary footprint to further fuel growth as we continue to grow our existing leading brands."
P&G noted the incoming Merck brands, which grew 6 percent over the past two years to reach $1 billion in sales, will improve its OTC geographic scale and category footprint. The acquired brands are largely sold in Europe, Latin America and Asia.
Merck acknowledged P&G has the capabilities and global reach to grow and develop these consumer health brands, and the sale allows Merck KGaA, which is independent from New Jersey-based Merck Pharmaceutical, to focus on science and technological innovation.
The acquisition will add about 3,500 workers to P&G's 95,000-member worldwide personnel, with no immediate plans for job cuts reported. The deal is expected to close by June 2019.
Study: Fatty Fish Beneficial for Cardiovascular Health
A new study showed eating fatty fish increases the size and lipid composition of HDL particles in individuals with impaired glucose metabolism; the changes are beneficial for cardiovascular health, according to a press release from the University of Eastern Finland.
In a study involving 79 Finnish men and women between the ages of 40 and 72, researchers examined the effects of camelina oil and fatty fish intake on the size and composition of cholesterol-carrying lipoproteins.
Researchers not only found eating fatty fish increased the size and lipid composition of HDL particles, they also discovered camelina oil decreased the number of harmful IDL particles, the University of Eastern Finland said.
"Both of these changes can reduce the risk of cardiovascular diseases," the press release asserted. "Eating lean fish, however, was not associated with changes in the number, size or composition of lipoprotein particles."
Josh Long and Steve Myers contributed reporting for this roundup.
Subscribe and receive the latest insights on the healthy food and beverage industry.
Join 47,000+ members. Yes, it's completely free.
You May Also Like
---