FDA Enforcement Against CBD Trade More Likely Following GW Drug Approval
FDA Enforcement Against CBD Trade More Likely Following GW Drug Approval
Some lawyers specializing in federal regulatory matters anticipate GW Pharmaceuticals plc will pressure FDA to move against the supplement industry if and once the British company obtains approval to commercialize its drug, Epidiolex.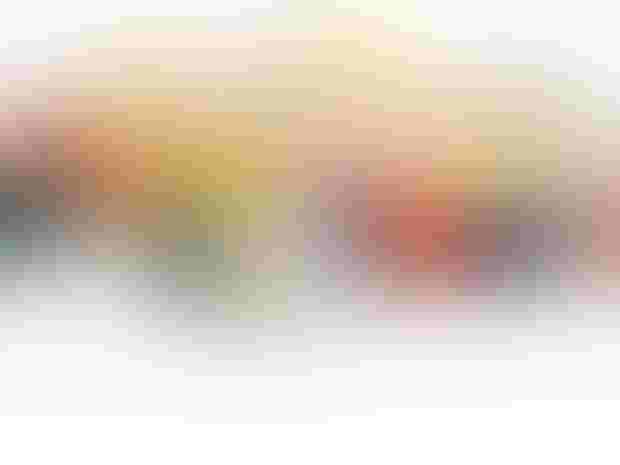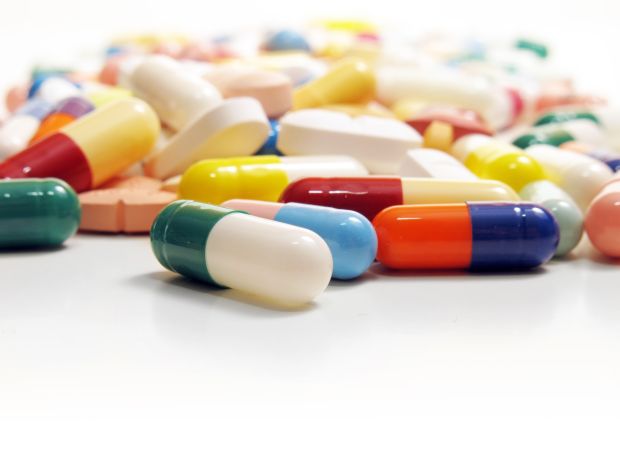 Editor's note: This is the second in a series of articles examining regulatory hurdles facing CBD producers and marketers in the dietary supplement industry, and ongoing efforts to comply with federal regulations.
Marketers and manufacturers of a dietary supplement ingredient in the United States may be running out of time before federal regulators intervene to protect a drug that is currently under investigation to treat severe forms of epilepsy.
Some lawyers specializing in federal regulatory matters anticipate GW Pharmaceuticals plc will pressure FDA to move against the supplement industry if and once the British company obtains approval to commercialize its drug, Epidiolex.
The reason?
FDA has proclaimed cannabidiol (CBD) isn't a dietary supplement ingredient at all, thanks largely to GW's current drug trials and a related exclusionary clause in the 1994 Dietary Supplement Health and Education Act (DSHEA).
"I think the market will stand as it is until GW has a commercially viable product, at which point FDA will start sampling at the border, and they will shut down the trade," said Marc Ullman, a New York-based attorney who is of counsel to Rivkin Radler LLP, in a phone interview.
Stephen Schultz, vice president of investor relations with GW (NASDAQ: GWPH), said his employer has been working on developing CBD for at least seven years since the company commenced pre-clinical work on cannabinoids, which are found in the cannabis plant.
In 2016, GW completed three Phase 3 studies of its CBD drug Epidiolex, for the treatment of seizures associated with Lennox-Gastaut syndrome and Dravet syndrome. "All three of these trials were statistically significant for the primary endpoints of the trials," Schultz said in a phone interview.
In the first Phase 3 trial for the treatment of Lennox-Gastaut syndrome, a rare form of epilepsy that begins in young children and is difficult to treat, patients taking Epidiolex during the 14-week treatment period achieved a median reduction in monthly drop seizures of 44 percent, the company announced last summer in a news release.
The results compared to a reduction of 22 percent in patients who were administered the placebo, GW noted. On average, the trial participants were taking three anti-epileptic drugs and had previously tried an average of six other medicines that were ineffective, the release indicated.
London-based GW anticipates submitting a new drug application to FDA in the first half of 2017. Todd Harrison, a lawyer in Washington who advises clients on FDA regulations, expects GW to pressure FDA, demanding removal of supplements containing CBD, if Epidiolex is approved.
"If I'm GW … I'm going to be knocking on their door, saying … 'Why aren't you getting these CBD products off the market? I've spent hundreds of millions of dollars getting a drug approved, and you're letting these supplement companies market'" an ingredient that wasn't available in the food supply before GW commenced its drug trials, said Harrison, a partner with Venable LLP, in a phone interview.
On a question and answer webpage, FDA asserted cannabidiol products are excluded from the definition of a dietary supplement under the Federal Food, Drug & Cosmetic Act (FDCA), as amended by DSHEA.
The agency reasoned CBD has been authorized for investigation as a new drug, substantial clinical investigations have been instituted, and the investigations have been made public. FDA referenced GW's clinical investigations of Epidiolex and Sativex, a separate drug that contains CBD and THC, the psychoactive ingredient in marijuana.
Despite FDA's legal opinion, myriad CBD products that are described as supplements—and therefore not subject to premarket drug approval—have sprung up on the U.S. market and are continuing to be widely sold.
Some lawyers contend FDA's position is erroneous. Garrett Graff, an associate in Denver with the Hoban Law Group, which specializes in cannabis law and has challenged a marijuana extract rule affecting CBD that was published by the Drug Enforcement Administration (DEA), argued an exception in DSHEA to the exclusionary clause applies to CBD.
"Hemp oil and cannabinoid-rich hemp oil, along with CBD specifically, was marketed prior to the GW Pharma application," he said in a podcast interview with Natural Products INSIDER.
The lawyer also disputed other aspects of FDA's conclusions.
"While the FDA claims that they have made public the substantial clinical investigations that they've conducted, according to the GW Pharma application, we … respectfully disagree with that conclusion and do not believe that those results, and the substantial nature of them, have been conducted and/or disclosed," Graff declared.
While GW's Schultz declined to comment specifically on FDA's opinion that CBD cannot be sold in a dietary supplement, he maintained patients who suffer from severe forms of epilepsy need a drug that is consistent with the "hallmarks of a medicine."
"And those hallmarks are that it doesn't vary, it's exactly the same every time the patient takes it, [and] that it's fully described for how it performs both on the safety and efficacy standpoint against a placebo," he said, "so you know what it does and what it doesn't do."
Most of the products marketed as CBD oils fail to carry such hallmarks, Schultz said, "and never will." In fact, he noted FDA tested several CBD products and discovered some didn't even contain any cannabinoids.
"So now you have a very desperate patient population and companies … taking advantage of that," he said. "That's a problem, and the FDA was established to protect the consumer, and that's exactly what they're doing."
The agency, nonetheless, hasn't moved to shut down the CBD industry, or even specific manufacturers or marketers. In 2015 and 2016, FDA issued warning letters to a select number of companies, but industry lawyers said regulators were focused largely on impermissible claims that the products could treat diseases. The most recent letters were issued in February 2016.
"If you make crazy drug claims, it's an invitation for FDA to enforce against you no matter what you're marketing," said Ullman, the regulatory lawyer.
FDA declined to specifically comment on whether it would move to take enforcement action against CBD marketers if GW obtains drug approval for Epidiolex. GW also declined to comment on whether it would ask the agency to target companies.
"When a product is in violation of the FD&C, the FDA considers many factors in deciding whether or not to initiate an enforcement action," Michael Felberbaum, an FDA spokesman, said in an emailed statement. "Those factors include, among other things, agency resources and the threat to the public health. The FDA also may consult with its federal and state partners in making decisions about whether to initiate a federal enforcement action."
Pharmanex v. FDA: Red Yeast Rice
The pharmaceutical and supplement industries have butted heads before. FDA is likely to lean on court precedent involving red yeast rice, should regulators end up in court with the CBD trade.
In 1987, Merck obtained FDA approval for its drug Mevacor for the treatment of high cholesterol and heart disease. Lovastatin is the active ingredient in the drug.
"Companies then started marketing red yeast rice for lovastatin content," Ullman recalled, "and FDA said, 'Hold on. Lovastatin is an approved drug. You can't sell lovastatin as a dietary supplement, nor can you manipulate your red yeast rice for lovastatin content.'"
On Sept. 30, 1997, FDA informed Pharmanex Inc.'s lawyer that the company's red yeast rice product, Cholestin, was an unapproved new drug and not a dietary supplement, according to a petition the company filed with FDA the following month.
FDA interpreted the FDCA as prohibiting any supplement that contains lovastatin as a constituent, the petition noted. FDA concluded Pharmanex failed to establish lovastatin was marketed as a food or supplement before the approval of Merck's drug.
Pharmanex's petition described Cholestin as a "natural dietary supplement composed entirely of red yeast rice made by the traditional Chinese method."
"Red yeast rice, which is a solid fermentation of the yeast on rice, has a documented history of food use that goes back almost a millennium," Pharmanex proclaimed.
The company asserted red yeast rice contained the natural equivalent of lovastatin, known as mevinolin, what Pharmanex described as "a substance found in nature, without manipulation such as isolation, purification and crystallization."
However, FDA reiterated in a final administrative decision that Cholestin was not a dietary supplement.
In a May 20, 1998 letter to Pharmanex's lawyer, FDA declared testing found Cholestin contained "significant levels" of lovastatin. The agency rejected the company's assertions that the product contained the equivalent natural substance, mevinolin.
FDA also found the supplement company was promoting lovastatin in its product and was intentionally boosting the lovastatin content as part of its manufacturing.
"Evidence that Pharmanex is manufacturing lovastatin consists of materials indicating that Pharmanex purposely designed a manufacturing process intended consistently to maximize and standardize levels of lovastatin in Cholestin," FDA wrote in the letter.
The controversy eventually ended up in court, where a Utah federal judge ruled in 1998 that Cholestin met the definition of a dietary supplement based on a finding that the exclusionary clause in DSHEA referenced finished drug products and not their individual constituents, such as lovastatin.
However, Pharmanex's victory was short-lived. The federal 10th Court of Appeals rejected the company's contention that a plain reading of the law demonstrated Congress' intent to exclude only finished drug products from the definition of a dietary supplement.
"To find that this clause only refers to finished drug products would be to restrict this provision so as to render it without practical application," Circuit Judge Paul Kelly wrote in a 2000 decision, reversing the lower court and remanding for further proceedings. "Under the interpretation proposed by Pharmanex, a manufacturer could identify a naturally occurring substance that was identical to or had the same pharmacological effect as the active ingredient in a prescription drug, and market it in a dietary supplement."
In 2001, federal Judge Dale Kimball ruled in favor of FDA, affirming the agency's conclusion that lovastatin was not marketed as a supplement or food prior to 1987. Kimball also rejected Pharmanex's contention that FDA was arbitrary and capricious in finding that in manufacturing and marketing Cholestin, Pharmanex was producing and marketing lovastatin.
Apparently, some supplement companies weren't deterred by, or aware of, the court ruling. In 2007, FDA warned consumers not to buy or consume three red yeast products that were promoted as dietary supplements for treating high cholesterol.
FDA testing showed the products contained lovastatin, according to FDA's news release. The products posed a health threat, the agency cautioned, because it was possible lovastatin could cause severe muscle problems, resulting in impairment of the kidneys.
Triggers for FDA Enforcement Action
The red yeast rice cases could provide a roadmap for how the agency will respond if GW receives drug approval. "Once there's a commercially viable product, GW—who will have probably invested in the neighborhood of half a billion dollars in getting their drug to market—will expect FDA to do something," Ullman said.
James Prochnow, a lawyer in Denver who specializes in regulatory affairs and litigation, addressed FDA's reluctance to take many enforcement actions against companies selling CBD.
"In my judgment, it's a matter of enforcement discretion," said Prochnow, a partner with Greenberg Traurig LLP, in a phone interview. "And I think they're exercising their discretion because there haven't been any serious injuries reported."
He also referenced the public's general interest in CBD as a health remedy.
Will FDA escalate enforcement action against the CBD industry if FDA approves GW's drug?
"It's total guess work," answered Prochnow, a former litigator with the U.S. Justice Department and staff attorney with the White House who worked on President Richard Nixon's defense team. "I think that the only reason why the actual approval of the drug … would prompt things is if the drug company itself got on the back of the FDA seriously and really prodded them along. On the other hand, we have a new administration in Washington, D.C., who may not be anxious or who may be anxious to move on this."
Will Woodlee, a partner in Washington with Kleinfeld, Kaplan & Becker LLP who has studied the regulatory issues surrounding CBD, referenced another event that could generate FDA enforcement action.
"If there's a safety issue that comes out of the marketing in one of these products, that may be the trigger that gets FDA to act and really assert its position in an enforcement context on this issue," he said in a phone interview.
Despite the muddy regulatory environment in the United States, the natural products industry is chugging along with the production and marketing of supplements containing CBD.
According to a press release from the Hemp Business Journal, the hemp-derived CBD market in the United States grew to US$90 million in 2015 for consumer sales of CBD products. The publication estimated the total U.S. CBD market will grow to a $2.1 billion market in consumer sales by 2020, with $450 million in sales deriving from hemp-based sources.
FDA enforcement actions, however, could change the market landscape.
"It is not an industry for the faint of heart," Woodlee observed. "You have to be able to accept some degree of risk because you have … issues … under the Federal Food, Drug & Cosmetic Act. You have issues at DEA. You have [a] changing administration, and so the enforcement priorities—and indeed the enforcement policies—regarding cannabis and cannabis-derived materials may change."
Subscribe and receive the latest insights on the health and nutrition industry.
Join 37,000+ members. Yes, it's completely free.
You May Also Like
---