Congress introduces bill to legalize hemp CBD supplements
Congress introduces bill to legalize hemp CBD supplements
H.R. 841 would make hemp and all its cannabinoids (except THC) subject to all the other FDA regulations as for any other dietary supplement.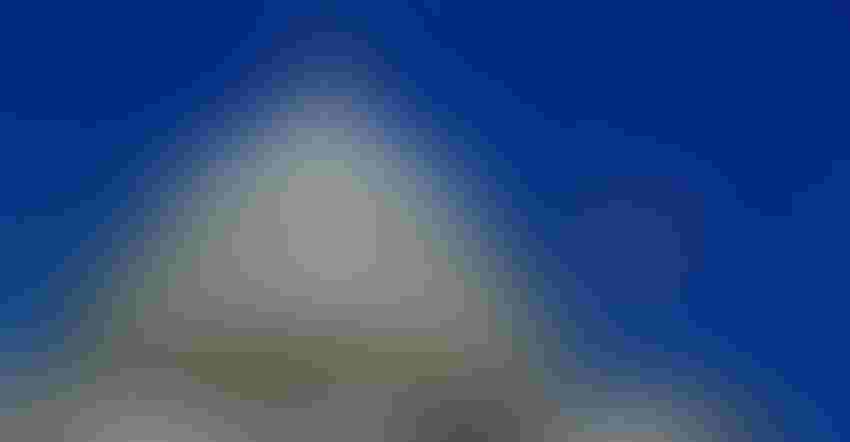 Impatient with foot-dragging by the U.S. Food and Drug Administration, Congress has re-introduced legislation to compel the regulatory agency to approve CBD—as well as all the other cannabinoids and terpenes within hemp (sans THC)—for use in dietary supplements.
The bill, H.R. 841, is called the Hemp and Hemp-Derived CBD Consumer Protection and Market Stabilization Act of 2021. It is identical to H.R. 8179, introduced in the last Congress.
Introduced by Oregon Democrat Kurt Schrader and Virginia Republican Morgan Griffith, with five Republican and 12 Democratic co-sponsors, the bill would simply make hemp subject to all the other regulations as for any other dietary supplement, subject to new dietary ingredient (NDI) filings, Good Manufacturing Practices (GMP), and labeling and marketing provisions.
It would maintain hemp's definition as a cannabis plant with less than 0.3% THC—the euphoria-inducing cannabinoid in the plant, which is solely responsible for the difference between hemp and marijuana.
The NDI aspect is a heavy lift, one that could be counted on to radically shrink the number of brands on the market. But the certainty would be a boon for companies that have the wherewithal to produce quality hemp or spend a high six figures to conduct toxicology testing. For growers who have done the tox work, the riches could be legion.
"It provides the category and all of us that play in that field a legitimate entry point into the mainstream marketplaces that have kept us at bay for years now," said Josh Hendrix, chief growth officer at Driftless Extracts and Workman's Relief. "This is a step in the right direction for sure. It's certainly not the final piece of the puzzle but a very important first step for those that are making quality products.
That sentiment is echoed by a longtime supplements trade group, the Council for Responsible Nutrition, which represents large supplements companies that offer guardrails and boundaries circumscribing the "responsible" supplements space.
Julia Gustafson, vice president of government relations for CRN, expressed frustration with the FDA, and hopes that this bill would shift the agency's thinking around hemp and hemp CBD.
"Due to continued FDA inaction," said Gustafson, "more consumers are at risk every day of unsafe or illegal products that are poorly manufactured, incorrectly labeled, or illegally deliver THC or other adulterants. Concurrently, responsible CBD companies that adhere to federal regulations and product and market safe and beneficial CBD dietary supplements are forced to share the shelf with disreputable companies that compromise public safety for profit."
Will the bill compel the FDA to act?
Concern remains for the bill's fate, as some members of Congress are seen as preferring to let the FDA take the lead. However, impatience with the FDA's position has directly led to this Congressional action.
"Reps. Schrader and Griffith have shown true leadership on this issue, and we anticipate support continuing to build as it progresses through Congress," said Jonathan Miller, General Counsel for the U.S. Hemp Roundtable, and spokesperson for a coalition of 19 groups representing hemp and supplements concerns. "The organizations working collectively to establish a trusted marketplace for ingestible hemp-derived ingredients applaud the bipartisan approach on this legislation."
The coalition, in a press release, lamented the "regulatory uncertainty" that remains about the inclusion of hemp and hemp-derived CBD into ingestible products.
CBD commerce and investment, asserted the coalition, "have resultingly been chilled, impairing job creation and economic opportunity for farmers and small businesses."
Michael McGuffin, president of the American Herbal Products Association and a coalition partner, provided clarity around the intense desire in the industry for Congress to step in now. He has long maintained that hemp and hemp CBD should simply be treated as any other botanical supplement on the market.
"There remains an absence of substantive progress on FDA's reported attention to creating a lawful pathway for CBD, and a similar lack of clarification from the agency that simple hemp products, such as tinctures and extracts, should be regulated the same as other herbal supplements," said McGuffin. "This legislation will fill those gaps, and we see it as important for ensuring that consumers will be able to find hemp and CBD products that are clearly subject to FDA's enforcement of the robust regulations that apply to all other herbal supplements."
CRN's Gustafson hopes this bill will jump-start the FDA's efforts, focusing its attention on the goal of expanding consumer access to hemp CBD and other cannabinoids and terpenes.
"We call on FDA to constructively engage with the bill sponsors and other stakeholders to address any reservations it may have and to help craft legislation that protects public health while fostering a new category of supplements."
The U.S. Hemp Roundtable has built a portal where interested parties can contact their Congressional representatives and encourage them to co-sponsor and otherwise support the bill's passage.
The coalition of 18 groups supporting this bill includes the U.S. Hemp Roundtable, American Herbal Products Association (AHPA), Alliance for Natural Health, Citizens for United Health, Consumer Healthcare Products Association (CHPA), Council for Responsible Nutrition (CRN), Hemp Alliance of Tennessee, Hemp Industries Association (HIA), Midwest Hemp Council, National Cannabis Industry Association (NCIA), National Association of State Departments of Agriculture (NASDA), National Grocers Association, Texas Hemp Coalition, United Natural Products Alliance (UNPA), U.S. Hemp Authority, U.S. Hemp Building Association, Wisconsin Hemp Alliance, and We Are For Better Alternatives (WAFBA).
Subscribe and receive the latest insights on the healthy food and beverage industry.
Join 47,000+ members. Yes, it's completely free.
You May Also Like
---