Class action attorneys target "ethyl esters" in fish oil products
Class action attorneys target "ethyl esters" in fish oil products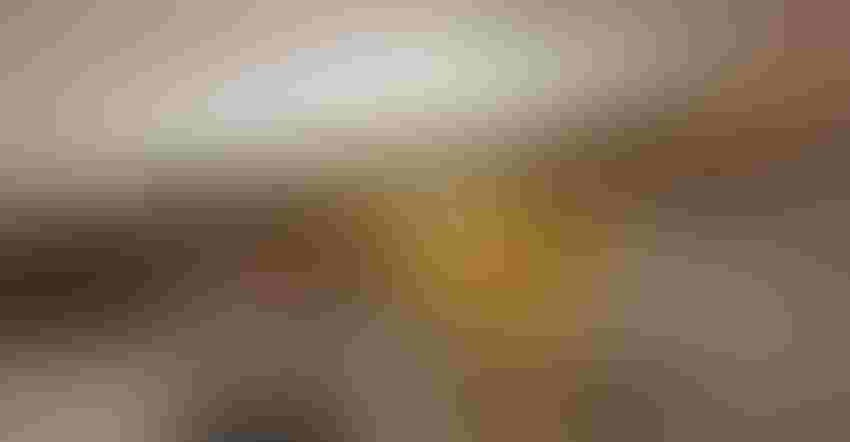 Four putative class action lawsuits pending in U.S. district courts allege American consumers of dietary supplement products labeled as "fish oil" have been misled.
The dietary supplement products—one of the lawsuits alleges—are not "fish oil" but rather "omega-3 fatty acid ethyl esters" thanks to a chemical process that converts "natural fish oil" into "a synthesized product that does not otherwise exist in nature."
Nature's Bounty Inc. and The Bountiful Co., whose core brands were acquired last year by Nestlé Health Science, are among those accused of making deceptive and misleading representations on dietary supplement product labels, in violation of state consumer protection statutes.
In a motion to dismiss a lawsuit in the U.S. District Court for the Eastern District of New York, Nature's Bounty and The Bountiful Co. deny the labeling of "Nature's Bounty 1400 mg Fish Oil" is misleading. They further contend plaintiffs' claims are preempted because the label complies with federal law.
"Contrary to the commonsense conclusion that the common or usual name for a supplement derived from the oil of fish is 'fish oil,' plaintiffs baldly assert the 'universally recognized' common or usual name of the Product is 'Fatty Acid Ethyl Ester," attorneys William Delgado and Megan O'Neill wrote on behalf of Nature's Bounty and The Bountiful Co., in a memorandum supporting their motion to dismiss the lawsuit.
Plaintiffs failed to "identify a single dietary supplement product with that name, even though '[t]he majority of concentrated EPA and DHA products available to consumers today are in the ethyl ester form[.],'" Delgado and O'Neill added, quoting a 2007 paper authored by Duffy MacKay, a naturopathic doctor who is now senior vice president of dietary supplements with the Consumer Healthcare Products Association (CHPA). "This is unsurprising because the FDA has instructed food and supplement manufacturers to avoid such hyper-technical terms."
The process of esterification enables Nature's Bounty to offer greater concentrations of omega-3 fatty acids while removing harmful mercury, according to defense lawyers.
"As a result of esterification, the fatty acids in the product exist in their 'ethyl ester' forms, rather than their 'triglyceride' forms," Delgado and O'Neill stated in their memo. "Not only do consumers receive the same health benefits from omega-3 fatty acids in ethyl ester and triglyceride forms, the product's label also expressly discloses fatty acids in the supplement are present 'As Ethyl Esters.'"
In a court document, plaintiffs' attorneys Michael Braun and Maia Kats countered a chemical process entirely eliminates the "hallmarks of fish oil," namely EPA (eicosapentaenoic acid) and DHA (docosahexaenoic acid). They described the "trans-esterification" process as "a separate and distinct undertaking by manufacturers to convert fish waste into profit" rather than another "processing step" in the manufacturing of fish oil.
Braun and Kats argued "there is no such thing as 'esterified fish oil' because fish oil, as a natural product, by definition cannot be esterified," and they said authorities that issue monographs identify and define fatty acid ethyl esters "as distinct substances with unique names, each of which specifically incorporates reference to being an 'ethyl ester.'"
The defendants' motion to dismiss has been fully briefed and is awaiting a ruling by Judge Joanna Seybert. Another federal judge in the Northern District of California must decide a motion to dismiss a putative class lawsuit filed against Mimi's Rock Corp. involving a fish oil dietary supplement product.
The lawsuit against Mimi's Rock Corp. was spearheaded by Braun, a Los Angeles-based attorney with the firm Kuzyk Law LLP. He and others also filed a similar complaint in the Central District of California against International Vitamin Corp. and Nutra Manufacturing LLC.
In the latter complaint, which involved "GNC Triple Strength Fish Oil," Judge Josephine Stanton in December granted a motion to compel arbitration, and she dismissed without prejudice the class-wide claims brought by the named plaintiff, John Gatto.
Although GNC was not named as a defendant in the lawsuit, Stanton held Gatto was bound by an arbitration agreement based on the terms of a myGNC Rewards Program he agreed to. The judge also found International Vitamin Corp. and Nutra Manufacturing had the right to enforce the arbitration agreement considering their ties to GNC. For instance, GNC and Nutra Manufacturing were parties to a supply agreement under which Nutra Manufacturing would furnish GNC's private label products, Stanton noted.
A fourth lawsuit was filed in November by New York-based attorney Spencer Sheehan in the U.S. District Court for the Southern District of New York against The Stop & Shop Supermarket Company LLC. It involves "High Potency Fish Oil" under the Nature's Promise brand.
Judge Nelson Roman has given Stop & Shop until April 25 to file an answer.
"Fish oil is an important product and consumers should get what they expect," Sheehan said in an email.
None of the other parties in the fish oil lawsuits or their attorneys immediately responded to requests for comment from Natural Products Insider. GNC also did not immediately return an email.
The class action lawsuits don't represent the first time fish oil products containing ethyl esters have been the subject of a significant dispute.
In 2017, Amarin Pharma requested an investigation by the U.S. International Trade Commission (ITC) of what it called "synthetically produced omega-3 products" being promoted as dietary supplements. Amarin alleged products containing purified EPA in ethyl ester form (E-EPA) were precluded from being sold in dietary supplements because E-EPA was first studied as a drug in the mid-1980s, and it was not marketed previously as a food or supplement.
The ITC declined to open an investigation. In a letter denying the request, an ITC official noted, in part, that FDA is tasked with administering the Federal Food, Drug & Cosmetic Act (FDCA).
FDA had asked the ITC to refrain from opening an investigation because it hasn't determined whether the products subject to Amarin's complaint were drugs or dietary supplements. The agency also asserted Amarin had no private right of action under the FDCA.
Subscribe and receive the latest insights on the healthy food and beverage industry.
Join 47,000+ members. Yes, it's completely free.
You May Also Like
---