Amarin Pharma Attacks Omega-3 Fish Oil Industry
Amarin Pharma Attacks Omega-3 Fish Oil Industry
Amarin's grievance before the U.S. International Trade Commission symbolizes the occasional bitter turf wars between the pharmaceutical and dietary supplement industries.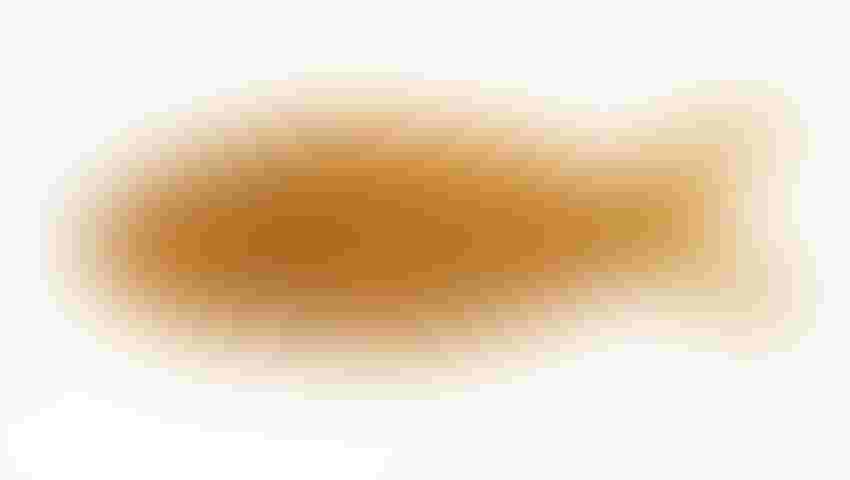 A pharmaceutical company has launched a broad attack on the fish oil industry in a complaint filed with the U.S. International Trade Commission (USITC), an independent quasi-judicial federal agency.
The USITC must decide whether to open an investigation into the importation or sale in the United States of what Amarin Pharma called "synthetically produced omega-3 products" being promoted as dietary supplements.
In a 105-page complaint filed on Aug. 30 with USITC, Amarin Pharma Inc. and Amarin Pharmaceuticals Ireland Ltd. alleged the products are unapproved new drugs under the Federal Food, Drug & Cosmetic Act (FDCA). Therefore, the false labeling of the products, Amarin asserted, constitutes an unfair act or method of competition under Section 337 of the Tariff Act of 1930 because the acts violate the Lanham Act and standards the FDCA established.
Companies named in Amarin's complaint hail from various countries around the globe, including China, Norway, Peru, the Netherlands and the United States. Many are prominent players in the dietary supplement industry, including DSM Nutritional Products, J.R. Carlson Laboratories Inc., Nature's Bounty, Nordic Naturals and Pharmavite LLC.
"This is an industry-wide issue impacting many companies within the sector, including fish oil manufacturers and companies marketing and distributing dietary supplement products," said Jennifer Ward, corporate communications coordinator with U.K.-based Croda International Plc, in an email to Natural Products Insider. 
Croda Europe Ltd. and Croda Inc. are among the 18 proposed respondents named in Amarin's complaint. Ward said Croda was consulting with the Global Organization for EPA and DHA Omega-3s (GOED) and working with its legal counsel to respond to the complaint.
GOED and several proposed respondents named in the complaint either declined comment or didn't respond to requests for comment.
Among other relief, Amarin is seeking an order excluding from entry into the United States the "synthetically produced omega-3 products."
Peg O'Laughlin, a USITC spokeswoman, declined to comment on the complaint filed by Amarin.
Generally, USITC will determine within 30 days whether to commence an investigation. If the agency votes to initiate a probe against the fish oil companies, it will announce the decision in a press release.
Amarin's grievance symbolizes the occasional bitter turf wars between the pharmaceutical and dietary supplement industries.
In July 2012, Amarin's drug Vascepa received FDA approval in the United States for use as an adjunct to diet to reduce triglyceride levels in adult patients with severe hypertriglyceridemia, a condition commonly found in patients with coronary heart disease.
As is typical of pharmaceutical companies that introduce a new drug, Amarin noted, Vascepa has compiled heavy losses. But the respondents' unfair practices, Amarin asserted, have exacerbated the losses—diminishing its market share and contributing to "lost profits and to the price erosion of Vascepa."
At issue: the legality of omega-3 products predominantly containing eicosapentaenoic acid (EPA) in either ethyl ester or re-esterified form.
The products don't meet the definition of a dietary ingredient and are unapproved new drugs, Amarin alleged. The USITC complaint further argued products containing purified EPA in ethyl ester form (E-EPA) are precluded from being sold in dietary supplements because E-EPA was first studied as a drug in the mid-1980s, and it was not marketed previously as a food or supplement.
Vascepa contains purified E-EPA.
"To adequately protect investment in drug development and the resulting innovation, E-EPA, which gained recognition in the marketplace as a 'new drug' … cannot be marketed as, or incorporated into, 'dietary supplements,'" King & Spalding LLP lawyers representing Amarin wrote in the complaint.
Duffy MacKay, senior vice president of scientific and regulatory affairs with the Council for Responsible Nutrition (CRN), a trade association representing the dietary supplement industry, said the omega-3 products containing EPA in the forms subject to Amarin's complaint have been on the market for many years.
When MacKay was an employee with Nordic Naturals a decade ago, the company sold re-esterified triglycerides, and he said the competition was selling omega-3 products in ethyl ester form.
Ethyl esters have been in the human diet for decades, according to Nordic Naturals. But what does the process entail, what are the benefits for fish oil companies, and how could it impact the legality of the products?
Generally, 30 percent of fish oil by weight is comprised of certain omega-3 fatty acids, such as EPA and docosahexaenoic acid (DHA), according to Amarin. The rest of the oil is made up of other constituents, such as saturated fat and other omega-3 fatty acids, the biopharmaceutical company said.
Triglycerides—the omega-3 fats present naturally in fish—are comprised of three fatty acids attached to a glycerol backbone, according to Ascenta Health Ltd., a manufacturer of natural health products.
To increase concentrations of EPA or DHA beyond levels found naturally in fish, the fatty acids are removed from the backbone of the triglyceride fish oil. As Nordic Naturals explained in a 2011 presentation, ethanol is added to the oil to separate the backbone and stabilize the molecule, creating ethyl ester fatty acids. Then, unwanted fatty acids are removed and replaced with DHA and/or EPA.
MacKay described the process as "very basic chemistry."
"I would stand up in court any day and explain till I was blue in the face that ethyl ester EPA is a dietary ingredient," he said in a phone interview. "It's ludicrous to argue it isn't.
"Now whether they [Amarin] have first-to-market rights or some kind of patent protection, that's a whole different story," MacKay acknowledged. "But the idea that it's not a dietary ingredient is just a no-win situation."
As Ascenta Health explained on its website, re-esterified triglycerides refers to the process called glycerolysis in which the use of enzymes "re-esterify the fatty acids back onto a glycerol backbone, creating triglyceride oil." The oils, the company noted, "have identical structures to natural triglycerides but with higher concentrations of the desired fatty acids, EPA and DHA."
MacKay contended FDA—the agency regulating dietary supplements—doesn't have a problem with omega-3 products containing EPA in either ethyl ester or re-esterified form.
"There is no problem … FDA is well aware of these products and ingredients," he said.
Nordic Naturals, which was founded in 1995 and distributes fish oil in more than 35 countries, told Natural Products Insider that Amarin's complaint had no merit.
"Should an investigation be initiated, we will fully cooperate and supply any information requested," the company said in an emailed statement. "We are extremely confident that we will prevail in this matter."
Amarin did not respond to a request for an interview.
Kurt Karst, a director with the law firm Hyman, Phelps & McNamara P.C., said Amarin has been aggressive in litigation and even prevailed against FDA after the agency denied Amarin a period of marketing exclusivity for Vascepa.
"For a small company, they have certainly wielded a big stick and have made a big impression in the food and drug law space," Karst said in an interview. "And I think their latest complaint filed with the [USITC] certainly continues that trend."
Many of the issues raised in Amarin's complaint are ones often decided by FDA, such as what qualifies as a dietary ingredient under the FDCA and whether a product is an unapproved new drug.
It's unclear whether Amarin sought relief with FDA.
"Although Section 337 and the Lanham Act are both designed to protect commercial interests against unfair methods of competition by authorizing private parties to sue competitors—they can also indirectly protect the public, particularly where FDA and other government entities have not acted, or have not acted to the full extent of their authority," Amarin's complaint stated. "Given the government's limited resources, it simply cannot pursue all deceptively labeled and deceptively promoted products."
FDA did not comment for this article whether Amarin has filed a petition or other grievance with FDA regarding the allegations in Amarin's USITC complaint, or whether FDA has taken any position on the legality of omega-3 products predominantly comprised of EPA in either ethyl ester or re-esterified form.
Corinne Newhart, an FDA spokeswoman, cited the agency's policy to not comment on pending litigation.
MacKay of CRN argued FDA—rather than USITC—is the appropriate agency to resolve the issues raised in Amarin's complaint.
"This is in FDA's jurisdiction," he said. "If there's one expert, if there's one government body that needs to make a determination of whether this ingredient is an appropriate dietary ingredient or if in fact it's a drug, that would be FDA."
But in a brief to demonstrate USITC has jurisdiction over the allegations in the complaint, Amarin argued, for example, that it could bring a claim under the Lanham Act. It cited a landmark 2014 court decision involving POM Wonderful LLC and Coca-Cola Co. The U.S. Supreme Court held competitors have the right to bring a Lanham Act claim challenging food and beverage labels regulated by the FDCA.
"The synthetically produced omega-3 products are labeled as 'dietary supplements,' or are intended for use in 'dietary supplements,' such that FDA and potential customers are tricked into believing that these products in fact meet the definition of 'dietary supplement' in the FDCA … even though that is not the case," Amarin declared in its brief. "Like the beverage at issue in POM Wonderful, the purported 'dietary supplements' at issue here are sold without FDA premarket review."
Subscribe and receive the latest insights on the healthy food and beverage industry.
Join 47,000+ members. Yes, it's completely free.
You May Also Like
---