Citizen Petition filed to legalize CBD
Citizen Petition filed to legalize CBD
Council for Responsible Nutrition uses a pharma tactic to compel the FDA to act on hemp CBD.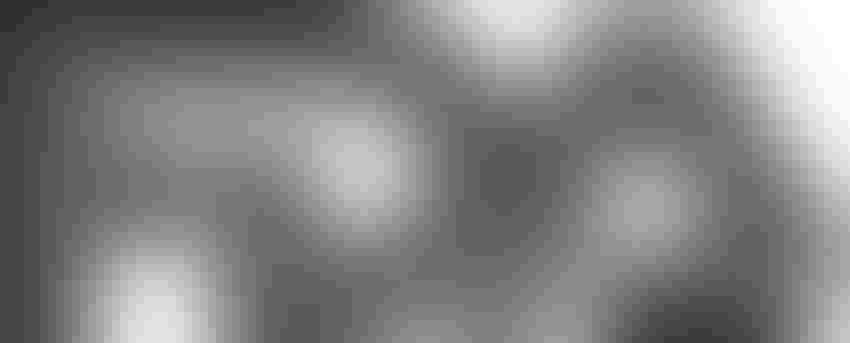 Using a tactic generally used by pharmaceutical companies to delay the entry of generic drugs into the marketplace, the Council for Responsible Nutrition filed an 11-page FDA citizen petition to urge the FDA to allow hemp CBD on the market in supplements.
CRN's petition formally calls on FDA to exercise the statutory discretion provided to it in the Federal Food, Drug & Cosmetic Act (FDCA) that would allow hemp CBD to be marketed as a dietary supplement and to impose the regulatory requirements and restrictions that apply to supplements to this new legal category of CBD dietary supplements.
CRN's efforts are part of a larger skirmish that attempts to get some federal action to bring certainty to the hemp CBD space.
"CRN is disappointed in FDA's lack of forward movement with respect to regulating CBD, as we have called on the agency repeatedly to address this regulatory gap," said Steve Mister, president and CEO of CRN. "With this citizen's petition, CRN is urging the agency to take action by providing a legal pathway to market for responsible companies, to enforce existing dietary supplement requirements for companies already marketing CBD as dietary supplements, and above all else, to ensure consumer safety to the 20 million Americans who take CBD dietary supplements.
CRN's citizen petition specifically requests the FDA to:
Exercise FDA's statutory authority and discretion under 21 U.S.C. § 321(ff)(3)(B). This provision of the FDCA creates a general presumption against the lawful marketing of an ingredient in a supplement if it was first marketed as a drug or was first studied in substantive clinical investigations as a drug. This is known as the "exclusionary rule." However, the statute permits FDA, in its discretion, to establish a regulation under which hemp-derived CBD may be legally marketed as a dietary ingredient.

Provide guidance to clarify when a substance is considered "an article" as that term is used in 21 U.S.C. § 321(ff)(3)(B). "FDA's reluctance to provide clarity on this definition has led to confusion among consumers and industry alike," said Mister, "and may be preventing firms from filing new dietary ingredient (NDI) notifications for hemp-derived products that would not be subject to the exclusion provision of section 321(ff)(3)(B) anyway." The article that the FDA approved was for GW Pharmceuticals' Epidiolex brand CBD islate, which is close to 99 percent pure. This is very different than most hemp CBD supplements on the market today.

Enforce existing dietary supplement regulations with respect to CBD-containing products being marketed as dietary supplements.
"While dangerous products do not represent the majority of the CBD supplement space, some products on the market do pose risks to consumers because they are poorly manufactured, improperly labeled or illegally deliver adulterants," said Mister. "At the same time, responsible CBD companies that do comply with the well-developed body of law and regulations governing dietary supplements and that produce beneficial products must compete with companies that repeatedly cut corners, skirt the law and take advantage of FDA's lack of regulatory oversight. Once FDA allows a legal pathway to market for CBD dietary supplements, the agency can begin enforcing existing regulations for dietary supplements and take enforcement action against companies that do not comply with those federal requirements."
This is a similar tune that CRN has been playing vis a vis the FDA with the larger supplements industry. Problems exist there, too, especially in the notorious categories of sexual aid, sports performance and weight loss. Here, all too often are found ingredient adulteration or contamination, as well as general quality-control issues.
"Over one year has passed since FDA held its public meeting to better understand hemp-derived substances, including CBD, and how they should be regulated," said Mister. "During this time, consumer interest has grown, sales have increased, and product innovation has expanded, all while FDA has taken no substantial steps towards legalizing the ingredient.
"It is critical that FDA acts immediately for the benefit of the agency, industry, retailers, and most importantly, consumers," he concluded. "
Numerous states are already moving to protect their own citizens with state-based requirements and restrictions that further encumber the likelihood of a single, federally uniform CBD marketplace, noted Mister, while a growing number of consumer class-action lawsuits being brought against CBD manufacturers, distributors, and retailers, further muddy the legal status of CBD.
"FDA has ample safety data in front of it to act," said Mister. "The agency must act quickly so it can effectively remove unsafe or illegal products and ingredients from the market and protect consumers and responsible companies in the space."
Subscribe and receive the latest insights on the healthy food and beverage industry.
Join 47,000+ members. Yes, it's completely free.
You May Also Like
---