Bodybuilding 'supplements' containing SARMs target of criminal prosecutions
Bodybuilding 'supplements' containing SARMs target of criminal prosecutions
An assistant U.S. attorney has prosecuted several cases in the Western District of Virginia relating to the sale of illegal products marketed as 'dietary supplements' to the bodybuilding and fitness communities. In a recent sentencing memo, prosecutors wrote, "Steroids cases—whether they involve SARMs or anabolic steroids—are every bit as prevalent today as they were five years ago."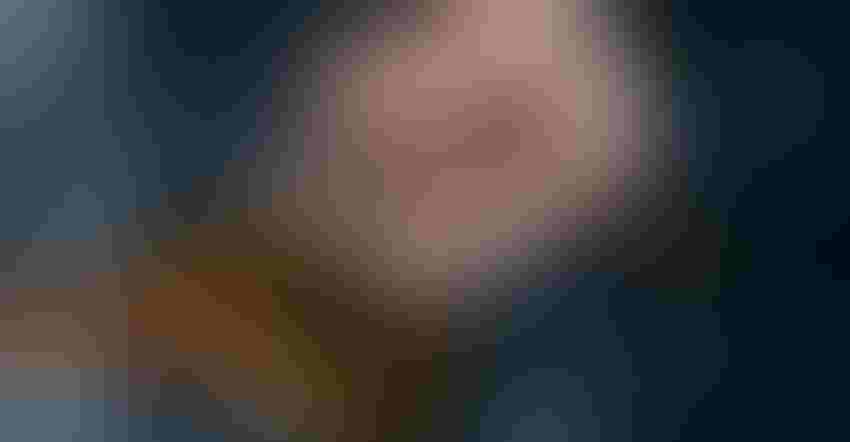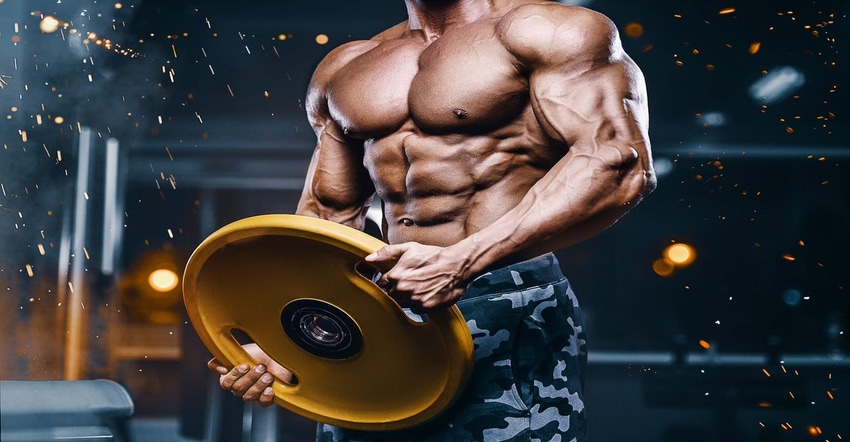 The owner of a supplement company who sold steroids was recently sentenced to prison in the Western District of Virginia, where several other people have been prosecuted for engaging in similar crimes.
Thirty-seven-year-old John F. Cochcroft began producing "actual steroids" after his primary buyer stopped purchasing steroid-like substances known as SARMs (selective androgen receptor modulators), according to prosecutors' sentencing memorandum filed in August.
In May, Cochcroft, of Lexington, South Carolina, pleaded guilty to one count of introduction of a new drug into interstate commerce with the intent to defraud and mislead and one count of manufacturing and possessing with the intent to distribute and distributing anabolic steroids. He also agreed to pay a forfeiture money judgment of $200,000 regarding proceeds from his sales of the illegal products, according to the U.S. Department of Justice (DOJ) in an Aug. 29 press release announcing Cochcroft's sentence.
"Cochcroft and his company placed public health at risk by unlawfully distributing unapproved drugs that have been linked to life-threatening conditions," U.S. Attorney Christopher R. Kavanaugh said in the release. "Marketing and distributing unapproved drugs is not only dangerous, but a federal crime."
U.S. District Judge James P. Jones sentenced Cochcroft to one year and one day of prison. He is not presently in the custody of the Federal Bureau of Prisons, according to BOP records.
To defraud and mislead consumers and the government, Cochcroft used various addresses with fake business names, worked with Chinese suppliers to mislabel drug products and knowingly neglected to seek approval for the products, DOJ alleged. The government also offered evidence that Cochcroft ridiculed the agency that oversees the market for dietary supplements, drugs and other commodities.
"Who cares about the FDA," prosecutors quoted Cochcroft as saying in a message. "I buy steroids which are way worse criminal charges haha … I'll find someone that can get it."
In the sentencing memo, prosecutors shared photos of an unkempt room showing Cochcroft's unregistered manufacturing facility.

"The shameful condition of Mr. Cochcroft's facility is a damning fact this court should not ignore," prosecutors wrote in their 18-page memorandum. "Unregistered drug manufacturers are not merely violators of obscure technical violations. The FDA regulates the sale of drug products to ensure that they have the strength, quality and purity characteristics they claim to have … Even if Mr. Cochcroft is correct to cite a 2007 study to support that his products likely went only to weightlifters and fitness consumers, Mr. Cochcroft still allowed his greed to put them at risk of serious injury."
Cochcroft admitted some of his products marketed as dietary supplements to the bodybuilding and fitness communities contained ostarine, a synthetic-like steroid known as a SARM, according to DOJ's news release. Individuals who have taken products containing SARMs have suffered life-threatening reactions, including liver toxicity, FDA warned in 2017.
SARMs also could increase the risk of heart attack and stroke, and their long-term effects on the body are unknown, noted FDA, whose 2017 pronouncements followed a batch of warning letters to sports nutrition firms marketing SARMs.
Cochcroft is only the latest defendant to be sentenced in the Western District of Virginia in connection with the sale of unlawful products being marketed as supplements. Brian Michael Parks of Apex, North Carolina, and MedFitRX Inc—now known as MedFit Sarmacuticals Inc., a sport supplements company—was sentenced in February to one day and one year in prison after pleading guilty to introducing unapproved new drugs into interstate commerce.
Cochcroft manufactured illegal products for Parks that Parks sold and distributed. Parks' criminal sentence, however, did not deter Cochcroft from continuing to engage in illegal conduct, according to the U.S. government.
"Unlike Mr. Cochcroft, Parks did not plead to manufacturing and distributing anabolic steroids, and—crucially—Parks was serving his sentence during the time the government executed a search warrant on Mr. Cochcroft's facility," prosecutors wrote in their sentencing memo, "yet Mr. Cochcroft did nothing to change his behavior despite his contention that word travels quickly in the fitness community."
Assistant U.S. Attorney Randy Ramseyer, who didn't respond to requests for an interview for this story, has prosecuted several cases in the Western District of Virginia relating to the sale of steroids and SARMs.
In addition to prosecuting Cochcroft and Parks, Ramseyer has been involved in a case against James Chadwick Brooks, who pleaded guilty last year to introducing an unapproved new drug into interstate commerce with the intent to defraud and mislead FDA and consumers. From 2016 to 2019, prosecutors alleged, Brooks of Norcross, Georgia, and his company CCB Nutrition LLC marketed to the bodybuilding and fitness community supplements containing anabolic steroids—Schedule III substances under the Controlled Substances Act.
Ramseyer also prosecuted a case against Brett David Becker, who pleaded guilty in 2020 to one count of distributing unapproved new drugs with the intent to mislead and defraud FDA and consumers. Becker, of Concord, Michigan, admitted that from approximately January 2016 to March 2019, he and his company Accelerated Genetix LLC unlawfully distributed SARMs and other substances that FDA has not approved, including ostarine and ligandrol, according to DOJ.
Attorney Rick Collins of Collins Gann McCloskey & Barry PLLC represented Cochcroft.
"John's case was the culmination of several related SARMs investigations and prosecutions in the Western District of Virginia, led by a prosecutor with a solid grasp of the subject matter," Collins said via email. "Unlike the other cases, John's case had an unfortunate additional component of anabolic steroid manufacturing outside of the dietary supplement field, discovered during the execution of a search warrant for SARMs. John took full responsibility and expressed remorse for all his bad choices and entered a guilty plea."
Collins maintained his client's "criminal activity was totally out of step with his otherwise exemplary character, as evidenced by the nearly 20 testimonial letters I submitted to the court on his behalf."
The sentencing memorandum that defense lawyers submitted on behalf of Cochcroft was filed under seal with the U.S. District Court in Abingdon, Virginia.
"(Cochcroft's) sentence, significantly below the applicable federal sentencing guidelines, was very fair, and we are grateful to the court," Collins added. "John is looking forward to putting this case far behind him and moving on to provide for his loved ones always within the law."
Collins noted his client was the target of a SARMs investigation, not a steroids probe. "The various recent prosecutions should serve as explicit notice that SARMs are illegal to sell as supplements," Collins concluded.
Collins is the same lawyer who represented Scott Edward Cavell, who was sentenced to three years in prison in 2019. According to prosecutors, Cavell marketed a drug as a "fat burner" and called it a fertilizer despite knowledge FDA had not approved the substance for human consumption.
Cavell, who had previously been convicted of a felony in connection with mortgage fraud, also was the CEO of Enhanced Athlete, which openly sold SARMs and was associated with Charles Anthony Hughes, a colorful figure also known as "Dr. Tony Huge" and the subject of a National Geographic documentary series.
In requesting the judge sentence Cochcroft to a term of imprisonment, DOJ attorneys remarked it's unlikely that a manufacturer of steroids will be prosecuted.
"Steroids cases—whether they involve SARMs or anabolic steroids—are every bit as prevalent today as they were five years ago," prosecutors wrote in their sentencing memo. "Given the lack of adequate government resources, the probability of a steroid manufacturer being prosecuted is very low. Why would anyone stop manufacturing illegal drugs when the likelihood of being caught is small, and, if you are caught, your punishment is having to pay back some of your ill-gotten gains and being placed on probation?"
In an interview, sports nutrition formulator Bruce Kneller of R&D company KLZ Holdings LLC said he receives several emails daily from websites or people offering to sell him such substances as research peptides and SARMs.
"They're black-market items," Kneller told Natural Products Insider. "They're not made in a GMP [good manufacturing practices]-controlled environment. That's one problem. And the other problem is they're not legal for sale for ingestion in humans in any form—some of these things."
Kneller advocated for more enforcement by local prosecutors, the states and federal government.
"I think the general feeling is, 'Well, SARMs are not as dangerous as anabolic steroids,' and that is really not true because we don't know that," Kneller said.
Cochcroft's sentence came to light a few days before DOJ announced the owner of a health supplement store in Albuquerque who sold SARMs was sentenced to three years of probation.
FDA declined to answer whether it's still finding SARMs in products marketed as dietary supplements, and it did not grant a request for an interview to discuss the matter.
"The FDA cannot comment on specific firms or individuals," Lindsay Haake, an FDA spokeswoman, said in an email. "Generally speaking, as part of its mission to protect the public health, the FDA continues to investigate and take appropriate action against online and brick-and-mortar sellers of unlawful products, especially those that may present a risk of serious harm to consumers."
Haake highlighted risks associated with the sale of bodybuilding products containing potentially harmful ingredients, including SARMs.
"The FDA continues to be concerned with unscrupulous companies distributing and selling body-building products with potentially dangerous ingredients, including when these products are marketed as, but do not fit the definition of, dietary supplements," she said. "Selective androgen receptor modulators, or SARMs, are associated with serious safety concerns, including risk of heart attack, stroke and liver damage."
Subscribe and receive the latest insights on the healthy food and beverage industry.
Join 47,000+ members. Yes, it's completely free.
You May Also Like
---