Redcon1 founder enters plea agreement in Blackstone Labs case
Redcon1 founder enters plea agreement in Blackstone Labs case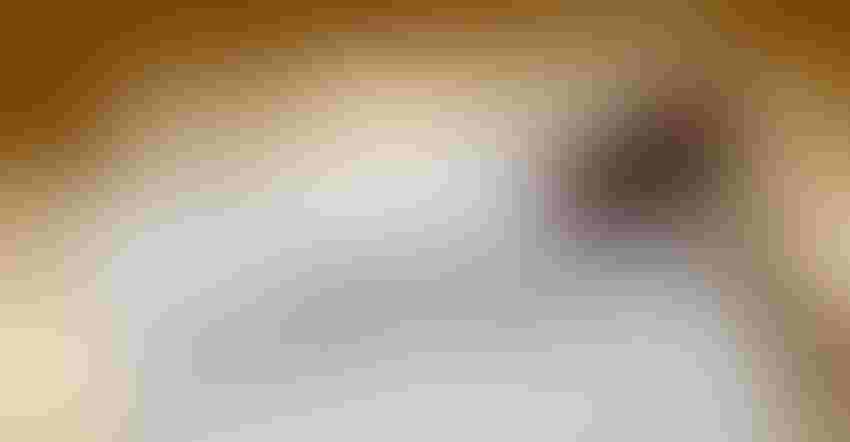 Two co-founders of Blackstone Labs, a brand of sports supplements, have reached agreements with prosecutors to plead guilty to federal crimes and likely face significant prison time.
Under plea agreements filed in the U.S. District Court for the Southern District of Florida, Phillip ("PJ") Braun and Aaron Singerman also have agreed to forfeit millions of dollars to the U.S. government, the Nov. 17 court filings reveal.
Also, after this story was first published, Blackstone Labs reached a plea agreement with the government. 
Braun and Singerman, who's also the founder of sports supplement brand Redcon1, each have agreed to plead guilty to two counts of a 14-count criminal indictment, Natural Products Insider has learned. In exchange, prosecutors have agreed to seek dismissals of eight counts against Braun and six counts against Singerman.
Both men could each face up to 13 years in prison, the plea agreements disclose, although U.S. District Judge William Dimitrouleas will ultimately decide the sentences at a later date following recommendations from prosecutors and the defense.
Based on federal sentencing guidelines, and provided they have no criminal history, Braun and Singerman each face between 63 and 78 months in prison on each count, although Dimitrouleas has discretion to impose harsher or more lenient sentences, including reductions for pleading guilty rather than going to trial.
They could also be credited if they provide assistance, such as testimony, against other government targets, according to a seasoned criminal defense lawyer, who is not involved in the case and agreed to share their insights on condition of anonymity. The judge also is expected to hand down "concurrent" rather than "consecutive" sentences, the attorney said, which would enable both men to serve their sentences for the two counts at the same time.
Braun and Singerman both have agreed to plead guilty to counts 3 and 4 of the indictment, which charged them with introduction of unapproved new drugs into interstate commerce with intent to defraud and mislead, and conspiracy to distribute controlled substances.
Singerman has agreed to forfeit to the government and pay $2.9 million before his sentencing, while Braun has agreed to forfeit $3 million, plus certified funds of around $223,000 seized under a warrant from a bank account in the name of Blackstone Labs. 
Singerman previously served as CEO of Blackstone Labs until May 2016, though he continued to earn a monthly income from Blackstone Labs as a co-owner, according to a "factual proffer" filed in U.S. District Court. To satisfy a debt, the court document states, Singerman sold his 35% share of the company to another person in 2018. Braun took over as CEO of Blackstone Labs after Singerman's resignation and oversaw the company's actions until 2018, according to a separate court filing. 
Authorities in early 2017 searched the premises of Blackstone Labs and a contract manufacturing partner (Ventech Labs) after securing warrants from a magistrate judge, based on affidavits from a special agent from FDA's Office of Criminal Investigations, court records show.
The U.S. Department of Justice (DOJ) in 2019 announced the 14-count grand jury indictment against Blackstone Labs and other defendants for selling illegal substances, including prohormones (primarily dimethazine, or DMZ), AMP citrate (aka 1,3-Dimethylbutylamine/DMBA) and SARMs (selective androgen receptor modulators), as dietary supplements. 
Several other defendants charged in the indictment have reached plea agreements with prosecutors, but not everyone.
A trial is still scheduled to begin next week against Blackstone Labs' former employee James Boccuzzi. Stephen Salter, a lawyer who represents Boccuzzi, said the case remains set for trial Monday, Nov. 22, with jury selection at that time.
Arthur Leach, Blackstone Labs' counsel, said his client "has turned over a new leaf and looks forward to a prosperous future."
"There has been new ownership since April 2017, and since then Blackstone has been operating in compliance with the letter of the law," Leach added in a Nov. 18 email. "The company made mistakes early in its business career, and Mr. Singerman and Braun have entered pleas of guilty and are going to prison for their mistakes. Blackstone expects to settle with the government today as we have been going back and forth working out details of a plea where the corporation can go forward and put this chapter in its 'rearview miror.'"
Following his comments, DOJ verified in a Nov. 19 news release that Blackstone Labs entered an agreement to plead guilty and forfeit $1 million.
Redcon1, which Singerman founded and describes itself on its website as the "fastest growing sport supplement brand in history," distanced itself from the allegations in the indictment.
"Redcon1 was founded after the conduct central to the Blackstone case concluded, and we had no involvement in the matters raised in that case," the company said in an emailed statement.
Lawyers representing Braun and Singerman did not immediately respond to requests for comment. FDA and the DOJ also did not immediately return emails from Natural Products Insider.
But in DOJ's news release, Acting Assistant Attorney General Brian Boynton of the Justice Department's Civil Division said, "Dietary supplements are regulated to protect the health of American consumers. The Department of Justice will prosecute individuals and corporations who sell dangerous products while misrepresenting that they are safe and legal dietary supplements."
Subscribe and receive the latest insights on the healthy food and beverage industry.
Join 47,000+ members. Yes, it's completely free.
You May Also Like
---