Axios report: Burr says no chance of dietary supplement reform in lame duck
Axios report: Burr says no chance of dietary supplement reform in lame duck
A senator's statement may signal the death knell in 2022 for FDA's proposal to require manufacturers to submit their dietary supplement product labels to the agency.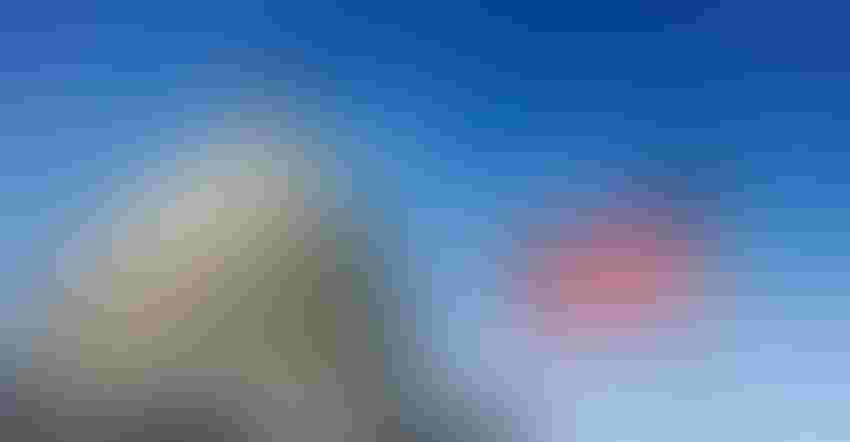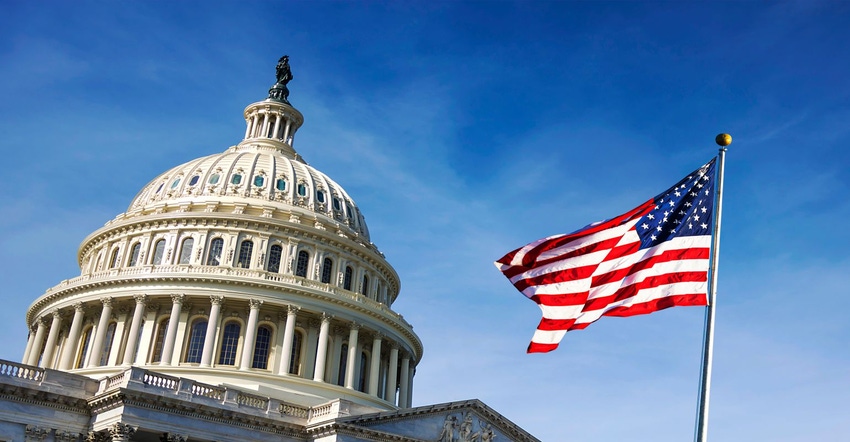 The ranking member of the Senate Committee on Health, Education, Labor & Pensions (HELP), Sen. Richard Burr (R-North Carolina), said there is "no" chance of action on reforming FDA oversight of dietary supplements in the lame-duck session, Axios reported Tuesday.
Axios' reporter Peter Sullivan also tweeted, "New:@SenatorBurr tells me there is 'no' chance of reforming FDA oversight of dietary supplements in year-end package BUT a GOP HELP aide says there IS a chance for cosmetics reform, if a deal can also be reached on VALID Act reforming testing oversight."
Burr's statement may signal the death knell for FDA's proposal to require manufacturers to submit their dietary supplement product labels to the agency—at least in 2022.
Some consumer groups have been advocating for mandatory product listing (MPL) in the lame-duck session by incorporating the requirement in an end-of-the-year omnibus bill.
Representatives for Burr and the other three leaders of the committees in the House and Senate with jurisdiction over FDA did not immediately respond to emails from Natural Products Insider seeking comment on Axios' news report.
A spokesperson for Sen. Dick Durbin (D-Illinois), who introduced a standalone MPL bill in April along with Sen. Mike Braun (R-Indiana), also did not immediately respond to a request for comment.
Reacting to the Axios report, Natural Products Association (NPA) President and CEO Dan Fabricant said it was premature to celebrate. NPA remains vigorously opposed to MPL.
"Our message is that this isn't over, [the] ink isn't dry yet and we didn't get this far by celebrating prematurely," Fabricant told Natural Products Insider Tuesday.
Another trade group, the Council for Responsible Nutrition (CRN), has been generally supportive of MPL, though its leader, Steve Mister, said recently his organization was advocating for certain changes to legislative language. For example, CRN has been encouraging lawmakers to change or strike certain "prohibited act" language that critics fear would grant FDA too broad of authority to the detriment of industry.
"We have been strong supporters of mandatory listing for some time now," Mister said in an interview earlier this month. "The devil is always in the details."
If specific requested changes are not incorporated in a bill, CRN would not support MPL legislation, Mister confirmed.
The Center for Science in the Public Interest (CSPI) and The Pew Charitable Trusts both support passage of legislation before the end of the year requiring manufacturers to list their dietary supplement products with FDA in a database that would be accessible to the public.
"We think [MPL] is one of those critical provisions that could be a legacy for this Congress, and certainly we don't want to see them pass up this opportunity to make some positive change that's going to make this marketplace safer," Sarah Sorscher, CSPI's deputy director of regulatory affairs, said in a recent interview.
Sorscher said MPL would help FDA better understand the dietary supplement products in the U.S. market and have an easier time homing in on certain categories of products that are notorious for being spiked with pharmaceutical drugs, including those marketed for bodybuilding, sexual enhancement and weight loss.
The Pew Charitable Trusts also has been strongly in favor of a listing requirement for dietary supplement products. 
"FDA doesn't have the tools it needs to protect consumers from unsafe dietary supplements or deceptive marketing," Kathy Talkington, director of health programs at The Pew Charitable Trusts, said in a recent statement. "Under current law, the agency has no way to tell exactly what supplement products are being sold or what they contain. Dietary supplement product listing would remedy that."
FDA's proposal for a listing requirement has proven divisive, even within industry. MPL "doesn't get the bad guys," according to Fabricant, who oversaw FDA's Division of Dietary Supplement Programs from 2011 to 2014.
Critics of FDA's proposal have said brands selling products adulterated with pharmaceutical drugs won't list their products with FDA, or if they do, they won't disclose the illegal ingredients in them.
"Cheaters cheat and liars lie," American Herbal Products Association (AHPA) President Michael McGuffin observed during a Nov. 15 regulatory conference that his organization hosted. "Criminals commit crimes."
MPL will merely enable "FDA to really pass off their duties as the regulator on to Amazon, on to people like that, which isn't their function," Fabricant asserted in a recent interview.
The likes of Amazon won't sell products that aren't listed with FDA if MPL becomes law, but the criminals will simply sell adulterated products through some other distribution channel, the thinking goes. 
But another former FDA official, Joshua Sharfstein, argued a listing or so-called registration requirement for dietary supplement products would prove valuable for FDA and the American public, even if it doesn't immediately catch products tainted with illegal ingredients. Sharfstein is a medical doctor and vice dean for public health practice and community engagement at the Johns Hopkins Bloomberg School of Public Health.
Let's suppose "there's very compelling evidence of concern and FDA opens a safety investigation that a particular ingredient may cause liver failure," Sharfstein, a former principal deputy commissioner at FDA, commented during AHPA's regulatory conference. "[It] may be appropriate to link all the registrations for that ingredient to the statement from the FDA so consumers can actually know what's going on."
A product listing requirement, he added, also would "solidify" consumers' "confidence that the dietary supplement market is well managed."
Perhaps complicating efforts to pass an MPL bill, stakeholders have articulated diverse views on what specific dietary supplement reforms are needed today.
For instance, the Consumer Healthcare Products Association (CHPA) "believes that a comprehensive approach to dietary supplement regulatory reform is needed to better equip FDA with the tools it needs to stop criminals and improve its ability to regulate the industry, not only through MPL, but also through increased cGMP [current good manufacturing practices] inspections and remote regulatory assessments," Duffy MacKay, the association's senior vice president of dietary supplements, said in a Nov. 18 statement.
"In addition, industry needs clarity in the drug versus supplement ingredient issues and better ways to protect product and ingredient innovation," MacKay added. "Unfortunately, the stand-alone MPL proposal currently being considered for an end of year package does not fulfill those critical needs. Again, while we appreciate the attention to the issue, there is undoubtedly still more work to be done to appropriately balance consumer access with FDA oversight, and we look forward to continuing to work with industry stakeholders and Congress in support of comprehensive reform."
In a follow-up email a few days later, CHPA spokesperson Logan Tucker said her organization was "continuing to follow negotiations surrounding a December funding bill and what that might look like."
"In the meantime, CHPA remains supportive of a more comprehensive approach to dietary supplement regulatory reform," she said. "We've continually reiterated our support for MPL, so long as it's carried out as part of a comprehensive package of regulatory reforms that provides FDA with the tools it needs to stop criminals and improves its ability to regulate the industry."
But with only a few weeks left before the holidays—and a divided and new 118th Congress set to meet for the first time in the new year—the chances of lawmakers taking up and passing broad dietary supplement reform in 2022 appear to be infinitesimal to none.
Subscribe and receive the latest insights on the health and nutrition industry.
Join 37,000+ members. Yes, it's completely free.
You May Also Like
---