CSPI, Pew advocate for dietary supplement reform in lame-duck session
CSPI, Pew advocate for dietary supplement reform in lame-duck session
Pete Evich, vice president of the lobbying firm Van Scoyoc Associates in the nation's capital, cited "immense pressure" from proponents of mandatory product listing to get the proposal into an end-of-the-year omnibus bill.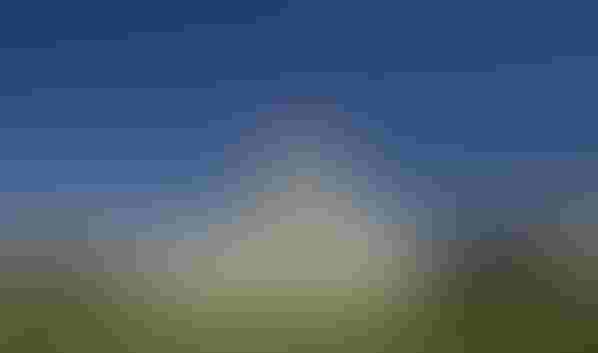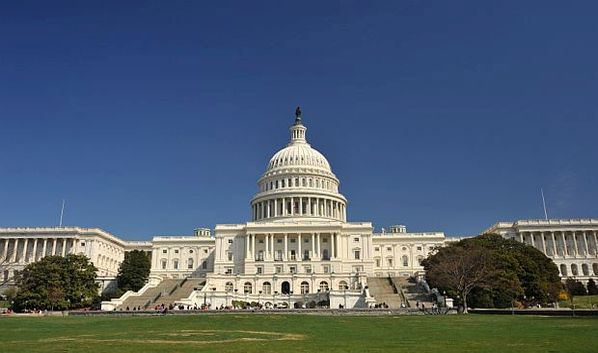 Some consumer advocacy groups are urging U.S. lawmakers to incorporate and pass dietary supplement legislation in an end-of-the-year omnibus spending bill before a new—and potentially more divided—Congress convenes in the new year.
The Center for Science in the Public Interest (CSPI) and The Pew Charitable Trusts both support passage of legislation requiring manufacturers to list their dietary supplement products with FDA in a database that would be accessible to the public.
Lawmakers, including leaders of committees in the House and Senate with jurisdiction over FDA, are said to be discussing mandatory product listing (MPL) for dietary supplements and other FDA issues—or so-called riders—that did not make it into a final bill signed into law a few months ago to reauthorize FDA programs to collect user fees for certain activities.
Sarah Sorscher, deputy director of regulatory affairs with CSPI in Washington, D.C., described MPL as "a modest first step towards getting a safer marketplace for dietary supplements," though she said broader reform is necessary as well.
"We're urging congressional leadership to support [MPL and] make it part of the omnibus at the end of the year," Sorscher said in an interview.
Kathy Talkington, director of health programs at The Pew Charitable Trusts, a vociferous advocate of MPL, said her organization urges "Congress to act quickly and pass these [dietary supplement] reforms before year end—consumer safety depends on it."
The pros and cons of MPL have been the subject of robust debate among industry trade associations, which represent dietary supplement product manufacturers, retailers, ingredient suppliers and others.
For advocates of MPL, there may be a sense of urgency in getting a bill passed before a new—and potentially divided 118th Congress—gathers. The House of Representatives in 2023 will be controlled by the GOP, with the Democrats maintaining control of the Senate.
Pete Evich, vice president of the lobbying firm Van Scoyoc Associates in the nation's capital, cited "immense pressure" from MPL proponents to get the proposal into an omnibus bill.
The four leaders of the House and Senate committees with jurisdiction over FDA are meeting "to try to come to a common ground on all of these policy riders," including cosmetics reform, MPL and diagnostics testing reform, Evich said during a Nov. 15 regulatory conference hosted by the American Herbal Products Association (AHPA).
"Is there now a sense of urgency? 'We better get this done now because we know the Republicans are less likely to support regulatory changes,'" AHPA President Michael McGuffin asked Evich, who has been a consultant to AHPA for nearly 20 years.
"That's correct," the lobbyist responded.
Sen. Patty Murray, who presently leads the Senate Committee on Health, Education, Labor and Pensions (HELP) and is expected to chair the Senate Appropriations Committee in the 118 Congress, has advocated for MPL.
Her committee passed a bill this summer that included mandatory product listing as part of broader legislation reauthorizing the user fees FDA can collect for certain activities related to prescription drugs, medical devices and certain other commodities, but not dietary supplements. However, a final reauthorization user-fee bill passed by Congress via a continuing resolution—and signed by President Joe Biden—omitted MPL and other riders, including reform of the cosmetics industry.
Asked for comment for this story, a Democratic committee aide said, "Sen. Murray remains committed to delivering the kinds of reforms families need to see from FDA and from industry. She continues to work with Senator Burr and her House counterparts on strong, bipartisan legislation to include in a robust end-of-year package."
Spokespersons for Senate HELP Committee Ranking Member Richard Burr (R-North Carolina), House Energy and Commerce (E&C) Committee Chair Frank Pallone (D-New Jersey) and E&C ranking member Cathy McMorris Rodgers (R-Washington) did not respond to requests for comment.
In April, Sens. Dick Durbin (D-Illinois) and Mike Braun (R-Indiana) introduced the Dietary Supplement Listing Act of 2022. The language in that bill was essentially incorporated in a bill passed in June by the Senate HELP Committee, known as the Food and Drug Administration Safety and Landmark Advancements (FDASLA) Act.
Durbin is expected to lobby aggressively for MPL during the lame-duck session.
After leaders in the House and Senate negotiated an agreement in September on the reauthorization user-fee bill, which omitted dietary supplement reform, Durbin said, "I am disappointed that the CR does not include my common sense, bipartisan proposal to improve the safety and transparency of the dietary supplement marketplace on behalf of the tens of millions of consumers nationwide. I will continue pushing for this long-overdue proposal to become law."
Subscribe and receive the latest insights on the health and nutrition industry.
Join 37,000+ members. Yes, it's completely free.
You May Also Like
---