Attorneys General letter to congress on supplement oversight increases pressure on FDA
Attorneys General letter to congress on supplement oversight increases pressure on FDA
The public health agency finds itself in the middle of a growing debate over whether supplements are properly regulated, but the agency has said very little since New York Attorney General Eric Schneiderman announced testing results in early February that ignited a crisis in the natural products industry.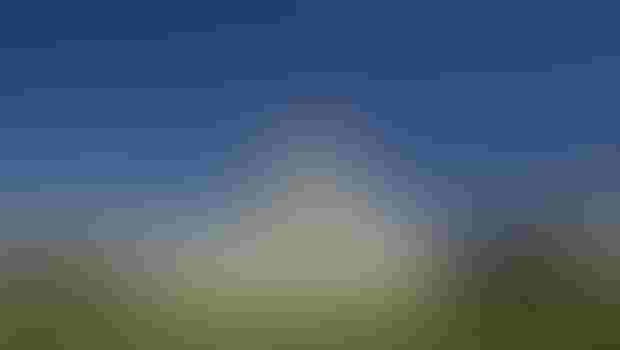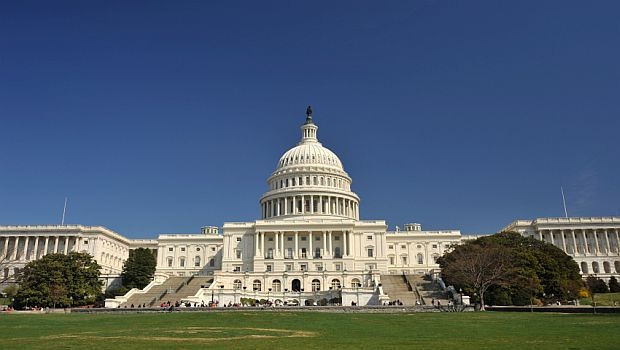 The U.S. agency that oversees dietary supplements finds itself in the middle of a growing national debate over whether natural products are adequately regulated thanks to a widening probe led by New York Attorney General Eric Schneiderman.
Last week, 14 attorneys general wrote to lawmakers in Washington, asking them to launch an inquiry into the herbal supplement industry and consider whether FDA should have a greater oversight role.
The botanical supplement industry has been in crisis mode since early February when Schneiderman dropped a bombshell—announcing that DNA tests showed a number of herbal supplements sold in New York failed to contain the labeled herbs and were contaminated. FDA said very little about the ordeal other than disclosing it does not presently use the DNA technology that Schneiderman relied on for testing plant materials. The agency declined to comment on the April 2 letter, which state law-enforcement officials addressed to members in the House and Senate who oversee two subcommittees that handle such issues as commerce, health and product safety.
While Schneiderman's testing methodology has come under attack as unreliable and supplement executives have insisted for years that the law governing natural products is adequate, FDA has been widely criticized inside and outside the industry for failing to take a more aggressive posture against supplement companies that violate the law.
"I think a realistic assessment of the situation is that FDA's failure, refusal—whatever adjective you choose—to enforce created a void that allowed the New York Attorney General to come in with [these kinds] of abusive prosecutorial tactics," Marc Ullman, a New York-based lawyer who has practiced supplement law for several years, said in a phone interview. "I'm also just flabbergasted that the agency has not commented" on allegations that federal regulations are insufficient "to ensure the identity, strength and purity of dietary supplements."
"I can't imagine the agency standing by silently if Schneiderman had reached an agreement with Pfizer that called the drug regulations inadequate to protect consumers," Ullman added. "The double standard is obvious. It is stunning that the FDA hasn't responded to this."
Growing concerns over supplements comes at a time when the agency's supplement leadership has been playing musical chairs for several months. FDA hasn't been staffed with a permanent supplement chief in about a year, since Daniel Fabricant, Ph.D., left government to head up the Natural Products Association (NPA). A number of officials have taken temporary assignments as the acting supplement director.
The current acting director, Cara Welch, Ph.D., would normally report to the head of the agency's Center for Food Safety and Applied Nutrition (CFSAN), but the current official in that position, Susan Mayne, Ph.D., said when she joined the public health agency earlier this year that she would recuse herself from supplement issues due to a conflict of interest.
The personnel issues may add fire to what is likely an awkward situation. On the one hand, federal agencies don't want to be viewed as lightweights or apathetic regulators to concerns raised by state regulators. But the agency is responsible for carrying out the existing food and drug laws, and outside budget requests to Congress, FDA isn't charged with lobbying lawmakers for more resources. Even if it disagrees with the states' characterizations of how the supplement industry is presently regulated, FDA isn't likely to deride the attorneys general with whom it has collaborated in previous years on various matters including supplements.
As recently as 2010, attorneys general from Iowa and Washington joined FDA—and a number of other federal agencies—on a media call to announce FDA enforcement action against makers of caffeinated alcoholic beverages. And last year, Iowa Attorney General Tom Miller and 19 other attorneys general announced a settlement agreement with a company that manufactured caffeinated alcoholic beverages.
Miller is one of the signatories on the letter that called for lawmakers to investigate the herbal supplement industry. Asked for comment on his specific concerns with current oversight over the supplement industry, a spokesman for his office, Geoff Greenwood, said "the letter articulates those concerns and speaks for itself." A number of other attorneys general who signed the letter didn't respond to requests for comment.
"It would be tremendous if the actions of the attorneys general spurs FDA to more exacting enforcement on dietary supplements," said Laura MacCleery, chief regulatory affairs attorney for the Washington-based Center for Science in the Public Interest (CSPI), in a phone interview.
Long-term pressure for greater enforcement
Steve Mister, president and CEO of the Washington-based Council for Responsible Nutrition (CRN), said FDA had been under pressure long before Schneiderman concerned himself with supplements.
"It's already under a microscope because we have been saying at CRN there needs to be more aggressive enforcement of existing law. That's not anything new," he said in a phone interview.
But such calls for more aggressive enforcement action at FDA have been perceived by some interested parties as having fallen on deaf ears, leading to increased scrutiny of the industry in mainstream media, research papers and elsewhere.
Liz DeBold, a spokeswoman for Schneiderman's office, said New York authorities launched an inquiry into the herbal supplements industry after the University of Guelph in Canada published a study in October 2013. Using DNA barcoding—the same technology used by Schneiderman's office—researchers tested 44 herbal products sold by 12 companies and found only two "companies provided authentic products without substitutions, contaminants or fillers," according to a University of Guelph news release.
"We were concerned by the results of the study and unimpressed by the non-substantive response to that work by the industry," DeBold said in an emailed statement. "In turn, we launched our own probe which largely confirmed the findings of the Guelph work. Our investigation continues."
Some critics including the attorneys general also have pointed to non-compliance with cGMPs (current good manufacturing practices) and the presence of dangerous products on the market as evidence that the current regulatory system needs to be reexamined.
"The FDA has long been aware of problems in the dietary and herbal supplement chain, from dubious ingredient sourcing to a failure to carry out proper testing on finished products," the attorneys general wrote to Sens. Jerry Moran (R-Kansas) and Richard Blumenthal (D-Connecticut), and Reps. Joe Pitts (R-Pennsylvania) and Gene Green (D-Texas).
As Natural Products Insider reported last month, more than six in 10 dietary supplement firms that were inspected in FY14 by FDA were cited for noncompliance with cGMPs, and the most common infraction reported was failure to verify the identity of a dietary ingredient. Even the most ardent advocates of the supplement industry agree that failing to test ingredients is inexcusable.
"Because of the slowness of the industry to completely adopt the GMP regulations and the huge number of warning letters that have been issued now, they [attorneys general] feel FDA is not doing their job to protect the public," according to a high-level, veteran executive in the dietary supplement industry who agreed to speak candidly only on condition of anonymity due to the sensitivity of the issues. "This DNA testing was a way for them to express their dissatisfaction with what industry is doing. They are basically saying FDA isn't doing enough to hold industry responsible."
A Senate staff member in the Democratic Party also said FDA can do more to ensure dietary ingredients in supplements are safe and pure. The source also cited the need to clarify FDA's regulations governing new dietary ingredients (NDIs) and conventional food substances.
"I think there is just a lack of clarity in the regulatory status of food and dietary ingredients," the staff member said in a phone interview. "That has created a lot of confusion for consumers and the industry as well."
Finite resources
Still, Washington insiders have acknowledged FDA can only do so much given its finite resources. The agency reportedly is responsible for overseeing goods that account for 20 cents of every consumer dollar that is spent. FDA's struggles to meet its obligations are evident in its acknowledgement that it has faced challenges implementing the most comprehensive food-safety law in generations: the 4-year-old Food Safety Modernization Act (FSMA). The agency was even sued by a Washington-based public interest group for failing to issue a number of food-safety regulations under deadlines Congress had imposed. The agency later agree to settle the case with the Center for Food Safety, dropping an appeal, and publish food-safety regulations by firm deadlines.
The Obama administration asked lawmakers for more money to carry out its food-safety duties. Excluding user fees, FDA requested in February 2015 a FY16 food budget of USD $987 million; that's up from a FY15 budget of $903 million, according to the Alliance for a Stronger FDA. Steven Grossman, deputy executive director of the alliance, said the appropriations committees that are responsible for allocating the discretionary portion of the budget to specific agencies like the FDA are in the early stages of the process.
"The bottom line is that without investment now, and sustained funding afterwards, there is the risk that the implementation of FSMA will be uneven or even delayed," Michael Taylor, FDA's deputy commissioner for Foods and Veterinary Medicine, warned in a Feb. 3 blog.
Funds allocated for supplements are relatively meager. FDA's resources for all dietary supplement activities only increased from $14.6 million in FY09 to a projected $18.9 million in FY12, according to the U.S. Government Accountability Office.
Need for More Regulation?
The widening probe into supplements illustrates the continuing debate over whether perceived problems in the supplement industry stem principally from a need for legislative reform or more resources at FDA.
"Why has it come to the point where we have multiple attorney generals from around the country writing to Congress to address it? I think it's a question whether or not what they are calling for requires any reform of the law or compliance of the law, enforcement of the law," Pieter Cohen, M.D., an assistant professor at Harvard Medical School who recently led a study that examined the presence of supplements containing an amphetamine-like substance known as BMPEA, said in a phone interview.
The 1994 Dietary Supplement Health and Education Act (DSHEA), especially concerning cGMPs, "are not being honored by many manufacturers, and they are not being enforced in the FDA," continued Cohen, who is a physician at Cambridge Health Alliance in Massachusetts and has studied a number of supplements. "In this vacuum where manufacturers feel free to ignore the law and where the FDA feels free not to enforce the law, this leads to profound concerns about the industry from" consumers and attorneys general "who are wondering what are in these bottles."
Similarly harsh sentiments were raised in a New York Times editorial that was published on April 1. The newspaper hailed an agreement that GNC Corp. reached with Schneiderman and recommended giving FDA greater authority over the industry.
"Companies have been largely protected from meaningful federal regulation by legislators beholden to the industry," the New York Times editorial board declared. "Now that the perils of lax oversight have become inescapably clear, Congress ought to grant the FDA enhanced powers to regulate the industry and remove products that are fraudulently marketed or potentially dangerous."
The editorial board also claimed supplement "companies essentially operate on the honor system."
Supplement trade organizations have labored for years to combat statements in the mainstream press and by others that the industry is lightly regulated or not regulated at all. While supplements are sold without premarket approval, industry advocates reference a number of federal regulations including GMPs, notification to FDA before a NDI is introduced into the market, and mandatory reporting of deaths and serious illnesses potentially linked to supplements.
Still, the Times editorial illustrates the growing pressures facing FDA, and escalating calls for more regulation of the industry.  
"We know FDA is being highly criticized and must be embarrassed by all the negative media coverage they have been getting," said Suzanne Shelton of the Shelton Group, a marketing and public relations firm for the natural products industry since 1990.
"Are we at risk of being more strictly regulated? Absolutely," Shelton added in a phone interview. "Probably more than ever. Is it a foregone conclusion? No, it's not."
Jeff Stier, a senior fellow at the Washington-based National Center for Public Policy Research whose previous work included analyzing proposed legislation for the Rudy Giuliani administration, said what Schneiderman is suggesting is incorrect.
"Schneiderman is suggesting and the [attorneys general's] letter suggest consumers are getting sick from so-called adulterated supplements and the FDA doesn't have authority to do anything because essentially it's an honor system. That's not true," Stier said in a phone interview, citing as an example FDA's ban of ephedra supplements approximately a decade ago. "Maybe that authority should be strengthened, but that doesn't essentially mean it's an honor system."
Stier's critique cannot be explained by some allegiance to supplements. In fact, he said he doesn't think most people need them, but he also noted he is not aware that natural products are harming droves of consumers. "If we saw people falling ill from supplements, we would see litigation, and we would see FDA action, and I haven't seen it," he said.
Calls for proactive measures
Commenting this week on the BMPEA research paper, an FDA spokeswoman said the agency's biggest priority in the supplement industry is safety. But FDA has been criticized for being more reactive than proactive—taking enforcement action only after consumers have died or fallen ill from a natural product. FSMA was largely passed by Congress to head off foodborne illness before tainted food reached consumers. "I don't think we should be sitting around waiting for someone to die before we take something off of the market that shouldn't have been there in the first place," Cohen told Live Science, referencing the fact that FDA hasn't removed from the market supplements that contain BMPEA.
MacCleery said CSPI not only found Cohen's research concerning, she noted that her organization filed a petition in December, requesting that FDA remove from the market powdered caffeine labeled as a dietary supplement. The petition was filed in the wake of two deaths linked to the product.
"That is an example of a dietary supplement FDA should be able to pull off the market as an imminent hazard to consumers," MacCleery said, "and [FDA] hasn't yet acted on it."
Subscribe and receive the latest insights on the healthy food and beverage industry.
Join 47,000+ members. Yes, it's completely free.
You May Also Like
---