NY Attorney General claims GNC, Walmart mislabeled supplements
NY Attorney General claims GNC, Walmart mislabeled supplements
Representatives of the supplement industry immediately questioned the reliability of the DNA testing methodology used.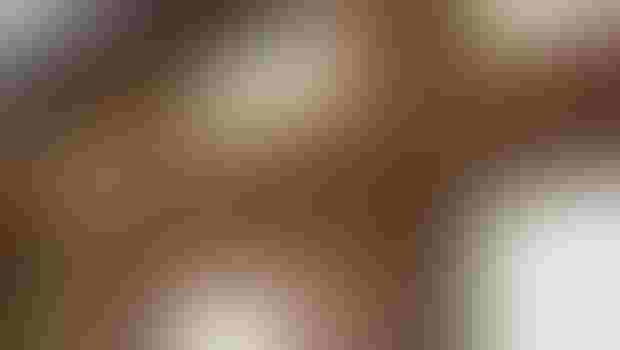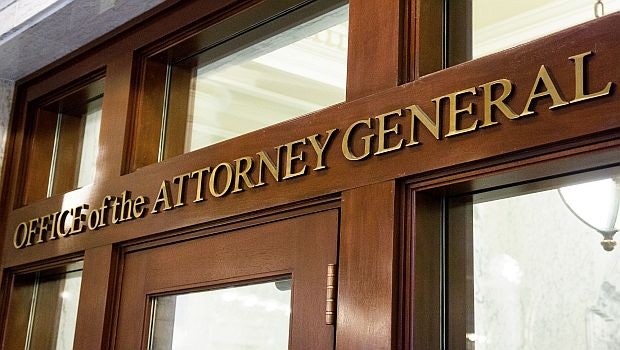 The office of New York Attorney General Eric Schneiderman on Monday sent four cease-and-desist letters to major U.S. retailers, citing tests that revealed herbal supplements were contaminated and largely failed to contain the plant materials listed on the labels.
Of the herbal supplements tested at GNC, Target, Walgreens and Walmart, only 21 percent of the results verified DNA from the plants matched the labels, the Attorney General's office announced in a news release. Seventy nine percent of results disclosed there was no DNA matching the labeled content, or the tests confirmed contamination with other plant material, according to the release.
Thirty five percent of the products, the investigation divulged, contained ingredients that were not listed on the label, including fillers and contaminants such as asparagus, beans and pine.
The Attorney General's investigation is zeroing in on potential violations of state law, including deceptive practices and advertising. In the letters to the four retailers, New York authorities requested a variety of information, including the names of the manufacturers and the analytic testing that was performed on the herbal supplements.
James A. Schulte, a Clarkson University biology professor whose research includes studying the evolution of lizards and snakes, conducted 390 tests on 78 samples using DNA barcoding technology. He tested Ginkgo biloba, St. John's wort, ginseng and garlic, among other herbal products.
Representatives of the supplement industry immediately questioned Schulte's credentials and the reliability of the testing methodology. The United Natural Products Alliance (UNPA) said most of the products tested are plant extracts that don't contain DNA from the plant material.
Schneiderman, who was elected the 65th attorney general of New York State more than four years ago, painted a different picture of the results.
"This investigation makes one thing abundantly clear: the old adage 'buyer beware' may be especially true for consumers of herbal supplements," he said in a statement. "The DNA test results seem to confirm long-standing questions about the herbal supplement industry. Mislabeling, contamination, and false advertising are illegal. They also pose unacceptable risks to New York families—especially those with allergies to hidden ingredients."
Testing methodology
Schulte tested each sample five times using DNA barcodes, what Schneiderman's office described as "short genetic markers in an organism's DNA" that "provide an unbiased, reproducible method of species identification."
"Barcodes can be used to determine the exact plant species being tested," the Attorney General's office said.
Pieter Cohen, an assistant professor at Harvard Medical School who has studied supplement safety and has been critical of current government oversight over the products, told the New York Times he found the results hard to accept because they were so extreme. Cohen said it was possible the tests failed to identify some plants even when they were present because the manufacturing process had destroyed their DNA.
Siobhan DeLancey, an FDA spokesperson, did not immediately respond Tuesday to a request for comment on Schneiderman's investigation.
Supplement industry reacts
The Council for Responsible Nutrition (CRN), a trade organization representing the dietary supplement industry, questioned the reliability of the DNA testing methodology.
Steve Mister, president and CEO of CRN, characterized the testing method as a "novel" one "that has been roundly criticized by botanical scientists who question whether DNA barcoding technology is an appropriate or validated test for determining the presence of herbal ingredients in finished botanical products."
Mister also said the testing method doesn't reveal the amount of food contaminants that were found in the supplements.
"This is important because there are well-established legal thresholds that allow for trace amounts of some ingredients like gluten, and trace amounts of DNA from rice, beans, pine, citrus, etc., are not considered harmful or required on labels," Mister added in a statement. "Announcing the detection of minute amounts of these substances unnecessarily alarms consumers without informing them whether the detection of DNA from these substances poses any allergic risk."
Responding to the criticism, the Attorney General's office said the industry bears the burden of establishing what is contained in the products.
"The industry has repeatedly attacked those who have conducted testing of these products in an attempt to verify their contents," the Attorney General's office said in an emailed statement. "The University of Guelph has said that they are confident in their testing procedures and we are confident in our testing procedures."
The statement referenced a 2013 study conducted by the University of Guelph in Ontario, Canada. The study found contamination and substitution in a number of herbal products tested, the Attorney General's office said.
"Contamination and substitution in herbal products present considerable health risks for consumers," Steve Newmaster, a professor at the University of Guelph, said in a statement, commenting on Schneiderman's investigation.
Daniel Fabricant, the executive director and CEO of the Natural Products Association (NPA), said in a statement that he had a number of questions about the results, including the identities of the labels, how products were sampled, and the chain of custody.
Manufacturers have discretion in using different testing methodologies such as DNA barcodes, noted Fabricant, FDA's former director of the division of Dietary Supplement Programs.
"DNA technology can be and often is considered highly reliable," Mark Blumenthal, executive director of the American Botanical Council (ABC), told Natural Products Insider last year. Blumenthal, however, explained dried or liquid herbal extracts may not contain the DNA of the plant material that is tested. Relying exclusively on DNA testing, Blumenthal said, may only reveal fillers in an herbal extract.
"It is now clear that a majority of the products tested using DNA analysis are plant extracts, which do not inherently contain intact DNA from the plant material," said Loren Israelsen, president of UNPA, in a statement. "This fact alone suggests that the majority of testing done is invalid. Working with our member companies, we will continue with our own internal testing of these products to determine whether we can confirm the results released by the New York attorney general's office."
The American Herbal Products Association (AHPA) echoed UNPA's observations and said sole reliance on DNA barcoding was likely to produce inaccurate results.
Commenting on the investigation, ABC said Schulte doesn't have expert credentials in three important areas that are related to herbal and medicinal plant research: botany, pharmacognosy or natural product chemistry.
"If, when the dust settles on this issue and all appropriate analytical methods and protocols are used to test these products, and they still confirm the NY AG's initial tests, only then should the New York AG (and the Food and Drug Administration) pursue appropriate legal and regulatory enforcement options," Blumenthal said Tuesday in a statement. "However, that can happen only when all appropriate tests are run by people who are expert in the testing of plant materials. Based on what we can determine, that hasn't occurred here."
Schulte said Tuesday he forwarded questions from Natural Products Insider to the AG's office.
Retailer results
Walmart's herbal supplements contained the fewest matches of DNA to the label representations (4 percent), followed by Walgreens (18%), GNC (22%), and Target (41%), according to the AG's office.
Of 90 DNA tests run on 18 bottles of "Spring Valley" herbal supplements at Walmart locations in Buffalo, Utica and Westchester, only one bottle of garlic contained a modest amount of the substance's DNA. Schneiderman's office indicated the results were similar for one bottle of saw palmetto while the remaining bottles tested failed to reveal DNA confirming the labeled herb.
Forty percent tested for botanical material that was not on the bottle while 56 percent revealed no plant DNA whatsoever, Martin Mack, an executive deputy attorney general, said in a letter to Walmart.
"Based on the testing performed by our suppliers we have not found any issues with the relevant products, but in order to comply with the Attorney General's request we have stopped selling them in New York," Carmen Bauza, senior vice president of Health & Wellness for Walmart U.S., said in a statement to the media. "We take this matter very seriously and will be conducting side by side analysis because we are 100 percent committed to providing our customers safe products." 
Schulte ran 120 DNA tests on 24 bottles of "Herbal Plus" supplements at GNC. Only one product consistently tested positive for its labeled contents: garlic, according to the attorney general's office. The tests also found a number of contaminants in the products, including asparagus, rice and primrose among other substances.
Laura Brophy, a spokeswoman for GNC, said the retailer "tests all of its products using validated and widely used testing methods, including those approved by governing bodies like the United States Pharmacopeia and the British Pharmacopeia."
"While we firmly stand by the quality, purity and potency of all GNC products, we will remove the products lots named in the Attorney General's letter from our stores in New York State if required by law, not because we agree with the testing methods used to support it," Brophy said in an emailed statement.
Commenting on the investigation, Walgreens spokesperson Emily Hartwig said, "We take these issues very seriously and as a precautionary measure, we are in the process of removing these products from our shelves as we review this matter further. We intend to cooperate and work with the Attorney General."
Evan Lapiska, a spokesperson with Target, said the retailer takes "these claims seriously and will continue to focus on ensuring that our products meet or exceed all relevant standards."
"We are partnering with our vendor to investigate the matters raised by the report and intend to cooperate fully with the Attorney General," Lapiska said in an emailed statement. "While that investigation proceeds, Target will comply with the New York Attorney General's request to pull these products."
Subscribe and receive the latest insights on the healthy food and beverage industry.
Join 47,000+ members. Yes, it's completely free.
You May Also Like
---