Amarin sues dietary supplement firms after releasing results of clinical study
Amarin sues dietary supplement firms after releasing results of clinical study
Amarin Pharma has filed lawsuits against two dietary supplement firms after releasing results of its landmark study. The reason? Amarin alleged the firms have used results from its "REDUCE-IT" clinical trial to deceptively and falsely claim their products are effective in reducing the risk of cardiovascular disease.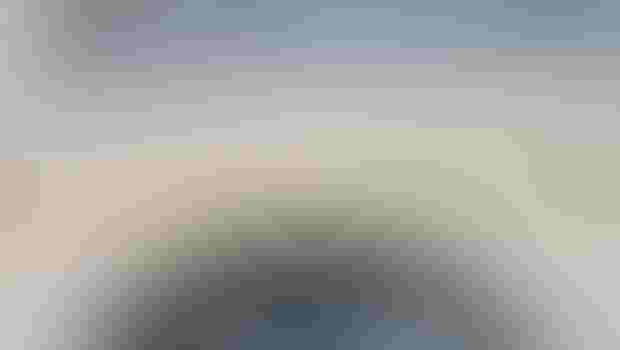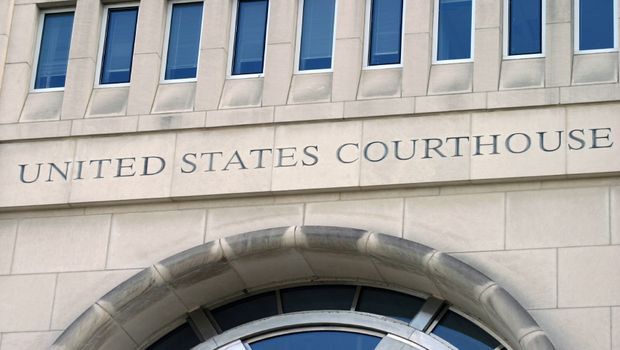 Amarin Pharma Inc. claimed in lawsuits brought in federal court that two dietary supplement firms have used results from a clinical study to deceptively and falsely claim their omega-3 products are effective in reducing the risk of cardiovascular disease.
Last month, Amarin Corp. (NASDAQ: AMRN) announced the results of a clinical study it said cost more than US$360 million. The "REDUCE-IT" clinical trial, a study of nearly 8,200 adults with elevated cardiovascular disease treated with statin therapy, researched the effect of taking Vascepa, its FDA-approved prescription drug.
The study, Amarin disclosed, found Vascepa reduced by roughly 25 percent the risk of major adverse cardiovascular events in at-risk patients following statin therapy. Amarin described such events as "a composite of cardiovascular death, nonfatal myocardial infarction, nonfatal stroke, coronary revascularization, or unstable angina requiring hospitalization) in at-risk patients on statin therapy."
Just days after the findings were announced, Omax Health Inc. in Santa Monica, California issued a press release suggesting the trial's results supported the efficacy and safety of its non-prescription omega-3 products for curtailing cardiovascular risk in the general public, according to Amarin.
The REDUCE-IT trial, Omax Health asserted in a Sept. 27, 2018 press release, further validated its "10-year position that high-concentrate omega-3 fatty acids have a profound and lasting effect on cardiovascular health."
Evan DeMarco, chief marketing officer and product innovator of Omax Health, described the clinical trial in the press release as "a landmark moment for the health and wellness industry."
"Although Vascepa is a pharmaceutical drug, this groundbreaking study further validates the safety and efficacy of Omax3's pharmaceutical grade omega-3 dietary supplement," DeMarco said.
But Amarin said the results from its $360 million study only apply to Vascepa and not dietary supplements.
"The REDUCE-IT trial studied the efficacy of a specific prescription drug comprised of a unique active ingredient: a single molecule omega-3 fatty acid in ethyl ester form (namely, EPA)," the lawsuit filed against Omax Health proclaimed. "That drug was then administered at a specified dose, 4 grams per day, to a particular statin-treated population identified as being at high risk for cardiovascular events to evaluate its impact on that population."
Added the suit: "Thus, the results cannot be extrapolated to unproven, non-prescription products that are marketed as 'dietary supplements' to the general population (i.e., a population that is not taking statins and is not at high risk for cardiovascular events)—particularly when those supplements have loosely regulated manufacturing controls, different omega-3 fatty acid compositions, different omega-3 dosages and added ingredients."
Amarin Pharmaceuticals Ireland Ltd. and Amarin Pharma, based in Bedminster, New Jersey, filed the lawsuit against Omax Health in the U.S. District Court for the Central District of California under California's Unfair Competition Law and the federal Lanham Act. A similar complaint was filed in the U.S. District Court for the Southern District of California against The Coromega Company Inc.
According to Amarin, Vista, California-based Coromega issued a press release that said, in part: "Thanks to results from Amarin's Reduce-It clinical study, we have great news on how omega-3s can positively affect those at risk for heart attack and stroke."
The release also reportedly stated that "Coromega Max has a powerful 2,400 mg of omega-3 fatty acids including both DHA and EPA. This proves to be an optimal amount for maximum health benefits for the heart, body and mind."
The link to the press release in Amarin's lawsuit led to a page on Coromega's website that couldn't be found.
Neither Omax Health nor Coromega immediately responded late Tuesday to emailed requests for comment.
Joseph Kennedy, Amarin's executive vice president, general counsel, said his company is prepared to file additional lawsuits if it becomes aware of similar claims.
"With REDUCE-IT results in hand, Amarin is fully committed to defending the Vascepa franchise against outlier dietary supplement and any drug companies that seek to mislead the public and cardiovascular patients in need by fraudulently leveraging the landmark REDUCE-IT study results or the REDUCE-IT or Vascepa names for profit," he said in a statement.
This isn't the first time Amarin has targeted the dietary supplement industry in litigation. Last year, the U.S. International Trade Commission declined to open an investigation into a complaint brought by Amarin over the legality of certain synthetically produced omega-3 products being marketed as supplements.
However, Amarin filed an appeal with the U.S. Court of Appeals for the Federal Circuit. The case is still pending.
Subscribe and receive the latest insights on the healthy food and beverage industry.
Join 47,000+ members. Yes, it's completely free.
You May Also Like
---