Albuquerque retailer who sold SARMs ordered to forfeit $107,000
Albuquerque retailer who sold SARMs ordered to forfeit $107,000
A 47-year-old retail store owner in New Mexico is the latest defendant to be prosecuted and sentenced for selling selective androgen receptor modulators (SARMs) in products marketed as dietary supplements.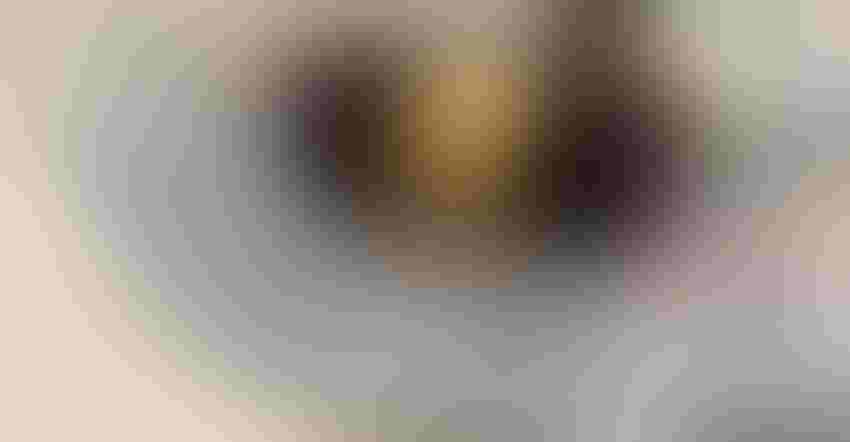 A retailer of dietary supplements who sold performance-enhancing drugs has been ordered to forfeit more than $107,000 after being sentenced to three years of probation for committing a misdemeanor crime of introduction and delivery of misbranded drugs.
Tanya Puccini sold selective androgen receptor modulators (SARMs) in bottles labeled "not for human consumption" and "for research purposes only," and she provided instructions to purchasers for their personal use of the substances for fitness gains, including muscle growth, according to the U.S. Department of Justice (DOJ). For instance, Puccini represented to a customer in a written note "that the drugs were not 'technically' SARMs but included instructions for using the drugs to promote muscle growth," DOJ said in a Sept. 1 news release announcing her probation sentence.
FDA has not approved SARMs, and the U.S. Anti-Doping Agency and the World Anti-Doping Agency have prohibited them, DOJ said.
Forty-seven-year-old Puccini, the owner of health supplements store Axis Nutrition LLC (doing business as Allstar Nutrition) in Albuquerque, is the latest defendant to be prosecuted and sentenced for selling SARMs in products marketed as dietary supplements. Recently, the owner of a supplement company who sold SARMs and whose products also contained anabolic steroids was sentenced to prison in the Western District of Virginia, where several other people have been prosecuted for engaging in similar crimes.
Individuals who have taken products containing SARMs have suffered life-threatening reactions, including liver toxicity, FDA warned in 2017. SARMs also could increase the risk of heart attack and stroke, and their long-term effects on the body are unknown, according to FDA.
On Sept. 9, U.S. District Judge David Herrera Urias entered a money judgment, ordering Puccini to forfeit $107,486 to the U.S. government, reflecting her gross proceeds from the crime charged. Her attorney, Sarah M. Gorman, had requested the court impose a money judgment of $25,000.
In an interview after her client was sentenced to probation and before the money judgment was entered, Gorman stressed her client pleaded guilty to a misdemeanor, which does not require intent to commit a crime, and she said Puccini cooperated with the government.
"In fact, she did not know that the products she was selling were not legal, that they were performance-enhancing," Gorman said, adding Puccini's distributor represented the products were legal. "This case was never indicted. We resolved it pre-indictment because she was cooperative with the authorities."
According to Gorman, her client's probation sentence of three years can be terminated after a year of successful probation.
In a plea agreement filed in January in U.S. District Court, Puccini said she purchased performance-enhancing drugs from a Texas company known as SP Products from December 2017 until March 2021.
"The drugs I purchased from SP Products were in bottles bearing labels marketed 'not for human consumption' and 'for research purposes only,'" Puccini admitted in her plea agreement. "I sold these drugs to individual customers intending that the customer consume them to experience personal muscle growth and fitness gains."
Puccini bought the drugs from SP Products for at least $38,471 between December 2017 and March 2021, and she sold the drugs to third-party customers for up to 360% of her purchase price depending on the product, according to her plea agreement.
In March 2021, Puccini said, she found a new supplier of performance-enhancing drugs and began buying products from that supplier. From March 2021 through June 2021, Puccini sold performance-enhancing drugs for a total price of $12,353.27, according to her plea agreement.
The plea agreement does not identify the second supplier of performance-enhancing drugs.
Gorman told Natural Products Insider she is aware of at least one other retailer of dietary supplements that continues to sell SARMs in Albuquerque.
"These are not being aggressively pursued, as far as the FDA or the government intending to eliminate the sale of these products—at least here in Albuquerque," the lawyer said.
Scott Howell, a spokesman for the U.S. Attorney's Office for the District of New Mexico, did not respond to requests for comment regarding whether SP Products or the second unidentified supplier of performance-enhancing drugs has been charged with any crimes, or whether the government has targeted the other Albuquerque supplements retailer Gorman mentioned.
Gorman said her client was targeted in the first place because several years ago Puccini sold products to a UFC fighter who tested positive with an anti-doping agency.
When selling the products to the UFC fighter, Gorman said, Puccini "in good faith believed that they were legal and that they were not anything that would result in any type of positive test for performance-enhancing drugs."
According to the U.S. Anti-Doping Agency (USADA), SARMs hold similar properties to anabolic steroids and are listed on the World Anti-Doping Agency (WADA) Prohibited List as "other anabolic agents." They include such substances as ostarine, andarine and RAD140.
"Unlike anabolic steroids, which bind to androgen receptors in many tissues all over the body, individual SARMs selectively bind androgen receptors in certain tissues, but not in others," USADA explained on a webpage updated in July 2020.
Since they were added to the WADA Prohibited List in 2008, SARMs in the U.S. have been linked to more than 50 sanctions, and globally, SARMs have been the subject of more than 230 positive tests since 2012, according to USADA.
In April 2019, USADA announced four athletes from Arizona, Italy and New Mexico accepted six-month sanctions for violating the UFC Anti-Doping Policy after testing positive for trace amounts of ostarine. USADA found no evidence that the athletes' use of a prohibited substance was intentional. Many other UFC fighters also have tested positive for ostarine.
Subscribe and receive the latest insights on the healthy food and beverage industry.
Join 47,000+ members. Yes, it's completely free.
You May Also Like
---