Worldwide expansion for emerging female sports nutrition market
Worldwide expansion for emerging female sports nutrition market
Recent clinical research has aided in filling the gap in knowledge about how women's dietary needs differ, especially in sports nutrition.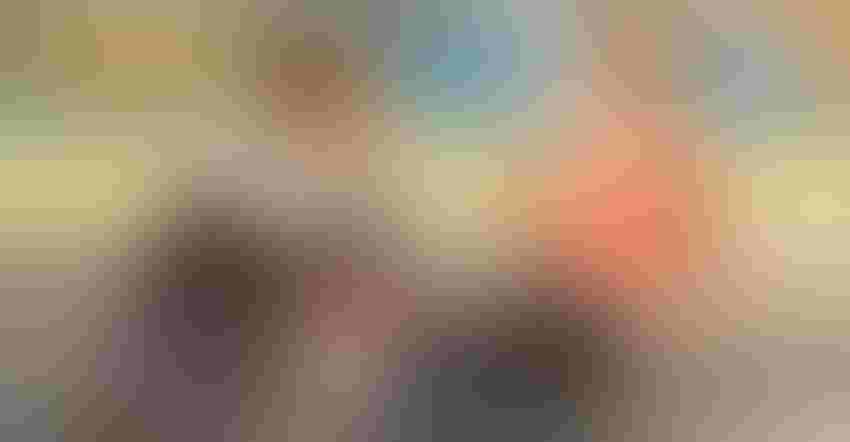 The number of sports nutrition lines and products designed for and marketed specifically to female consumers is relatively small compared to the greater sports nutrition market. And while a couple pioneering female-focused lines have slowed or hit the reset button, newer players have expanded distribution around the globe. Further, many general sports nutrition brands have highlighted certain products' value and benefits for female consumers, to be more inclusive instead of exclusive.
One of the challenges of female sports nutrition is also one of its drivers. There is historically a lack of exercise and nutrition research specifically on active female subjects. This creates gaps in knowledge about how women may have different dietary needs and benefit expectations. However, more researchers are conducting such clinical research exclusively on women or including significant numbers of female subjects in coed trials.
These studies not only add to the knowledge base on the female triad (see page 7 for more info) but may also present new ingredient-benefit findings that open new formulation opportunities.
For instance, in 2020 exercise science researchers from Lipscomb University, Nashville, and Kennesaw State University, Georgia, investigated the effect of offseason post-workout supplementation with probiotics (Bacillus subtilis, as DE111 from Deerland Probiotics & Enzymes) and a hydration drink (Gatorade Recover) on body composition and training performance in Division 1 female athletes. (J Strength Cond Res. 2020;34(11):3173-3181.) While they found no significant performance differences between supplement and placebo groups, the probiotic group showed significant body composition improvements to body fat percentage and fat-free mass.
"In this study, increased protein absorption in the probiotic group may have contributed to the improvements in body composition by increased dietary protein-induced thermogenesis … and altered satiety signaling," the researchers hypothesized.
Probiotics are trending, and another 2020 study publication, this time from a Swedish team, found co-supplementation with iron and the probiotic strain Lactobacillus plantarum 299v more substantially and rapidly improved iron deficiency and vigor than did iron alone. (Nutrients. 2020;12(5):1279.) They noted athletes, especially women, commonly have low levels of iron, which is needed for oxygen transport and mitochondrial metabolism. This deficiency and an increased risk of anemia is possibly due to "factors, such as foot-strike induced hemolysis, insufficient dietary intake, increased iron losses, and suppressed intestinal iron absorption caused by inflammation."
Probiotics have surfaced in new sports nutrition products targeting women, although for a range of benefits.
Also popping up in some female-specific sports supplements are cognitive health ingredients, some of which, like probiotics, have a digestive connection via the gut-brain axis.
Alani Nu and the UK-based female sports nutrition brand Powher each offer a cognitive-focused formula. They both offer lion's mane mushroom, citicoline and caffeine (Coffea arabica extract); Powher also has ashwagandha, Ginkgo biloba and Bacopa monnieri; Nootropics has Huperzine-A (via Huperzia serrata) and methylliberine (constituent of kucha tea).
A full range of supplements for female athletes
Protein powders, weight management formulas and even pre-workouts have been fairly common across female sports nutrition brands. Early adopters like FitMiss from MusclePharm and Revel from Bodybuilding.com are currently showing reduced offerings: only a protein shake and a fat burner for FitMiss, and three formulas for Revel—a green tea extract, a two-strain probiotic (Lactobacillus) and a metabolism booster/fat burner.
IdealFit goes a bit further with BCAAs (branched-chain amino acids), collagen, B-complex, vitamin D and nutrition bar products, in addition to the pre-workouts (stim and stim-free options), fat burner and protein formulas—a range of plant- and animal-based options.
LadyBoss was developed as a weight management system and support community for women, but in addition to overt body composition supplements such a LEAN protein shake and BURN fat loss formula, the brand offers energy and pre-workout, recovery, sleep and stress formulas important to active women and athletes, as well as beauty-focused GLOW collagen and general vitality GREENS superfood drink mixes.
Then comes the U.S.-based Alani Nu and Austria's Women's Best, which are growing in multiple ways. On product range, Alani Nu has workout and recovery supplements like pre-workout, whey and plant protein options, BCAAs and a pump formula, but it also has a Daily Essentials line that includes fat burner, prenatal, super greens, collagen and hair/skin/nails supplements, as well as its signature Balance formula that addresses hormone balance, weight management, complexion and fertility, according to the company. Its Fit Snacks (bars and gummy bears) and line of energy drinks show Alani Nu is keeping on trend with convenient delivery methods; the user experience is further improved by a variety of innovative product flavors across its full line, such as Hawaiian shave ice, carnival candy grape, cosmic stardust, "tropsicle," mango sorbet and confetti cake.
Women's Best cannonballed into the snack game with protein crisps, bars, pancake mix, bites, chocolate bars, cookies and spreads (peanut butter and a Nutella-like product). The brand has an extensive range of protein shakes and powder, including whey and plant options, and it offers separate BCAA and amino acid formulas. Like the other brands, it sells a pre-workout supplement and a variety of weight management products, including a fat burner, appetite suppressor and lean body mass meal replacements.
The brand's vitamin and mineral line includes a jelly bean multi, a collagen peptide mix, ready-to-mix (RTM) beauty formulas, a zinc product and ZMA (zinc, magnesium and B6) capsules. Nutrient-rich superfood mixes in green and red versions, as well as an omega-3 softgel product, round out the essential nutrient offerings.
Evidence that Women's Best aims to bring a full range of scientifically supported nutrition products to active female consumers is its creatine supplement. This ingredient is often associated with male bodybuilders and elite athletes, but there is reason for women to consider this supplement. Creatine helps boost body levels of phosphocreatine, an important compound for energy production in muscle.
In a nutshell, creatine helps build lean muscle, which is great for weight management, strength and performance. It also taps into the cognitive trend, helping to reduce mental fatigue and boost oxygenation of the brain (Neurosci Res. 2002;42(4):279-85). Further, new research suggests low creatine levels are associated with increased incidence of depression. The University of Utah School of Medicine research (Transl Psychiatry. 2020;10(1):52), which looked at 2005 to 2012 National Health and Nutrition Examination Survey (NHANES) data, found "dietary creatine's negative association with depression was strongest in females."
Dietary sources include various meat products, so vegans and vegetarians may not get much creatine.
Beyond product range, the top brands are expanding their retail distribution across the U.S. and the world. Time will tell if making these female-specific sports nutrition products more widely available will have the marketing success and bring more active female consumers to this niche.
Alani Nu's biggest retail jump came in spring 2019, when the fledgling brand went from influencer status to exclusive retail and Amazon partner of GNC. With many of the brand's innovative and science-focused formulas on the shelves of thousands of stores from this longtime leader in sports nutrition sales, female consumers across the nation suddenly had easy access to products designed for them.
A sign of support and potential for this category came in late 2019 when GNC said it would carry the full line of Alani Nu products, giving them a dedicated wall in stores. At the time, Alani Nu founder and fitness influencer Katy Hearn said, "Our increased in-store presence will be further supported through a unique and aggressive sales and marketing program."
Fast forward to 2020, and Alani Nu has secured additional retail agreements to be sold in around 340 H-E-B grocery stores across Texas and northeast New Mexico, and to have its energy drinks sold in 1,756 Kroger grocery stores. Most recently, the supplement brand's exclusivity with GNC ended, as Alani Nu inked a deal with Vitamin Shoppe for distribution in more than 720 of its retail locations, including Super Supplement stores.
Alani Nu's expansion is ongoing, co-founder Max Clemons told Insider: "In both Q3 and Q4, we've accelerated our retail endeavors by securing shelf space in Target, The Vitamin Shoppe, Kroger, HEB, QuikTrip, Hy-Vee, Harris Teeter, and Giant Eagle, with a few more incredible partnerships to come."
The brand won't be alone in Vitamin Shoppe, as the Austria-based Women's Best line of female sports nutrition and sportswear products hooked up with the retailer in early 2020. The global brand that touts its innovative products targeting female health and fitness enthusiasts called out Vitamin Shoppe's connection with "a powerful demographic of wellness-focused customers who prefer to shop premium sports nutrition brands in a specialty environment."
"With their emphasis on quality and innovation, along with the expertise of their knowledgeable Health Enthusiasts in stores, The Vitamin Shoppe is an ideal partner for us to grow with," said Thomas Mark, co-CEO of Women's Best.
For the retailer, the move was a doorway to an underserved demographic. "This launch brings one of the fastest-growing, most digitally savvy sports nutrition brands in the world to our lineup of premium health and wellness products," said Vitamin Shoppe CEO Sharon Leite, in a press release. "Women's Best is the first company to carve out a strong position as a women's-focused brand in sports nutrition and will bring its innovative and inspiring message and products to our stores."
Women's Best said it is in more than 150 countries and has more than 1 million customers. Its social media reach is even wider. It has reported roughly 4 million followers across its social media and 300 influencers and affiliates. The brand estimated an audience of 100 million people across its owned and influencer channels for a total social media reach of more than 1.3 billion people per year.
Social media has also been key to the rapid growth of Alani Nu and LadyBoss. Hearn alone has 1.7 million followers on her personal Instagram, and Alani Nu's Instagram has 480,000 followers. There are another 1.2 million Instagram followers across her other businesses, including Fit by Katy, Bite Meals, Onyx and Rose (CBD) and Stori (sportswear). Their followers on Twitter and Facebook are much less, but still in the tens of thousands, showing the power and preference in this category for Instagram.
LadyBoss, which centers on weight management but has pre-workout and proteins, is still an online sales business, and it communicates with more than 300,000 women customers via its website and social media. Kaelin Poulin's Instagram page is approaching half a million followers worldwide. This allows for a global reach and growth that prompted a hiring spree in 2020, despite the pandemic.
While some female sports nutrition brands like Alani Nu, Women's Best and LadyBoss continue to grow and innovate, others appear to be stagnant—neither MusclePharm (FitMiss) and Bodybuilding.com (Revel) replied to requests for comment by press time. It made sense that the early adopters would be born from large, successful sports nutrition brands, but the start-ups riding the increasing popularity of female health and fitness influencers appear to have the right game plan, as evidenced by the incredible sales growth, social media followings and product innovation.
For related content, check out the Sports nutrition: Female athletes – digital magazine.
Subscribe and receive the latest insights on the healthy food and beverage industry.
Join 47,000+ members. Yes, it's completely free.
You May Also Like
---