Takeaways: Sports nutrition for female athletes
Takeaways: Sports nutrition for female athletes
The world is half female. At least half of the sporting world is female; however, most products are formulated for men or based on research conducted mostly on men.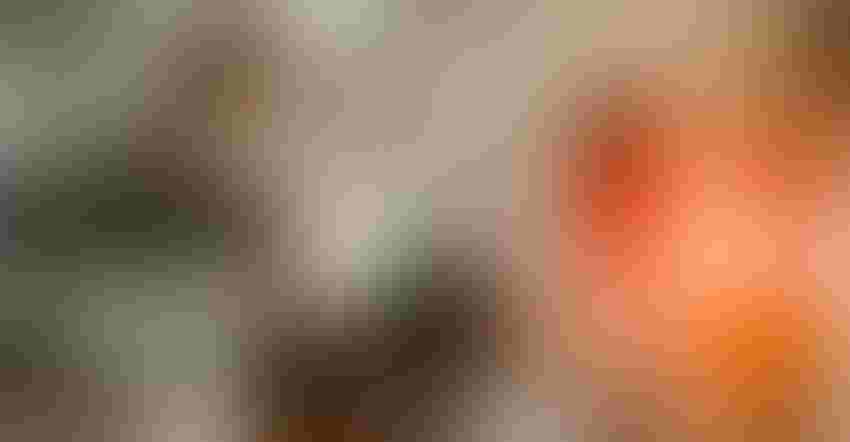 The world is half female. At least half of the sporting world is female; however, most products are formulated for men or based on research conducted mostly on men.
Women are not small men. They are different anatomically, physiologically, biologically and biochemically. The biggest difference, and one of the primary reasons given for lack of female-specific sports nutrition research, is the menstrual cycle. During certain phases of their cycle, women can experience hormone fluctuations that affect muscles, energy and bone health.
There is tremendous opportunity for companies to capture part of this growing category, but it will require an approach that considers and respects the uniqueness of active females.
Research, Research, Research. It is up to brands and manufacturers to request, fund and support increased research on female athletes. Accept and account for challenges from menstrual cycle influences. "The inane idea that women are more difficult or more expensive to study is pure laziness, in my opinion," said Susan Kleiner, Ph.D., R.D., owner of High Performance Nutrition LLC and nutritionist for many elite female sports teams.
For instance, researchers like Bill Campbell, Ph.D., associate professor of exercise science at the University of South Florida, purposefully does not plan trials around menstrual cycles. "The reason I do not consider the menstrual cycle in my studies is that I like to be able to extrapolate my results by saying that the outcomes were irrespective of the female's menstrual cycle," he explained.
More companies, such as sports nutrition brand Dymatize and ingredient supplier Bergstrom Nurition, are funding studies on females. Abbie Smith-Ryan, Ph.D., associate professor of exercise physiology and director of the Applied Physiology Lab at University of North Carolina, Chapel Hill, who also conducts studies on females, reported NIH now requires researchers to justify why they are or are not including women in their research proposals.
Strong, Not Skinny. Body composition is important to active females, but it isn't the whole picture. These athletic consumers care about performance, strength, endurance, body composition, iron status, energy, bone and joint health and cognitive function. Ingredients like choline help address energy, cognitive health and neuromuscular function.
Younger women are educated and looking for sports nutrition products that represent their values, such as transparency, organic, plant-based and few natural ingredients.
"While protein supplements dominate the sports nutrition market, accounting for 89 percent of the market in 2015, there is a need for innovative new ingredients that will help differentiate sports nutrition products for women, as they are not as much into mass building but rather into being fit and toned,"added Michio Imanaka, Brand Manager, Astareal Inc. USA. "Besides protein supplements, women have long been taking vitamins, iron and folate for their energy and fitness needs."
Don't Shrink it and Pink It. Sports nutrition products have historically been formulated for men, including products designed to promote growth of big muscles. Most women want to work on muscle tone and build some muscle, but they don't want to get huge. Thus, taking a male formula and simply putting it into a smaller pink bottle is not enough.
"Don't insult [women] by simply taking products and putting them in the proverbial 'pink bottle.' That never has worked and won't in the future, either," advised Marc Stover, vice president of sales and marketing, Twinlab.
Speaking women's language and appealing to their sensibilities and priorities is important for formulating, branding and packaging a successful female sports nutrition product. Basing formulation on the latest science on female physiology is a good start. Consider not just health, but social and environmental concerns. Social media, including key female fitness influencers, could be valuable to communicating with this consumer market. Messaging and packaging should reflect strong, confident women, not just skinny-chasing dieters.
For more, download the Sports Nutrition: The Female Athlete digital magazine.
Subscribe and receive the latest insights on the healthy food and beverage industry.
Join 47,000+ members. Yes, it's completely free.
You May Also Like
---