Supercharged foods and beverages for athletes
Supercharged foods and beverages for athletes
As more brands launch foods and beverages with sports nutrition ingredients, the NEXTY Awards at SupplySide West 2019 seeks to honor the best.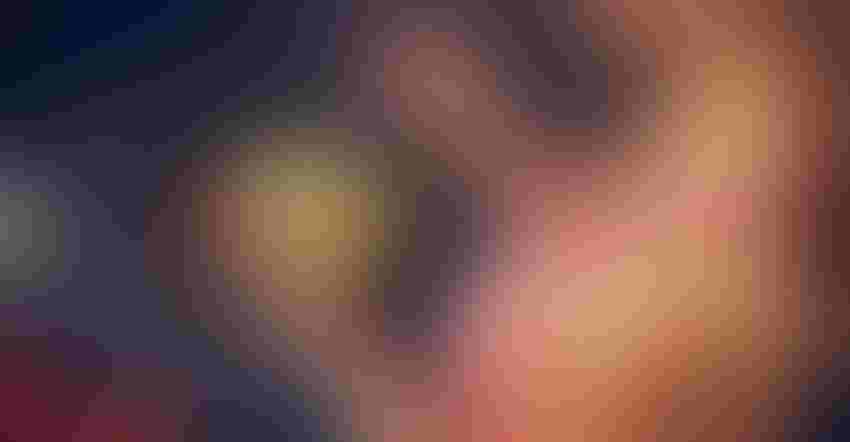 Supplements have been a staple of sports nutrition, but athletes and active consumers are looking to pare down the pill intake and get even more exercise and recovery nutrients from foods and beverages. This challenges formulators to deliver efficacious dosages of beneficial ingredients, such as protein, in convenient and tasty formats, from snacks and waters to pasta and condiments.
Euromonitor International has reported the U.S. sports nutrition and energy beverage market at about US$24.3 billion dollars with an expected compound annual growth rate (CAGR) of 4.1 percent through 2021. There are several ingredient and environmental trends driving innovation and growth in this market.
Protein is an obvious focus, with trends ranging from alternative sources, including plants, to clean and responsible sourcing such as with organic, grass-fed and native whey. There have also been some novel ingredients designed and marketed to boost the ability of dietary protein to jumpstart muscle protein synthesis (MPS) for lean body development.
Protein is popping up in many aisle of the grocery store, as high protein claims are now found on snack, dessert, breakfast, soup, meal and even water products. Aside from the technological challenges of getting increased protein into a food or beverage matrix without adversely affecting the look and texture, there is a growing challenge to find a space in the food and drink spectrum where a novel product can stand out.
Energy is another area ripe for convenient formats and novel ingredients. Caffeine is almost ubiquitous in energy formulas, but there are segments of the sports nutrition industry looking to avoid overly high caffeine doses per serving, especially when total caffeine dose is buried on the label due to multiple sources of caffeine and proprietary blends. While hardcore athletes may still care mostly about the most bang for their buck, usually means caffeine anhydrous, there is also a push by many consumers for more natural sources of caffeine, such as from green coffee beans or green tea.
Holly McHugh from beverage development company Imbibe Inc. reported several other ingredients are making a mark on the energy product segment, including ginseng, guarana, creatine, beta alanine and, for keto consumers, MCT oils.
"MCT stands for medium chain triglycerides which are fats naturally found in coconut and palm kernel oils," she noted, during her sports nutrition workshop presentation at SupplySide East in April. "Recently there's been a lot of buzz around MCT oil for its multiple benefits, including increasing energy and power/endurance when exercising."
Several creamer products have hit the market touting MCT content.
Beyond protein and energy, trends include more products formulated specifically for exercise recovery. Here, protein and carbs are in play, but a slew of antioxidant and anti-inflammatory ingredients have space to shine. Curcumin/turmeric, probiotics, omega-3 fatty acids and tart cherries are some of the ingredient trends identified by New Hope's NEXT Trend Database, which tracks products and claims among products exhibited at Natural Products EXPO East and West trade shows.
McHugh highlighted collagen, BCAAs (branched chain amino acids) and adaptogens such as ashwagandha and astragalus as other recovery-related ingredient trends, especially in beverages. She also reported an uptick in cognitive function ingredients like coffeeberry, choline and taurine, as well as sleep ingredients such as melatonin, theanine and tryptophan.
Overall, the food and beverage movement in sports nutrition is mirroring the mainstream as far as growing demand for clean label and reduced sugar, not to mention cramming as many ingredients and benefits into a product as possible—without harming taste and aesthetic, of course. There is also more consciousness among consumers for products made from sustainable and responsibly sourced ingredients. Even better if they are fair trade and upcycled and presented in environmentally friendly, biodegradable packaging.
Not to be overlooked are flavor trends. Some sports nutrition ingredients and formulas, such as proteins, lend themselves to creamier flavors. Historically, this has manifested as vanilla and chocolate and some variations. More recently, an explosion of rich and appealing dessert flavors has graced such products including cereal milk, birthday cake, various pies, maple bacon and eggnog.
On the flip side, many energy and recovery ingredients have bitter notes that must be masked or balanced. Citrus has been the go-to, including blue raspberry and orange-lemon type of flavors. However, innovative brands have been bringing a robust menu of engaging flavors including branded candy flavors, such as found in the Ghost Nutrition line. McHugh said some of the novel flavor areas include fantasy (e.g. unicorn, mermaid, dream water, tiger's blood), globally inspired (chai, matcha, dragon fruit, horchata) and mocktails (sangria, mojito, Moscow mule). For more sports beverage trends, check out a recent podcast featuring McHugh.
Does your company make an innovative sports nutrition food or beverage that incorporates any of these trends? If so, I invite you to enter the NEXTY Awards at SupplySide West 2019 that recognize innovative and inspirational finished products launched to the U.S. consumer market between summer 2018 and July 26, 2019.
The NEXTY Awards at SupplySide West recognize innovation, inspiration and integrity across 13 finished product categories. Winning products represent what's "next" in wellness trends, in solving today's health and sustainability problems, in ingredient innovation, in packaging, in condition management, in supply chain growth and transparency, and in health impact.
Products must be submitted by the CPG brands or their representatives, not by ingredient or component suppliers. The submission deadline is July 26, 2019. Winners announced at SupplySide West in Las Vegas, Oct. 15-19, 2019.
For more than 20 years, SupplySide has helped those in the food, beverage, dietary supplement, animal nutrition, personal care and cosmetic industries break through the hype and ambiguity to find the information they need to explore, discover, innovate and market their next best-selling product.
Subscribe and receive the latest insights on the healthy food and beverage industry.
Join 47,000+ members. Yes, it's completely free.
You May Also Like
---