Sports nutrition innovation despite pandemic supply challenges
Sports nutrition innovation despite pandemic supply challenges
The pandemic and the economic disruptions that followed have challenged the sports nutrition market to find new ways to stay innovative.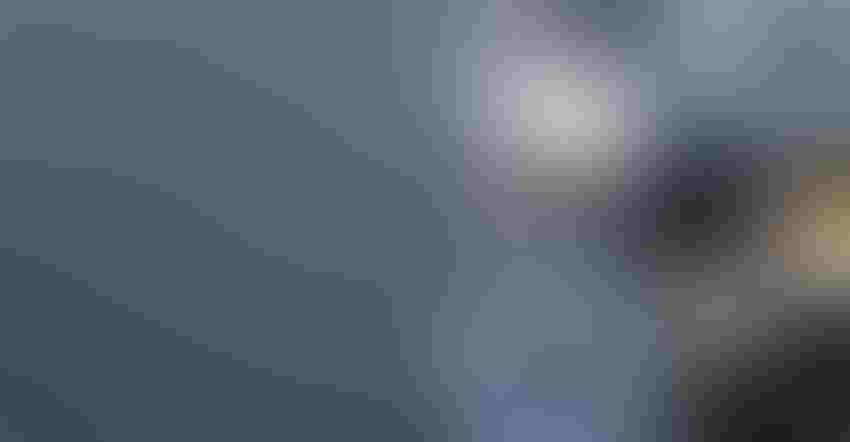 Pandemic year 2020 morphed into 2021 … then 2022 … and saw increased supply chain and other business challenges, forcing sports nutrition brands and manufacturers to work harder to maintain production and stock, let alone deliver innovative new products.
Resourcefulness and partnerships saw many such companies through the mess, resulting in pockets of innovation. Natural Products Insider talked to experts in the segment, who all indicated the supply chain disruptions are having an impact on innovation, specifically in terms of timing and sourcing stability.
"Lead times have extended, logistics and customs delays are widespread—the world is moving slower," said Dan Lourenco, CEO and founder of the innovative brand Ghost Lifestyle. "Brands need to be considerate of these factors when building brand/innovation plans, especially if they are attempting to hit stringent retail timelines." He also noted brands need to keep an eye on the stability of ingredient supply (and suppliers) as they plod through the innovation process, suggesting several questions brands need to consider: "Are 'out of stocks' likely based on ingredient availability? Are manufacturing regulations abroad potentially impacting supply? Is pricing stable?"
Supply chain challenges during the pandemic led to shortages of key ingredients in some of the innovations at Iovate Health Science, which owns brands such as XP Sports, MuscleTech and Six Star Pro Nutrition. Raza Bashir, the company's vice president of scientific affairs and innovation, added, "Many of our packaging components were also in short supply leading to delays."
Some of the affected ingredients include big hitters in this segment, such as creatine, whey protein and amino acids. However, supporting ingredients are also impacted, including the trendy alternative sweeteners.
"For many involved in sports nutrition, this started in July 2020 when there was a massive run on erythritol," noted Thom King, CEO of Icon Foods. "Supplies had already been low because of a previous corn shortage. Corn is a main input for a lot of ingredients used in sports nutrition products, specifically where clean label sugar reduction is concerned."
However, corn has stabilized, he reported, and the price of corn derivatives like erythritol are quickly moving toward normalization. "The biggest factor in supply chain instability right now is logistics," he said. "Ports still have intermittent COVID shutdowns, but the real rub is intermodal transportation—that is, the trucks to move products from the ports into production. This will likely not stabilize until late [second quarter]."
One hot sports supplement brand that has garnered many fans and customers is RedCon1, which reported similar struggles with the current supply chain situation.
"With longer lead times, material shortages, rising cost, etc., our focus is on keeping current core SKUs in stock and supply on shelves for our retail partners," said Eric Hart, president of red-hot brand RedCon1, who noted focusing on innovation could potentially put an additional strain on the current supply chain that, in turn, would hurt core business. "We still work on new innovation in the background internally, but we are delaying commercialization."
Longtime sports nutrition formulator and product developer David Sandler, president and CEO of StrengthPro, agreed brands are still trying to innovate but are delaying launches, sometimes indefinitely. He cited slowed response time from research and development (R&D), the lag time in shipping and availability of materials, and the continuing rise in cost of most ingredients as primary challenges.
"Innovation is still a priority, but where it was a requirement to build X number of new products per year, brands have focused on ensuring they keep their shelf space, their Amazon ranking and their main distribution points fulfilled," he explained.
On the retail and distribution end, "There are regions of the country and world where brick-and-mortar has been significantly affected in a negative way," according to Hart. "Those retail partners have less dollars to spend, so taking in new products is probably less important than making sure they keep the lights on and doors open."
To read this article in its entirety, click the following link to check out the "Cutting-edge change in sports nutrition innovation" digital magazine.
Subscribe and receive the latest insights on the health and nutrition industry.
Join 37,000+ members. Yes, it's completely free.
You May Also Like
---