Plant-based is sprouting growth in sports nutrition
Plant-based is sprouting growth in sports nutrition
Snacks and bars incorporating plant proteins continue to resonate with active consumers.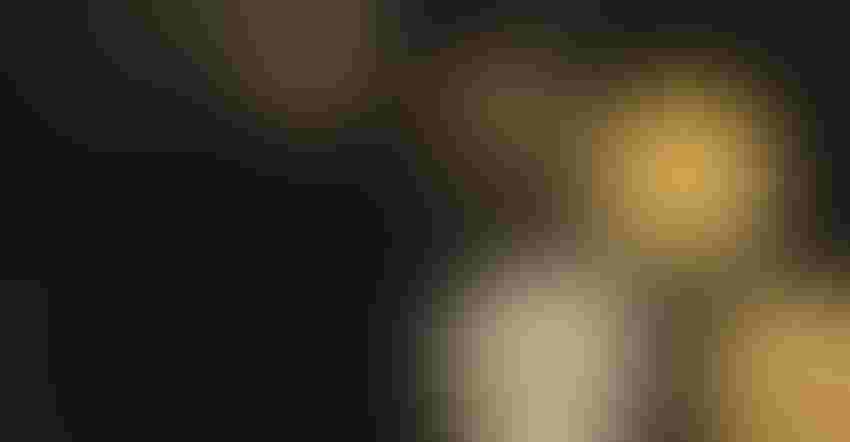 Insider's Take
Regular consumption of protein has a healthy halo and has not been villainized for potential harm.

Plant protein-based snacks may be one of the biggest opportunities in the sports nutrition market.

Newer plant protein ingredients include mushroom, sacha inchi, pumpkin and sunflower seed.
The market for sports nutrition supplements has evolved quite a bit over the past decade. 
According to Nielsen, recreational and lifestyle users of sports nutrition supplements are on the rise. The firm's Total Consumer Report 2019 noted, "These users are keenly aware of the positive impacts regular exercise and fitness have on health and how the use of sports nutraceuticals can nutritionally support their fitness regimens."
Core to driving sports nutrition supplements into the mainstream market is protein. Consumers in general understand that protein supports satiety, weight management, and muscle building and maintenance. What's advantageous for protein is it has never been labeled as a "bad" food and it has a natural halo of health. It is unquestionably an in-demand nutrient—as 55% of U.S. households reported protein as an important consideration when they grocery shop, according to Nielsen.  
As consumers adopt the idea of using more protein, they are also turning more to plant-based foods either because of the nutrition they provide or because of their purported environmental benefits. Like mainstream consumers, the sports-minded crowd is also seeking plant-based foods; as a result, plant-based protein is capturing an increasing share of the sports nutrition market. The popularity of the documentary "The Game Changers" illustrates this point.
Plant protein-based snacks might be one of the biggest opportunities in the sports nutrition market. Snacking itself has been a growing trend, yet the market for plant-based protein snacks is far from saturated. Protein snacks offer a healthy snacking option that provides satiety. Consuming protein throughout the day is a good strategy to address degenerative loss of skeletal muscle mass, quality and strength that happens with age (J Nutr. 2014;144(6):876-880).
Protein bars are a popular snack option because they are convenient and the format is flexible, making protein fortification easy. While the bar market may be somewhat saturated, many brands are finding a way to standout—developing great-tasting protein bars that are plant-based and have a story behind them. Most use whole food ingredients and claim no added sugar or artificial ingredients. They use sports positioning and a permission-to-indulge approach incorporating decadent flavors and ingredients. 
KIND protein bar illustrates this well with its "made from real food" tag line. However, Several other brands are also building a solid reputation in the plant-based protein bar category.
Vega is becoming a celebrated brand, launching some great-tasting plant-based protein bars featuring flavors like Salted Caramel. The company's protein bars are made with brown rice and pea protein and contain around 290 calories, 20 g of protein, 26 g of carbohydrates, 10 g of fat and 3 g of fiber, with no added sugar.  
Tribe Vegan sports nutrition brand is seeing fast growth with a range of bars containing protein from seeds, nuts and rice. Its recovery bars are formulated with 2:1 ratio of carbohydrate to protein for optimal recovery. Each bar contains around 215 calories, 10 g of protein, 23 g of carbohydrates and 12 g of fat. All the performance benefits in Tribe's bars are delivered from natural whole foods—no preservatives or emulsifiers.
Using proteins that come from a variety of plant sources can add excitement too, as well as contribute unique health benefits. Among the newer plant-based protein ingredients hitting the market today are chickpea, mushroom, sacha inchi, hemp, flax, chia, pumpkin and sunflower seed proteins. And exciting new technologies are also being perfected—like mushroom fermentation, which promises to tidy up the taste profile of plant-based proteins, resulting in a cleaner-tasting product that contains all the essential amino acids.
Choosing the right protein ingredient is key. The best first step is to determine the desired benefits the product should achieve—or the "job" the customer is hiring the product to do—then review the protein ingredient options, considering differences in nutrient quality, functionality, flavor, cost, health benefits and consumer perception. 
Editor's Note: To read related content, check out the Sports nutrition: Protein – digital magazine.
Geri Berdak is president of CloverQuest Group, whose focus is to help companies navigate the dynamic, changing food/wellness landscape and become leading brands in the space. Berdak has dedicated her career to the broader health and wellness category, leading marketing and product innovation efforts for Fortune 500 companies like PepsiCo, Monsanto, Solae/DuPont, as well as the Innovation Center for US Dairy, Kerry and Isagenix.
Subscribe and receive the latest insights on the healthy food and beverage industry.
Join 47,000+ members. Yes, it's completely free.
You May Also Like
---