Jailed CEO faces new federal charge for selling dangerous chemical to bodybuilders
Jailed CEO faces new federal charge for selling dangerous chemical to bodybuilders
Enhanced Athlete CEO Scott Cavell is in jail awaiting sentencing for parole violations and was just charged by the government with illegally selling the chemical DNP.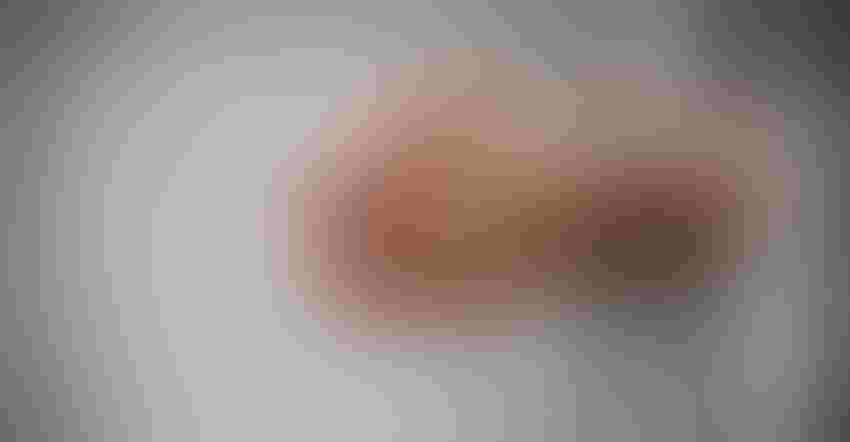 Updated on Feb. 22.
On the heels of a criminal conviction in U.K. court against Enhanced Athlete's European arm for selling the illegal chemical DNP (2,4-Dinitrophenol), the company's CEO Scott Cavell faces new charges for allegedly introducing the same substance in the United States.
Cavell has been in jail in Sacramento, California since February 2018, awaiting sentencing for five federal parole violations he admitted to in December 2018.
On Feb. 19 in U.S. District Court, he pleaded not guilty to a new federal charge filed by Assistant U.S. Attorney Paul Hemesath. Cavell was charged with the intent to defraud and mislead, causing misbranded drugs to be introduced into interstate commerce. Cavell waived his right to face grand jury indictment and agreed to be charged via information.
Sentencing for his parole violations—failure to report major purchases, traveling outside the jurisdiction without permission, possession of marijuana and testing positive for steroids—is set for Feb. 26. According to court documents, the parole violations require mandatory revocation of supervised release and up to two years imprisonment.
His next court appearance on the DNP charge is scheduled for March 21, according to the U.S. Attorney's Office for the Eastern District of California. He faces a maximum of either three years in prison or a fine of US$10,000, or both imprisonment and fine. Supervised release for this charge is three years to life.
The charging document listed one December 2017 sale of DNP, which is illegal for human consumption; the shipment was labeled as fertilizer and with a purported use as weight control.
"DNP is most often used as a dye, wood preserver, and herbicide and has never been approved by the FDA for use as a drug," stated FDA, in a 2016 press release following an international, multi-agency enforcement action against more than 4,000 websites selling illegal drugs and chemicals, including DNP, as dietary supplements. An FDA task force investigation led to a guilty plea by a California man who sold DNP to a Rhode Island customer who died from ingesting the chemical.
UK researchers published a review in 2011, stating DNP causes "rapid loss of weight, but unfortunately is associated with an unacceptably high rate of significant adverse effects." They noted DNP has a negative effect on energy-requiring processes in the mitochondria and can significantly raise metabolic rate and thermogenesis; adverse effects include hyperthermia, tachycardia, diaphoresis and tachypnoea and death.
INSIDER previously reported on a competitor lawsuit that alleged Enhanced Athlete sold DNP online via a shell company called The Fertilizer Warehouse, aka Gilmore Engineering. Cavell was the alleged director of the company, and Enhanced Athlete representatives and ambassadors were alleged to have directed bodybuilders and similar consumers to the Fertilizer Warehouse website.
The lawsuit alleged, "At some point, Enhanced Athlete ceased placing DNP on its official website, and began explicitly directing consumers to thefertilizerwarehouse.com to purchase DNP."
A response filed in the suit by Enhanced Athlete denied the company "markets DNP products 'to bodybuilders, gym users, fitness enthusiasts,' etc. or that it markets its products to end users at all."
However, U.S. authorities raided Enhanced Athlete's Sacramento-area facilities in December 2017, confiscating DNP and SARMs (selective androgen receptor modulators), which are investigational new drugs (INDs) and illegal for sale. This followed a similar raid by U.K. authorities on the company's European division based in Wigton, England.
Although already detained for the parole violations, the court ordered Cavell detained on the new federal charge, at the government's request, as he is a flight risk. In 2009, Cavell fled to Ireland to avoid federal mortgage fraud charges. After voluntary extradition from Irish prison—he was picked up for drug dealing—he was sentenced to five years in U.S. prison and fined $7.4 million. He has been on parole since leaving prison in July 2016.
At press time, Cavell's attorney, Ronald Peters, had not replied to INSIDER's request for comment.
Subscribe and receive the latest insights on the healthy food and beverage industry.
Join 47,000+ members. Yes, it's completely free.
You May Also Like
---