Innovative ingredients support sports nutrition's mainstreaming
Innovative ingredients support sports nutrition's mainstreaming
Synergistic ingredient combinations and formulation-friendly formats are helping boost innovation in active nutrition products.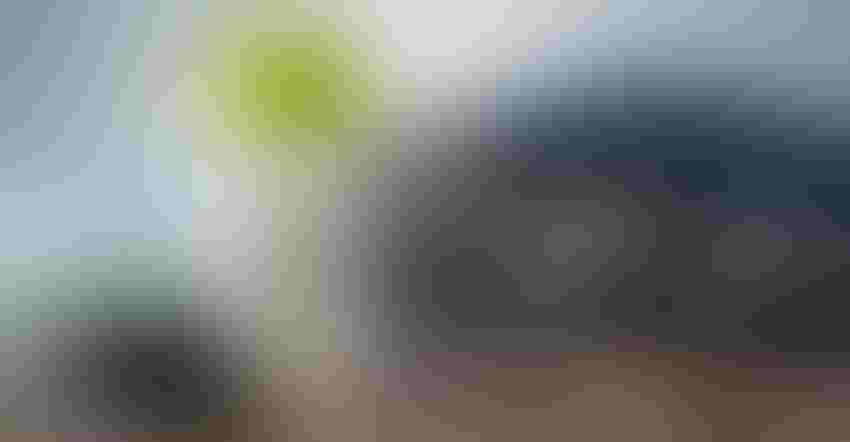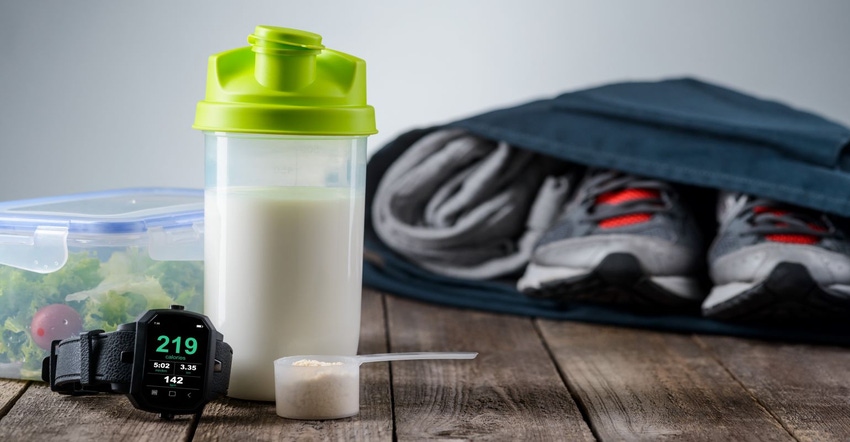 The sports nutrition category is undergoing a seismic change—the rise of the "active consumer" is reshaping the market and the products within it. While typical consumer targets may have previously included professional athletes and serious gym-goers, 61% of average consumers are now looking to improve their overall health, according to data from FMCG Gurus. As a result, more people are lacing up their sneakers and seeking sports nutrition products to help support their quest for better health. In fact, 41% of consumers purchasing sports nutrition products use them to boost overall health, rather than specifically before or after a big workout. Covid-19 has, of course, had a hand to play in this change, as more people become conscious of their overall health and take action to improve it.
One implication for new product development is that the days of big bags of protein powder and traditional sports shakes which typically represented this category are no more. Convenience and taste are driving demand for new product formats that easily fit into consumers' everyday lifestyles. FMCG Gurus reported over half of global consumers are switching out their usual snacks of chocolate and confectionery for high-protein or low-sugar alternatives, like protein bars, with many shoppers seeking more exciting formats that they can incorporate into their diet. Product developers must therefore adopt new, innovative approaches to appeal to an ever-growing category of consumers seeking to lead healthier and more active lifestyles.
The challenges of a holistic approach
In addition to making people more conscious of their health and fitness, and therefore influencing the products they seek, the pandemic also shed light on another aspect of health—the interconnected nature of well-being. Consumers increasingly recognize the multifaceted proposition of wellness and understand how leading an active lifestyle can impact other health areas, such as digestion, mobility, mental well-being, heart health, immunity and more. Consumers don't just want tasty and convenient products—they want more benefits from them. A significant demand exists for a more holistic approach to health, with products that combine complementary health positionings. For example, convenient better-for-you products not only provide nutritional value, but may also bring added benefits, such as supporting mobility and sports performance.
The challenge for product developers is significant: creating appealing and effective sports nutrition products containing multiple beneficial ingredients without impacting on discerning consumer expectations regarding taste, texture, convenience and functionality.
Unlocking opportunities with ingredient innovation
Exploring innovative ingredients may be one key part of the solution. For example—previously a chief concern of the elderly and serious athletes—mobility is one area active consumers are increasingly watching. Collagen is a fast-growing ingredient in this space, with product launches containing collagen up by 22% between 2014 and 2018, per Innova Market Insights data.
Hydrolyzed collagen has long been a market leader. Although it's a highly effective ingredient, its use can also bring significant formulation challenges. Critically, hydrolyzed collagen is effective at high doses of 10 g/d,1 which can impact a product's overall appeal due to the presence of protein off-notes and unappealing textures. Application formats are therefore limited. An emerging, more innovative type of collagen, native type II, could provide a solution. Effective at doses as low as 40 mg/d,2 it is ideal for small and convenient formats—particularly traditional supplements which consumers typically find easier to add to their daily routine. Bioiberica's studies into its native type II collagen, b-2Cool, indicated its efficacy in supporting joint health,2-5 making it an option for sports nutrition solutions targeting mobility.
Innovative ingredient combinations are an alternative approach to the formulation challenge. Combining multiple ingredients in one attractive format—such as functional food products—can allow brands to present product health claims which tap into the demand for a comprehensive approach. Hyaluronic acid (HA), for example, is a naturally occurring substance in the body, with several key functions that aid movement, including supporting joint lubrication and reducing friction between articular-cartilage surfaces.2 Studies show HA supplementation can boost the natural production of HA in the body, which is especially beneficial for an aging population that is increasingly turning to sports and exercise to keep fit for longer.6
The benefits of HA can potentially be enhanced by other ingredients to take these advantages to the next level. Bioiberica's Mobilee HA matrix contains naturally occurring polysaccharides and collagen, which work synergistically to target joints and muscles and support overall mobility.2 This novel combination maintains efficacy at a low dose, is soluble and has excellent organoleptic properties, allowing for innovation across a range of food and beverage formats, including sports drinks and bars. Scientific research also suggests that combining joint health ingredients such as native type II collagen, chondroitin sulphate and glucosamine hydrochloride with Mobilee can have an enhanced effect on joint health and mobility.2 As consumers increasingly look for sports products that target multiple benefits, innovative ingredients with multiple benefits can help unlock opportunities.
The future of new product development
Sports nutrition is no longer just for elite athletes, and the companies and products succeeding in this space are evolving. Specialized sports nutrition companies are being overtaken by multinational food companies and household name brands who are capitalizing on a health-conscious population by making products like fortified bars, juices and gummies commonplace. The rise of the active consumer is set to reshape sports nutrition; ingredient solutions will be an essential consideration as new product development reinvents sports nutrition in 2021 and beyond.
To access additional content on the sports nutrition innovation arena, download the "Expanding demographics in sports nutrition" digital magazine.
Jaume Reguant is healthcare director at Bioiberica.
References
1 Clark KL et al. "24-Week study on the use of collagen hydrolysate as a dietary supplement in athletes with activity-related joint pain." Curr Med Res Opin. 2008;24(5):1485-1496.
2 Sifre V et al. "Macroscopic and histologic improvements in joint cartilage, subchondral bone and synovial membrane with glycosaminoglycans and native type II collagen in a rabbit model of osteoarthritis." Osteoarthritis Cartilage. 2020;28:S206.
3 Mannelli LDC et al. "Low dose chicken native type II collagen is active in a rat model of osteoarthritis." Osteoporos Int. 2015;26:184.
4 Scarpellini M et al. "Biomarkers, type II collagen, glucosamine and chondroitin sulphate in osteoarthritis follow-up: the 'Magenta osteoarthritis study.'" J Orthop Traumatol. 2008;9(2):81-87.
5 Bakilan F et al. "Effects of native type ll collagen treatment on knee osteoarthritis: a randomised controlled trial." Eurasian J Med. 2016;48(2):95-101.
6 Torrent A et al. "Comparative efficacy of IB0004, extracted hyaluronic acid (HA) and fermented HA on the synthesis of endogenous ha by human synoviocytes." Osteoarthritis Cartilage. 2009;17(S1):S278-S279.
Subscribe and receive the latest insights on the healthy food and beverage industry.
Join 47,000+ members. Yes, it's completely free.
You May Also Like
---